Online payment tools understandably get a lot of flack. Why turn yet another task over to the machines when cash, checks, and wire transfers historically work?
But checks bounce.
Cash requires manual accounting.
Wire transfers only work in certain countries.
Whether you run a physical shop, online store, or work freelance, Square and Stripe are two great online payment tool options.
But which is better?
Or is the best online payment tool a third, undiscovered option?
Invoicing, Payment Types, and Fees
Whether you're launching a brick-and-mortar business or managing an online store, both Stripe and Square will siphon off some of your revenue. But by how much?
With both, pricing depends on how your customers pay.
Stripe
Stripe's additional fee structure is just as complex as it sounds.
A standard 2.9% + 30¢ fee piggybacks on all e-store purchases (plus an extra 1% per international card swipe). In-person payments will run a slightly lower 2.7% + 5¢ tally, befriending boutique shops where microtransactions are revenue-fluffers.
The biggest Stripe hiccup is its lousy Chargeback Protection program. If a customer disputes a charge, you'll incur a $15 penalty until the bank delivers a verdict.
Square
Square's transaction fees are far less memorable:
In-store (any method): 2.6% + 10¢
Invoicing (online): 2.9% + 30¢
Card not present (manually type in POS system): 3.5% + 15¢
Virtual terminal key-ins and card on file: 3.5% + 15¢
In-store customers rave about Square's vast payment options and keeping their plastic secured in their wallets. But client convenience could ultimately undercut your revenue if you're a newly launched brick-and-mortar store.
For larger purchases, Square's 2.6% + 10¢ platform is hard to beat.
---
Features
Payment services are a landing pad between you and the bank. Yet, for what you're forfeiting with each purchase, having more features can seal the deal.
What hidden gems do Stripe and Square offer?
Stripe
Chips, magstripes, and smartphones aside, Stripe's platform optimization delivers some hearty competition. In addition to accepting many payment methods, Stripe's features include:
Radar fraud protection
Streamlined financial reports for hassle-free accounting
Options for scheduled payments
Multi-currency payout options for global partners
With Stripe's marketing edge and accounting app integrations, the platform comes full circle from the point of sale until April 15.
Square
Square's retro, to-the-point style is misleading. The app actually offers expert-level dispute handling and convenient PCI compliance that are well beyond Stripe's scope.
Customizable items, modifiers, and library categories for e-stores
Offline payment acceptance to prevent emergencies
Custom digital or print receipts (there's a split-the-bill option)
Plastic and digital gift cards
Inventory tracking (low-stock alerts), financial metrics, and next-day transfers
These features make Square a very good option for restaurants and boutiques, helping them to maintain stocked shelves and arrange for on-time DoorDash drop-offs.
---
Ease of Use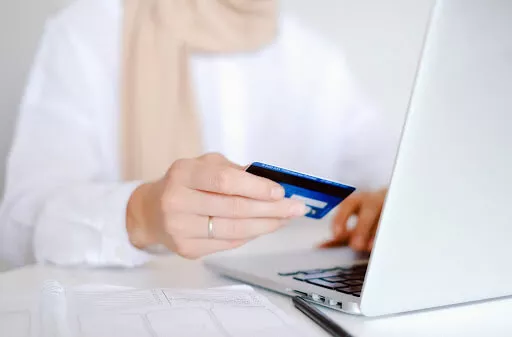 Collecting payments should be as easy as scanning an iPhone, swiping a card, or keying in a 16-digit number. But how easy are setup and technical troubleshooting?
Stripe
Stripe's crisp, user-friendly design thrives at the most basic level without digital intervention. But if coding isn't your forte, a fully customized integration is nothing more than a pipe dream.
Initial setup is easy if you already have a functioning site and checkout system.
A copy-pasted "buy now" button code, or even minor plugin tinkering can add the finishing touches to your online checkout portal. Luckily, Stripe's default Elements package will do in a pinch if UI and Javascript are foreign concepts to you.
If you have an IT or tech-savvy guru on your team, Stripe will be another day at the office.
Square
Square's interface might lack the bells and whistles that make Stripe an award-winning platform. But Square's contextual design outperforms Stripe where it matters most: ease of use.
This platform guides online business owners through the basic setup process. However, it's the grid-like dashboard that earns the most digital nods from skeptics.
With Square's simplistic welcome screen and clearly defined elements, jumping between invoices to payroll (and back again) isn't a scavenger hunt.
Nor does it require a phone call to customer service.
Square's centralized design further supports the platform's grasp on the business world. It's lightyears beyond your average credit card processing platform.
---
Customer Support
There's certainly a learning curve to mastering these popular payment services. And when glitches and errors eventually arise, where can you turn for the elixir?
Stripe
The Stripe customer support line is no stranger to fielding phone calls and emails from inquisitive clients. Stripe has since launched three 24/7 contact methods:
Email (receive an answer within 24 hours)
Chat (answers arrive in three minutes)
Phone call (request a call, receive in three minutes)
Stripe's unrivaled customer support allows you to learn more about your account balance, dashboard confusion, or third-party app integrations on your time.
However minor, there is one pitfall:
Stripe doesn't accept inbound calls.
While this saves you from frustrating holds and humming elevator music, waiting around for a call might interfere with manning the cash register.
Square
Thanks to Square's easy-to-decipher grid layout, step-by-step walkthroughs, and endless community resources, customer support will likely be your last resort.
Square goes one step further than Stripe in the name of providing unmatched customer assistance, offering:
Phone calls
Emails
Live chats
Social media
However, the detailed help section on the Square website will likely answer your burning questions before you scream for reinforcements.
---
App Integrations
Tools like Quickbooks, Shopify, WordPress, and Weebly make up the virtual foundation of your small business. Both Square and Stripe weave nicely with your favorite mobile apps.
The question is, "Which apps are you already using?"
Stripe
Stripe organizes its apps similarly to Square, but instead refers to these third-party extensions as "partners." Some of Stripe's finest digital pals include:
Xero (accounting and bookkeeping)
TipTapGo (a mobile tipping service)
Beacon CRM
WooCommerce
ClickFunnels (lead management)
Though many of these extensions won't ring a bell, they're vetted and approved by Stripe's expert digital team. If Stripe tickles your fancy, it might be time to infuse a new ecommerce or CRM platform!
Square
Square simplifies its app integration with its neatly categorized App Marketplace.
Some third-party apps connect to Square at no cost to you (i.e., GoDaddy or Wix). Others offer a 7 or 14-day trial so you can see if they merge seamlessly with your business.
Some Square-supported apps have glaring name recognition, while others float quietly under the radar:
IntakeQ (client intake forms made simple)
Local Line (online order fulfillment)
WooCommerce
Intuit QuickBooks
The platform also goes a hop and a skip further to better tailor to physical restaurants and boutiques. Square connects to food delivery apps like Doordash and Postmates and luxury inventory trackers like skuIQ.
---
Accessibility
When your customer base spans several states, countries, and continents, will your payment processor rise to the occasion? Or will physical borders extend to the web?
Stripe
What Stripe lacks in-depth, it certainly makes up for in distance.
Stripe is one of the leading forces when it comes to global payment compatibility. The platform's current reach sprawls more than 42 countries across five different continents (minus Africa and Antarctica).
So when your latest launch becomes a viral hit, customers from Poland, Hong Kong, Latvia, and Australia can place orders.
Stripe's tech team also discovered a loophole that global entrepreneurs are pouncing on. With the Stripe Atlas feature and a $500 start-up fee, you can incorporate a U.S.-based business.
This workaround now broadens Stripe's reach to over 140 countries worldwide.
Square
Square nestles into the brick-and-mortar theme quite nicely but fails dismally on the international scale. The only countries (or territories) supported by Square are:
United States (excluding Guam, U.S. Virgin Islands, and Puerto Rico)
Canada
Japan
Australia
United Kingdom
For this reason alone, Square is a questionable choice for online retailers.
And Stripe's fine print only further complicates in-person credit card payments. Strict national guidelines disable card readers and terminals in foreign countries, so verify you own the right version before adding new locations.
---
In-Store Terminals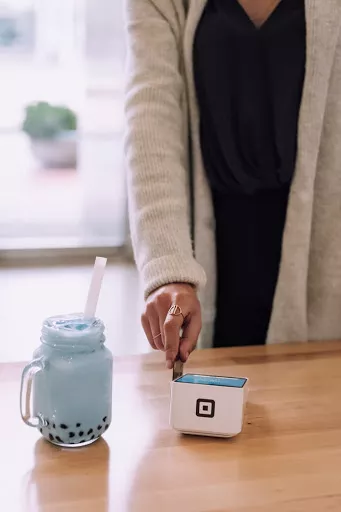 When Black Friday returns, a reliable point-of-sale system can funnel all profits—both online and in-person—through the same program. Just swipe, sign, and print!
Stripe
The Stripe terminal accepts nearly any payment method under the sun (including a few non-conventional tactics). Customers can pay at the register or on your web portal with:
JCB
Diners Club International
Visa
Mastercard
Maestro
Discover
American Express
Debit cards
ACH bank accounts and credit transfers
Apple Pay, Google Pay, and Microsoft Pay
The basic Stripe terminal that integrates with an iPad or smartphone comes with an up-front $59 fee. But the more advanced Verifone P400 ($299) can give your checkout desk a more professional vibe.
Square
The Square terminal also supports the standard payment trifecta (tap, dip, or swipe) and takes fewer than five minutes to launch on day one. Square currently approves:
Visa
Mastercard
American Express
Discover
JCB
UnionPay
Debit cards
Apple Pay, Samsung, and Google Pay (contactless payments)
HSA and FSA cards (for healthcare providers)
Government and military cards
Manual card key-ins
Square's terminal is a far pricier investment for a solo entrepreneur, boasting a loftier $299 price tag. Or, you can opt for a year of $27 monthly fees to cover the cost without destroying that first-month revenue.
---
All-in-One Alternatives
Square and Stripe offer technology that would have 90s-era business owners marveling. But as innovative as an Apple-supported in-store terminal seems, all-in-one solutions are even more earth-shattering.
That's because they:
Integrate with even more apps
Negate the need to coordinate with multiple programs
Help monitor workflows and leads
Dodge hefty transaction fees
Organize all purchases, invoices, fees, and profits
These three pioneers are worth test-driving when Stripe and Square fall short:
Bloom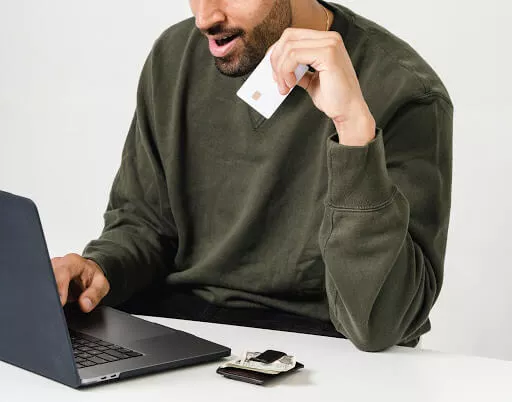 Bloom is the latest CRM for independent contractors chasing convenience. This rapidly evolving tool, backed by its affordable monthly subscription, offers a much-needed change of pace.
With Bloom, you can do it all:
Capture leads with ready-made magnets
Manage workflows as you carry leads through the funnel
Automate marketing emails to remain top of mind
Bloom's accounting twist only emboldens business owners. You can send unlimited free invoices and integrate your CRM with Stripe or Square to accept more options.
Try Bloom free for 14 days!
FreshBooks
With its $15/month Premium package supporting up to 500 billable clients, FreshBooks is accounting made simple.
What does it do exactly?
Well, it can:
Track billable hours for more accurate estimates
Monitor profits and losses in real-time
… all via the Android/iOS app.
With its pre-programmed sales tax, late fee, and discount calculations, never again worry about being short-changed. Walk away with your rightful wages every time!
Related: 7 Tips to Save on PayPal Invoicing Fees
Wave
Wave, now part of the H&R Block family, is a finance tool for business owners. This free accounting software excels with the entrepreneur's trifecta:
Receipt scanning
Client invoicing
Account tracking
With Wave in your pocket, earning income and filing taxes is far less hectic.
Craft custom-made branding, accept credit card fees, and process payments within two days. And with its unmatched 256-bit encryption, data breaches could be a fear of the past.
---
Conclusion
The Square vs. Stripe debate may never be fully "solved," but only because the answer differs for boutique shops, restaurants, retail chains, and online stores.
If you ask online retailers about the best payment option, they'd argue that Stripe reigns superior. And if you turn that very question to brick-and-mortar startups, the answers would be a resounding "Square."
Now, what about the elephant in the room?
There are hundreds of Square and Stripe competitors wedged in the deepest corners of the App Store. But these three continually shatter the ceiling:
Connect with clients, simplify your online transactions with a no-fee e-commerce platform, and never again turn a customer away for not having a compatible credit card or bank account!
Check out these other articles on our blog:
Staying Organized as an Independent Business Owner |
How to Track Business Expenses |  5 Business Apps to Cancel This Year