When it comes to tech tools, popularity doesn't always equal quality.
You'll watch so-called "top of the line" apps rack up millions of downloads on the App Store and earn rave reviews. And then suddenly, they vanish—the internet is wiped clean of them.
Is that what's going to happen to ImgBB?
Many freelance photographers tout this free hosting site as a professional yet minimalistic alternative to platforms like Wix, Dropbox, or even 500px.
But is it the best free hosting site for freelance photographers?
You're about to find out!
What Is ImgBB?
ImgBB is one of the most simple free image hosting sites on the web.
For freelance photographers, it takes the headache out of two seemingly inescapable industry struggles: insufficient storage space and a lack of organization.
Here's how easy it is to use this image hosting service:
Add a description or a title so you can find the photo later.
Decide whether you want ImgBB to delete the photo in an hour, day, or even a month (optional).
Click "Upload," then share your photos (or albums) via a shareable link, HTML embed, or BBCode.
Organize your photos into albums and adjust the visibility (you have the option to protect your photos with a password).
Just be aware that a human editor will review every photo that you upload to the ImgBB site, so don't upload anything you wouldn't want them to see.
See also: How to Become a Freelance Photographer
---
ImgBB Pros and Cons
Is ImgBB the magic fix for image hosting? Will it make sharing photos with clients your favorite part of the job?
Probably not.
But does ImgBB have an interface that other image sharing services, like Flickr, Photobucket, and Imgur, desperately lack?
Absolutely.
Let's look at this from the viewpoint of a freelance photographer. What are the pros and cons of ImgBB?
Pros (Why Freelancers Love ImgBB)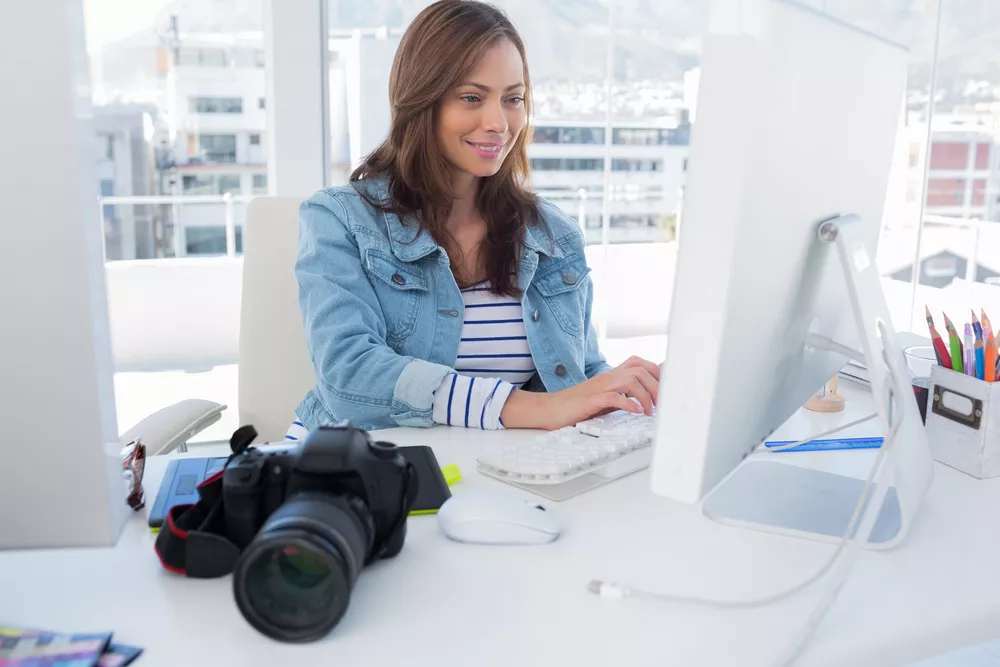 What is it about ImgBB that might make you reconsider the loyalty you have to image hosts like SmugMug or Wix?
Well, we can think of five reasons:
1. User-Friendly Interface
The best part about using ImgBB is that it's not rocket science. You don't need to know HTML to use it, and you don't even have to compress images to fit within the 32MB file size.
Just drag and drop.
Uploading takes a matter of seconds, and you can even upload an entire album's worth of photos in one shot (skip those dreaded long morning upload sessions).
2. Compatible With Multiple File Formats
Once you run those photos through Lightroom or Photoshop, what file type they end up with is anyone's guess.
Fortunately, ImgBB accepts the following formats:
BMP
GIF
HEIC
JPG
PDF
PNG
TIF
WEBP
Skip the extra file conversion step and upload your edited photos as they are now!
3. Integrates With an Online Portfolio or Website
Every photoshoot is a chance to build your portfolio. With ImgBB in your toolkit, you can share your awesome pictures far and wide.
It's easy to move your pics from ImgBB directly to your website, social media accounts, and digital portfolio.
You'll enjoy the fact that you can easily embed an HTML code into your WordPress site to display your favorite shots—without exceeding your site's storage limit.
Or, if you create an ImgBB account, you can install the plugin on your photography website to quickly upload images from your account to your portfolio.
Why jump through hoops if you don't have to?
4. Easy to Send Links to Clients or Share Online
The whole point of using an image hosting site is to speed up the time it takes to share photos with your clients.
And ImgBB does just that.
Email a link to a password-protected album.
Share an image link from your latest shoot via Facebook or Twitter.
Or embed an HTML thumbnail onto your homepage!
5. No Account Necessary (And Autodelete Available)
Are you tired of endless promotional emails from image hosting services?
So are we.
Thankfully, there's no requirement to make an account on ImgBB to use the platform or share your links.
Just decide when you want the server to auto-delete the photo, and that's that!
Cons (Why You Might Want to Use Something Else)
For every extra minute you spend uploading and sharing your latest albums, that's less time you have to dedicate to shoots and editing.
Here are three reasons ImgBB might make you say, "meh."
1. It Requires Approval by a Human Editor
The biggest downside is that the photos you upload to ImgBB aren't for your clients' eyes only. It must receive approval from a human editor to complete the upload.
Usually, that won't be a problem.
But you might find yourself waging war against ImgBB's editing team if you shoot boudoir or violent (but newsworthy) events.
2. Limitations to Sending Photos via Link
While you can upload pictures by batch, you can't easily share multiple photos at once with ImgBB.
You only have two choices:
Send out multiple links (each with a single photo)
Send out the link to an entire album (which means making numerous albums for each client).
3. What Happens If You Don't Make an Account
You don't need an account right now. But truthfully, not having an account can cause more trouble than you'd imagine.
If you don't choose an auto-delete time for a photo, it'll remain on the server forever. That photo isn't linked to your account and is essentially an anonymous upload.
Good luck getting that one taken down!
---
The Best ImgBB Alternatives For Image Hosting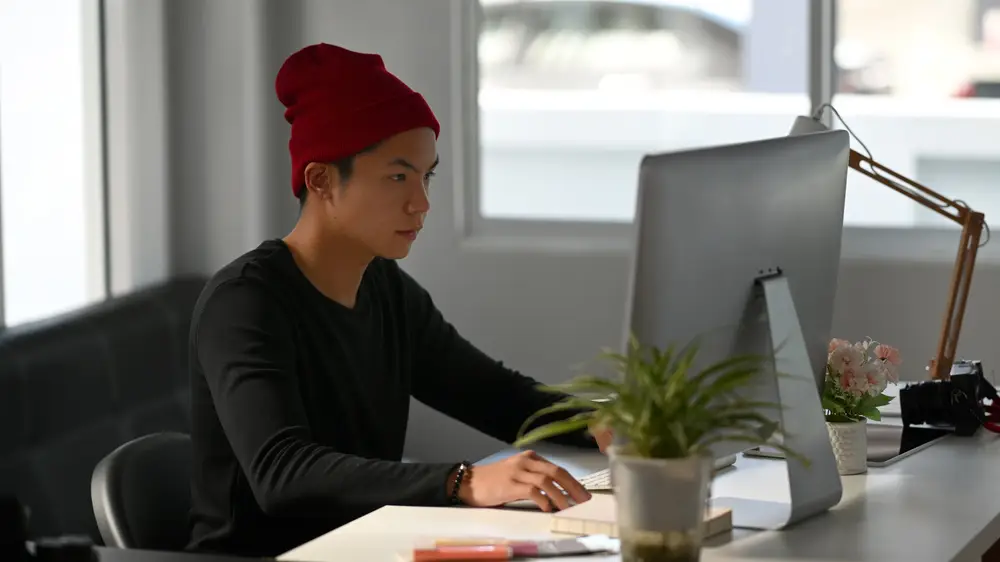 We get it:
The human editor, bulk sharing issues, and losing control of a photo's fate after uploading can all be deal-breakers as a freelance photographer.
The good news is that ImgBB isn't the only photo host out there.
So if ImgBB doesn't tickle your fancy, these six image hosting platforms might:
1. Bloom
Every freelance photographer needs a:
Photo hosting platform
Invoicing (or accounting) app
Or, you can get each of those benefits in one compact, easy-to-use tool.
We're talking about Bloom.
All you have to do is upload an album to Bloom, add it to your digital portfolio, store it on the platform's secure server, and share the private link with clients.
And although Bloom isn't "free" (packages start at $9/month) like many of the other hosts in this list, it goes above and beyond what other tools might.
On top of serving as your de facto digital portfolio, you can also bill clients through the platform, streamline the session-booking process, and initiate email campaigns.
Bloom is the tool you didn't know you needed.
Try Bloom for free today!
2. Google Photos
We live in a world where over 500 million people have Gmail accounts, and 5.8 billion searches run through the search engine each day.
And while it's more casual than professional, Google Photos does have its perks.
From your end of the camera, the 16MB maximum file size and compatibility with 1080p videos mean you can share practically any media with clients.
Yet, the sharing process is what clients love the most.
At no cost to you, you can share one photo (or as many albums as you'd like) via email, Facebook post, or Twitter direct message.
And if your client has the Google Photos app on their iPhone, they can check out their wedding photos while lounging on the couch!
3. Dropbox
Dropbox may have been all the rage in 2012, but this simplistic file-sharing platform still does its job—and well—nearly a decade later.
And freelance photographers can't seem to get enough of it.
As an independent contractor responsible for every moving piece of your business, the organizational feature is the primary reason to use Dropbox.
You can create custom folders for each client, then upload PDF invoices, Docx meeting notes, and full-scale JPEG images to your client's individual folder.
No more scrolling through dozens of albums or files to find the right file name!
Want a little more privacy?
Then you'll like the fact that you can protect each album with an expiring password while still allowing clients to download the photos!
Related: How to Set Up a Virtual Office
4. Flickr
Platforms like Google Photos are more for the casual shutterbug.
Flickr shines the spotlight onto the folks who take their photography and clients seriously … like you!
Perhaps the best Flickr feature is the social media aspect.
Join any of the ten million niche groups on the platform, interact with other photographers, and display your photos to an audience of 100 million.
Organic leads, anyone?
But sharing photos doesn't have to be public. Flickr's platform also enables you to email album links to clients, embed a snap to your website, or share a direct link.
And if you fall in love with the service and use up your first 1,000 free uploads, you can invest in Flickr Pro to reap the unlimited upload perk.
5. Imgur
If you consider yourself a "Redditor," then you've probably been on the receiving end of an Imgur link at least once or twice.
Yes, there's no shortage of memes on this platform.
No, you might not want to send your client an Imgur URL of their 50th birthday party.
But freelance photographers choose Imgur for one reason alone:
The sense of community.
On top of the unlimited photo uploads, 20MB maximum file sizes, and compatibility with JPEG, PNG, GIF, and MPEG, you can earn those coveted "internet points."
Other Imgur users can "upvote" your photos and catapult them onto the front page. This gives your photos even more publicity and a potentially global audience.
Get your name and photos out there and amplify your shot at going viral!
6. Photobucket
If you found yourself browsing the web during the Myspace era of the early 2000s, you've either encountered a Photobucket link or used the platform yourself.
Now it's time to use Photobucket for your business!
What freelance photographers love about the host is that any photo you upload remains exactly how it was.
No compression, resizing, DPI changes, or odd scaling.
And sharing your albums with clients is easier than ever. One click is the only thing standing between your album and a post on platforms like Facebook or Twitter.
Truthfully, Photobucket's popularity has fallen by the wayside due to the rise of social media apps like Tumblr. But Tumblr pictures are far more compressed than those on Photobucket, which is a good reason to start using this service again.
---
Conclusion
The problem with image hosting sites is that there isn't one that reigns superior.
It all depends on your needs.
For example, videographers might prefer Google Photos since it accepts videos up to 4K and supports 1080p.
Dropbox might be a better alternative if you share all types of files, whether that's JPEGs from your last mini session or the PDF versions of your legal contracts.
And Bloom is perfect for freelancers who want an all-in-one solution that not only hosts images but also helps with invoicing, sales automation, and more.
But truthfully, any image hosting site is better than none at all. Whether you're storing large images, small pictures, or even just icon pictures, there's a hosting site out there that'll meet your needs.
And your clients will be thankful that you stopped sending bulky email chains with dozens of photo attachments!
Looking for a calendar app to keep your schedule in order?
Read our scheduling app reviews:
Dubsado | Square Appointments | Acuity | Calendly | HoneyBook