My life revolves around my camera… and wine. No joke, that's all I'd need on a desert island. I've learned a lot through my years as a wedding photographer, and I want to share it all with you.
We're not just iPhone users snapping photos at the local park or a family birthday party.
We're Photographers.
We have tons of experience, the latest Nikon gear, and a portfolio that's several inches thick to prove it.
So why are you settling for that minimum wage studio photography position? Why not become a freelancer instead?
It takes a lot of hard work, but you can do it.
You'll have to market yourself, build a reputation, and learn to generate income. But once you learn how to handle the business side of the industry, you'll have the freedom to mold your own career.
It's 100% worth it if photography is your true passion.
Now, we're going to discuss how to put yourself out there and officially begin your freelance photography career.
---
Choosing a Photography Niche
Whether you're the historian of your friend group or a professional photographer, you've probably snapped photos across all niches.
And if you have an eye for the elements, you may even excel in every single one.
So look at your blooming photography career with a wider lens.
Specifically, from a business and marketing perspective.
How to Choose Your Photography Niche
If you're having a hard time deciding where to focus your budding photography career, there are a few other aspects worth weighing.
First: Enjoyment and Interest
Consider the following niches and choose one (or two or three) that you both enjoy and capture the best photos in:
Event photography
Fine art
Landscapes
Photojournalism (sports, news, features photography)
Portrait photography
Product photography
Still life
Stock photography
Street photography
Weather
Wildlife
Remember: There's a market for every type of photography, though some are far more lucrative and popular than others.
Second: Demand.
You need to consider what types of photos the people in your area need.
Do you live in a popular wedding destination?
Do you reside in a bustling city with a large art scene?
Do you live near a historically significant landmark or national park?
All of these things can increase your chances of capturing potential clients, even if they're not your favorite niches.
Third: Connections
Like many other freelance careers, word of mouth and referral business will keep you thriving and financially stable, even in the slower seasons.
Ask yourself: Who do I know?
Do you have a bunch of real estate agents in your family or your inner circle? If so, that's an "in" to the real estate world and can make it easier to get hired.
Do you know a small business owner making their products? That's a potential customer, and you may be able to convince them to let you snap their product line.
---
Investing in High-Quality Photography Equipment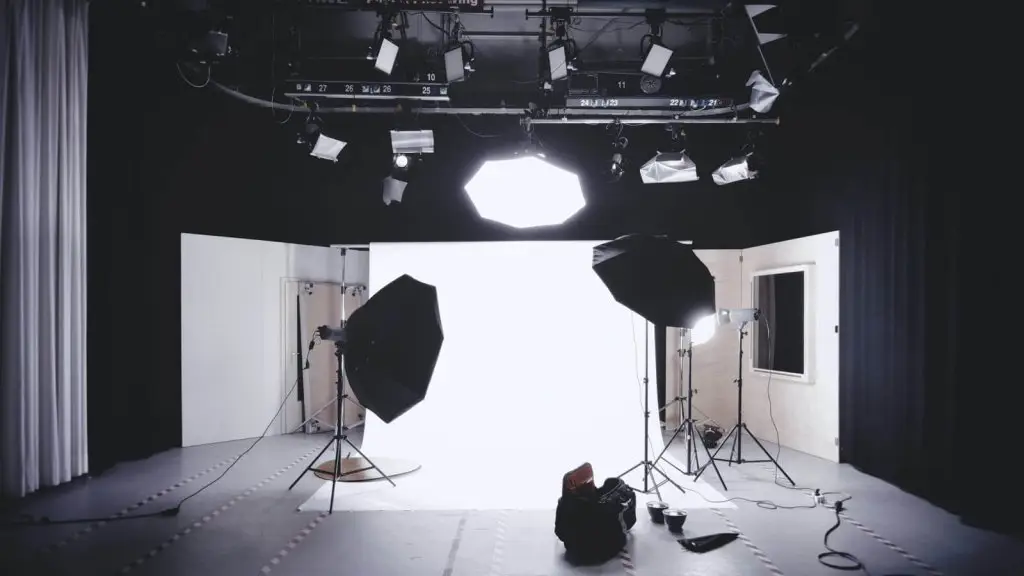 Don't confuse being a "freelancer" with being a casual photographer.
If you want to build a client base and generate a decent income, you need to take the financial risk of investing in high-end equipment.
That iPhone 10 and 20-year-old Nikon aren't going to cut it.
What Equipment Do You Need to Start a Photography Business?
You don't need $10,000 worth of gear on day one of your photography career to succeed or get new clients.
You only need the basics, like:
A professional-grade camera
Multiple lenses (i.e., Zoom, prime, telephoto, wide angle)
Memory cards with ample storage
Editing software (i.e., Lightroom, Photoshop)
Cleaning equipment (i.e., Microfiber cloths, air blowers)
Flash, reflectors, & lighting gear
Camera batteries
Of course, buying professional photography gear won't suddenly make you a better photographer if you don't already have the talent.  It'll merely bring out the best in your freelance work.
Related: 8 Freelancing Tips for Beginners
---
Building a Portfolio of Your Best Work
Would you buy a car without taking it for a test drive? Would you hire a musician for your wedding without hearing a few of their songs first?
No, and no.
Based on that same logic, your future clients will want a taste of your photography skills and talent before hiring you to snap photos of their special day.
Translation: You need to build a well-crafted portfolio.
How to Build a Freelance Photography Portfolio
Here are three steps for building a freelance photography portfolio:
1. Find Clients to Give You a Shot
You can't build a portfolio without photos.
Your first goal is to find people who need photos taken and are willing to give you a shot, even if it means offering free photoshoots.
Fortunately, there are always local models looking to build their own portfolios. And some of your family and friends will be more than willing to be your muse.
All you have to do is ask.
2. Edit Your Pictures
Even photographers with decades in the industry do some post-processing work on their photos.
To ensure that every photo in your portfolio is picture perfect and helps you put your best foot forward, make sure you polish them up.
If you're still new on the photo editing front, hire a freelance editor to take the lead.
Related: 5 Small Marketing Tactics for Freelancers
3. Choose the Best Photos
Your portfolio should put your best work on display.
While keeping local demand, your favorite niches, and your connections in mind, build a portfolio with photos that highlight your wide range of skills.
The goal: Illustrate everything you're capable of.
Additional Tips for Building a Photography Portfolio
While there are no set "rules" for creating your freelance portfolio, there are some things that can broaden your reach and impact.
Here are a few additional tips for assembling a portfolio:
Make a physical, printed portfolio in addition to your online portfolio (the online version should be available on your website and social media pages).
Put your best photos first (not everyone will spend 20 minutes flipping through hundreds of photos).
Limit the number of photos you include of the same subject (nobody wants to see 30 angles of the same waterfall).
Avoid filters, captions, or excessive digital effects (unless that's part of your brand and your ideal client wants those types of images).
After putting your initial portfolio together, ask a family member, friend, or mentor for honest feedback. It's good to have another set of eyes review your work before you start offering your photography services to the public.
All Bloom packages include a website builder that allows users to create a quick and stylish portfolio page to display their work.
---
Handling the Legal & Business Side of Things
As a freelance photographer, you're now your own boss and responsible for the professional, administrative, and legal ends of running a small business.
Here are some questions worth asking yourself:
Do You Need a Business License?
You may need to register for an LLC or sole proprietorship before you can legally begin accepting clients in your state.
Check your state's requirements first and if needed register for an LLC.
On another legal note, you may also want to reach out to a local tax specialist.
They can help you save money on business expenses while staying within the IRS guidelines.
Are You Going to Get Business Insurance?
Business insurance is your first line of defense against financial losses due to equipment damage or physical injury on the job.
It's possible to get insurance for as low as $40/month.
Though this calculates out to around $500/year, it's far cheaper than a million-dollar lawsuit or replacing a $5,000 camera.
How Are You Going to Invoice Clients?
When you invoice a client, you're essentially "sending them the bill" for the work they hired you to do.
Many freelancers choose PayPal since it's easy to use.
However, you can use a CRM like Bloom to send invoices at no extra cost (aside from the $9/month subscription) and dodge that 2.9% and $0.30 PayPal fee.
As a result, you can also keep more cash in your pocket.
Try Bloom free for 14 days!
What Are You Going to Charge?
The age-old question: How much are you supposed to charge?
Your best bet is to take a look at what your competitors are charging in your local area and within your niche.
Set a reasonable hourly rate, factor in overhead costs (like insurance and gear), and consider how long a job will take (editing, shooting, and traveling).
Decide on fair rates just below your competitors'.
---
Creating a Website & Social Media Presence

In the digital age, you can't survive at the helm of a freelance photography business without a robust online presence.
This also happens to be the best way to get freelance photography jobs.
WordPress is the best place to start if you want a professional-grade website.
Make sure you choose a gallery-type theme with minimal wording and captions to put 100% of the attention on your photos.
And don't forget to reserve a professional domain name. It's worth the $10-ish dollars a year!
Then, make business accounts on as many social media platforms as you're willing to handle. Facebook, Instagram, Twitter, and Pinterest are excellent choices.
---
Market Your Photography Business Locally
Making a basic WordPress site and setting up social media profiles will technically get you on the map.
But you don't want to be on just any map. You want to be on your local map.
Now, let's review some of the best ways to market your business locally without burning a hole in your wallet.
Add local and niche-based SEO keywords to drive organic traffic to your website.
Share your photos on social media, and don't be afraid of self-promotion.
Create a LinkedIn profile to market yourself to local professionals.
Use hashtags and tag your location on photos you post.
Ensure all online profiles have updated phone numbers and addresses.
Invest (gently) in social media and pay-per-click ads.
Add your business to Yelp, Yellow Pages, and Google My Business.
Create a blog on your website with related keywords.
Offer to write guest blogs to get backlinks and improve your rank on Google.
Partner with local venues and other business owners.
Join Facebook groups (ex. wedding planning groups) and practice social listening for potential customers.
Any marketing method can work, as long as you're willing to stick with it. Don't feel you need to begin a PPC ad campaign if Instagram hashtags are working just fine.
---
Reach Out to Small-Name Publications
In the first few months of your new photography career, you're worried about building your reputation and getting the locals to book services.
And now, you've done pretty well for yourself.
You have a beefy portfolio sprawling several niches, and you're ready to take the next leap in building your career: growing your brand.
The natural next step is reaching out to publications.
Making Your Pitch
A big-name media outlet like The Washington Post or CNN isn't going to pay any Joe Schmoe off the street $350 a day without knowing they're worth the investment.
As such, you need to make your pitch.
Reach out to publications in your niche—including magazines, newspapers, and websites—to offer your services.
Be sure to detail why you're passionate about photography and why you want to publish photos in their publication, and attach some of your favorite portfolio pictures.
You can also use Workbook to find magazines or sites within your niche.
---
Keep in Contact With Leads & Clients
Quality service is enough to ensure a payday with your clients. But staying in contact is the best way to guarantee repeat and referral business.
With repeat customers and referrals pouring in, you won't have to spend hours a week chasing leads.
How to Stay in Contact With Photography Customers
There's not enough time in the day to call each lead and client every few weeks to ask them if they're ready to book your services. That would probably get annoying for them, anyway.
Fortunately, you don't need to do that.
With a CRM like Bloom at your fingertips, you can automate your client communication to keep your business on your customers' minds.
You can set up an email campaign to hit your clients' inboxes every week, every two weeks, or even once a month.
Learn more about Bloom and try it for free today!
Send out a newsletter, press releases, deals and promotions, or even a new online photo album.
The more they see your name and are reminded of what you do, the more likely it is they'll call you the next time they're hosting a big event.
Bloom is also an excellent invoicing tool and can help you consolidate all of your client contacts in one orderly place.
How does Calendly compare to other scheduling tools? Find out in our 5 best Calendly alternatives review.
---
Conclusion
Learning how to become a photographer is one thing, but freelancing as a photographer is a whole new challenge.
It's worth it, though. The possibilities are limitless for independent contractors in the photography field.
You can earn $100,000 a year, publish in nationally-syndicated magazines, and you'll never have to answer to a boss again.
Of course, becoming a successful freelance photographer isn't a walk in the park, whether you're going at it full time or part time. But if you're passionate about photography and capturing life's most beautiful moments, it'd be silly to settle for a studio job.