Looking for the perfect 17hats alternative? We are going to evaluate these customer relationship management tools and see how they compare to 17hats. As a freelancer, you know that being organized while working with clients is pertinent to your success.
17hats is a feature rich client management tool that is dedicated to providing the education, automation, and advice busy freelancers need. 17hats payments integrate with Square, Stripe, Paypal and Authorize.net. The most powerful feature is their free crm software where users can build out their process to suit their needs then decide to upgrade for more features.
Strong contact management
Built for new business owners
Integrates with Google Calendar
Pricing is $13/month or $150 annually
While 17hats is a great CRM that brings together integrated calendars, contacts, and invoices, you have decided it may not have been the best tool for your freelance business needs. That's why we've put together this list of 17hats alternatives.
Here are 7 great 17hats alternatives
Bloom
Dubsado
Honeybook
StudioNinja
Hubspot CRM
Monday.com
Zoho
Let's get started.
1. Bloom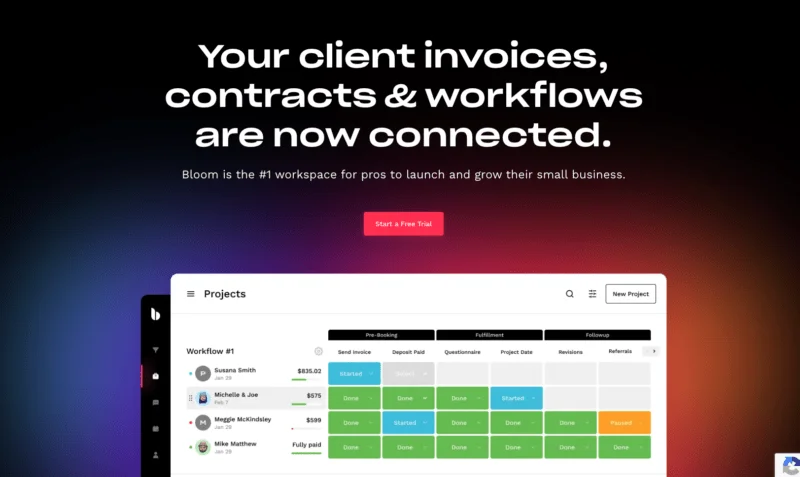 Bloom is a business management solution for photographers that's great at handling the needs of both solopreneurs and larger businesses. Bloom is a one-stop solution for all your business process management software needs. Bloom's hub for client communications features client contacts, email marketing, file sharing, customer queries, email templates, and payment reminders. The workflow capabilities allow you to automate typical repetitive tasks. Sending professional documents is an essential part of running a business. Bloom's key features keep you updated on potential customers and automates your business processes. With the ability to streamline your admin work, you can focus on other tasks.
Advanced Features
Auto-countersign
Lead Capture & Contact Management
Email Automation & Management
Ability to schedule sessions and meetings
Collect online payments & payment processing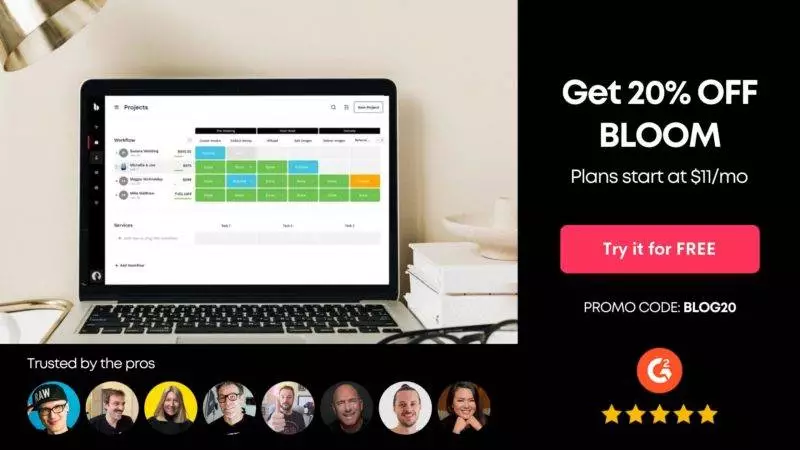 Bloom Pricing Plans
7-day free trial
$13/mo for starter plan
$29/mo for premium plan
2. Dubsado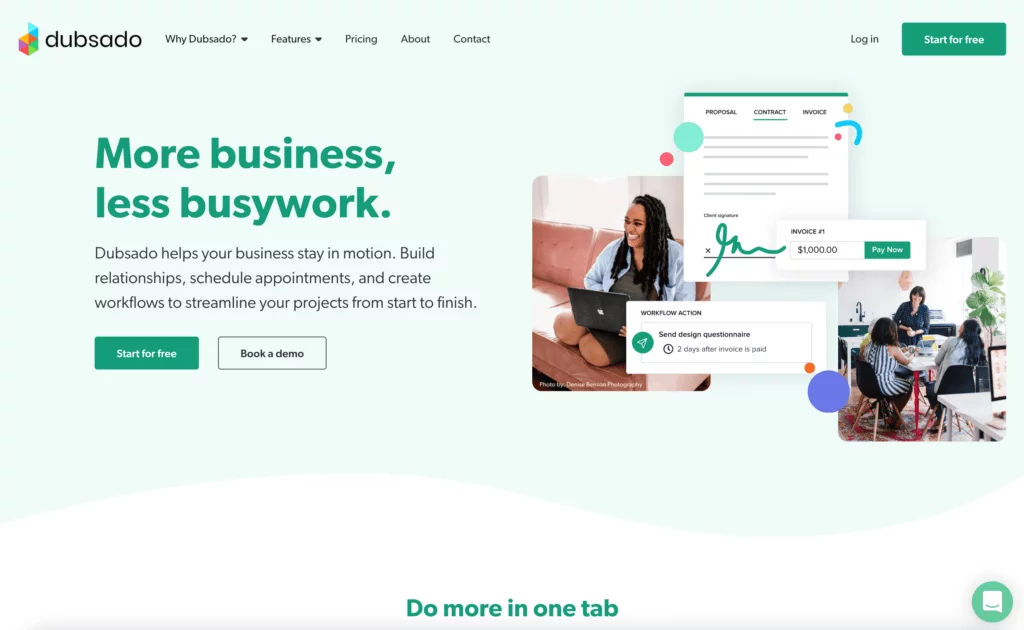 Dubsado is a great CRM software for photographers aimed at small business owners. Even though it's designed for photographers it also works across many different industries. As a great 17hats alternative, Dubsado is a project management platform that helps you build relationships, create workflows, and schedule appointments. Dubsado's platform works well with different size projects for small to medium businesses.
Advanced Features
Powerful form, contract and questionnaire builder.
Good workflow management
Automatic Payments & payment processor
Great customer service
Project Management
Financial management
Dubsado Pricing Plans
$35 a month starting price
Larger companies would need to call to look at their enterprise pricing.
3. Honeybook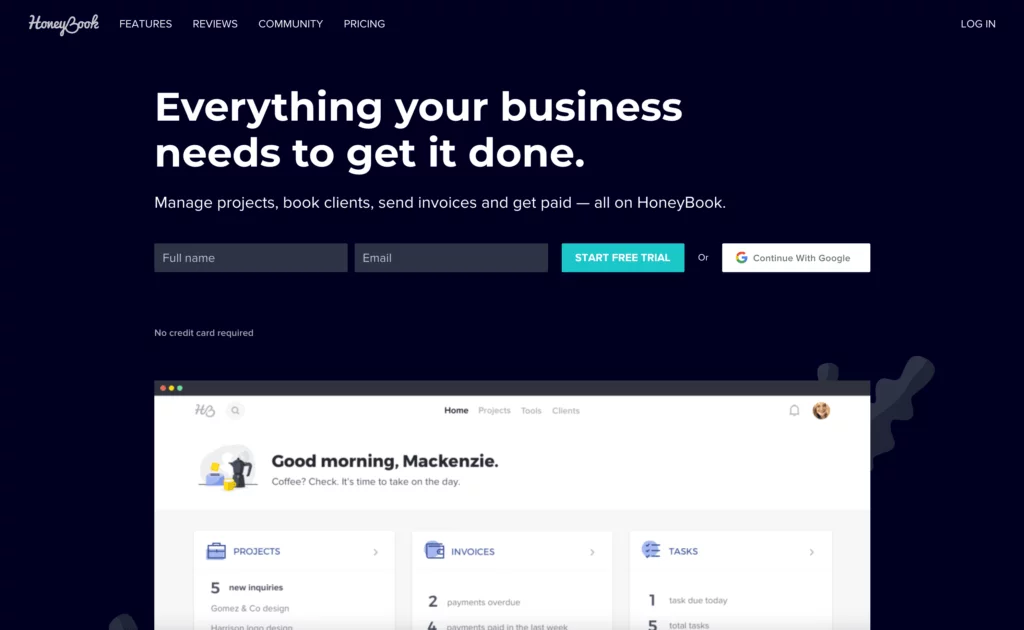 Honeybook is another popular CRM for photographers. The slogan of this business management software is "Book Fast. Get Paid Faster." Honeybook's goals are to streamline your workflow and boost your sales. This business process management software lets you create powerful proposals, invoices, and agreements. Honeybook has a built-in payment processor instead of utilizing third-party integrations. However, for financial management you would need to integrate with Quickbooks or Zapier, which means some less-technically minded users might wish to consider Honeybook alternatives.
Advanced Features
Strong community
Project Management
Client Booking
Payment Processing & Automatic Payments
Good financial management features
Honeybook Pricing Plans
Starter Plan: $9 per month per user
Unlimited Monthly Plan: $39 a month per user
4. StudioNinja

The Studio Ninja business management software is famous because of it's intuitive display and how user-friendly it is. Studio Ninja can help you save time, increase efficiency and get things done quickly. Another key feature that users often comment on is Studio Ninja's clean interface and business functions. StudioNinja's most common features are their job tracking, workflow automation, and contracts. This CRM's workflow options allow you to work from anywhere and integrate with various other tools.
Advanced Features
Good invoicing, email integration and payment management.
Works for many different industries.
Financial management
Project Management
StudioNinja Pricing Plans
Pro Plan: $24.90 a month per company
Master Plan: $36.50 a month for 3 companies
5. Hubspot CRM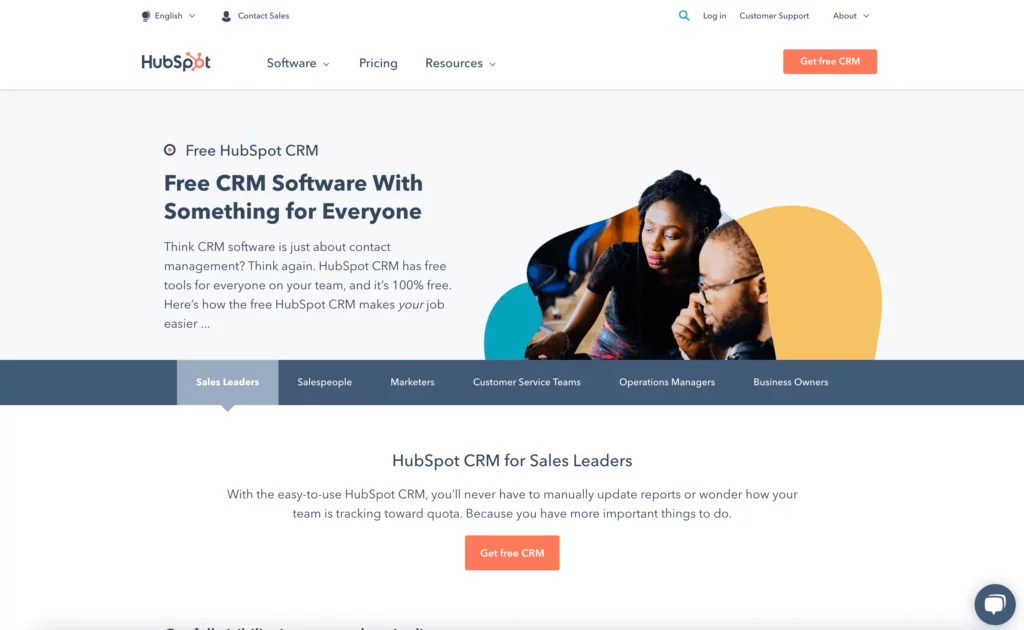 The Hubspot CRM is a free customer relationship management tool that is perfect for any sales and marketing team. This CRM is well known and for a good reason. It has everything users need to organize, manage, track contracts, and build relationships with leads. Hubspot is a solid business management tool to add to your repertoire.
Advanced Features
Calendar management
Automatically logs sales activity
Project Management & Workflow automation
Customer Database & Client portals
Hubspot CRM Pricing Plans
Starter Plan: $45 per month
Professional Plan: $800 a month per user
Enterprise Plan: $3,200 a month per user
6. Monday.com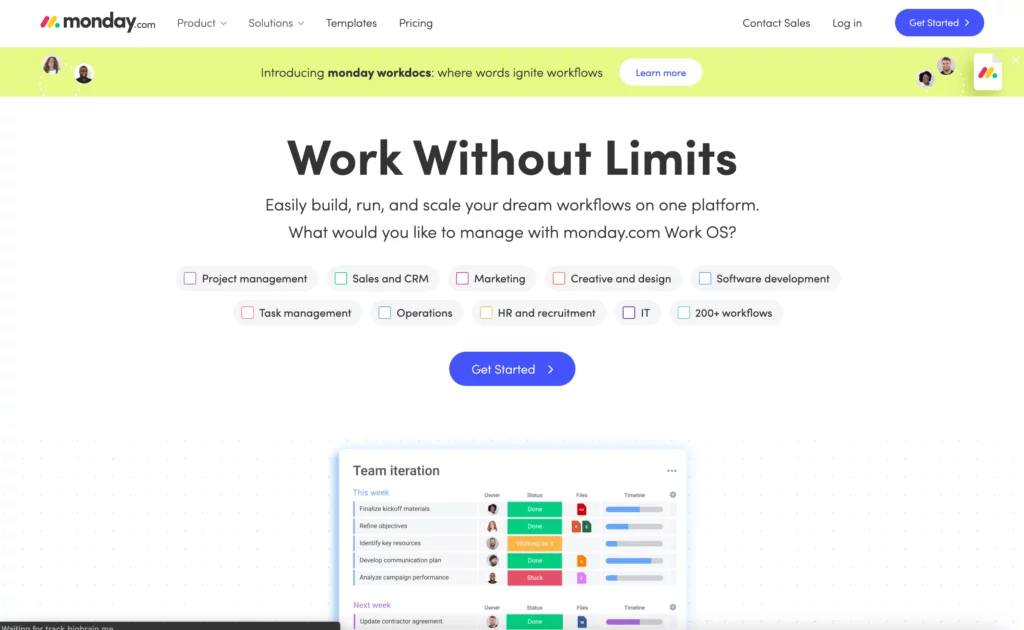 Monday is a great 17hats alternative if you are in need of a CRM that has strong financial management features. This business management solution comes with expense tracking, budget planners, month-end statements, and cost management. All reports update in real time and you can set time limits on automated billing.
Advanced Features
Financial Management
Event Budget Tracking
Project Management
Monday.com Pricing Plans – Free & Paid
Free version for individual users
Standard Plan: $10 a month per user
Pro Plan: $16 a month per user
7. Zoho & Zoho Inventory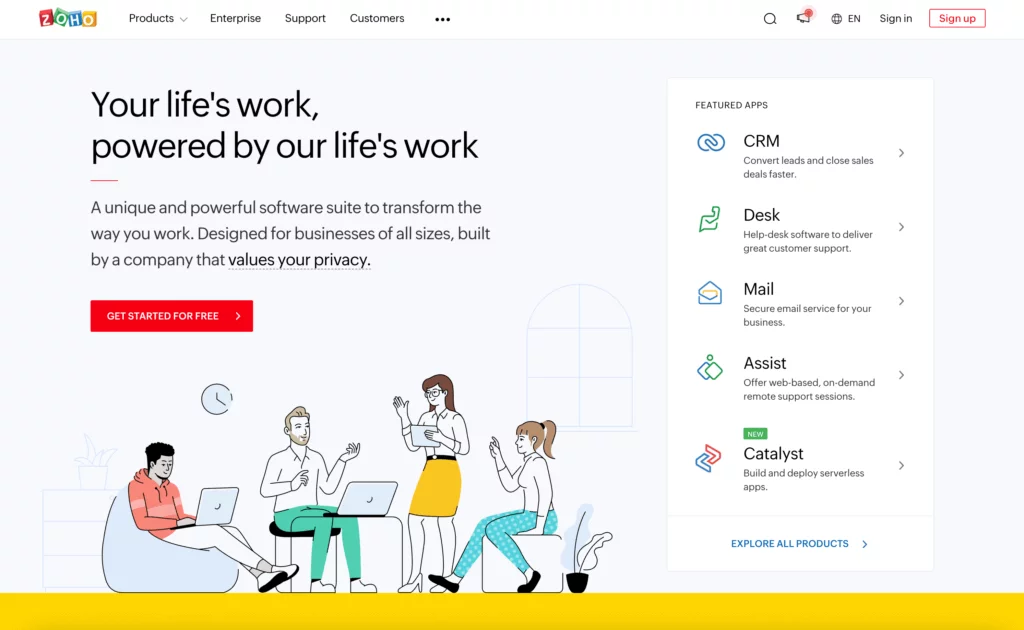 Zoho is a strong option for businesses looking to integrate inventory tracking with a CRM. Zoho automates your inventory control and order management operations in one place. They have two internal platforms that seamlessly integrate your business management with inventory tracking. This allows you to get real-time shipping rates from more than 30 shipping services which allows you to have more inventory control. Zoho gives you a single platform that has both business management features and inventory automation where you can change a client's access controls in their client portals.
Advanced Features
Multi-warehouse management
Serial and batch tracking
Item grouping and bundling
Sales order management
Packaging and shipping
Zoho Pricing Plans
Standard Plan: $14 a month per user
Professional Plan: $23 a month per user
Enterprise Plan: $40 a month per user
Ready to try out these alternatives to 17hats?
Which of these business management software solutions is best suited for you? While all these business solutions are great options, Bloom stands out on many levels. It offers you powerful tools to take your small business to the next level. If you think we've left a 17hats alternative tool out, leave a comment or visit one of our social media pages to let us know. In the meantime, why not sign up for a free trial of Bloom and experience it for yourself?