Square is most famous for its credit card processing and online POS system solutions. These applications are used by merchants all over the world to sell products online.
But in 2014, the company purchased a small scheduling app called BookFresh and rebranded it, introducing Square Appointments to the world.
This app allows you to schedule appointments, manage your calendar, and take payments, all through your phone. It's a popular solution for small business owners and solopreneurs alike.
But is it the best appointment scheduling app out there for freelancers or contractors, or are there better options?
Does Square Appointments provide all the features a growing business needs?
Let's get into it.
---
What is Square Appointments?
Square Appointments is a scheduling software application that enables customers to book appointments through your website.
Can you double-book with Square Appointments? No. It integrates with Google Calendar to track your schedule. Customers will only see your available time slots, so you'll never have to worry about double-booking.
Once your customer books an appointment, you'll receive ongoing notifications (as often as you want) to remind you. The customer also receives notifications via text message and email, which helps to minimize no-shows.
Key Features
Here a few of the Square Appointments features that make it a great tool:
Simplified Customer Booking
Every account comes with a booking website. Just refer your clients to the link and allow them to choose a time that works for them.
Easy Payment Processing
Customers can pay directly through your booking site with a payment processor right in the app. Or use Square Appointments with your Square Register.
Automated Notifications
When someone books an appointment, you'll receive email or text reminders (your choice) up until the time it happens.
No-Show Protection
The app allows you to charge down payments and cancellation fees to protect your valuable time.
Employee Management
Designed with scalability in mind, Square Appointments can accommodate your entire team. If you have more than one person on your team, you can use it to schedule shifts, vacation time, and more.
Related: How to Prepare for Your First Meeting With a New Client
---
How Much Does Square Appointments Cost?
Square's online booking app one of the best free scheduling apps for one-person teams, which makes it a nice option for independent contractors. The free version integrates with one calendar to manage one schedule.
Here's what the Square Appointments pricing plans look like for growing businesses:
2-5 staff members
$50/month
2.5% + 10¢ per transaction
6-10 staff members
$90/month
2.5% + 10¢ per transaction
For companies with more than 11 team members, you'll have to negotiate a custom price through Square.
---
What We Love About It
We have to admit that the folks at Square/Bookfresh have created an excellent product.
There are a few things that make it stand out from the other online scheduling apps we've tried:
Portability
Square products are designed for a mobile world. And the Square Appointments app is no exception.
This app is optimized for use on iPhones, iPads, and Android phones. No matter what type of mobile device your customers use, they'll be able to book appointments from anywhere, at any time. Plus, it integrates with your Square account for virtual terminal functionality.
This is important for today's entrepreneurs, considering that mobile purchases account for nearly 35% of all online sales.
Merchandising Solutions
In addition to its appointment booking features, this app also has several features for online merchants. Coming from one of the leading ecommerce software companies, what would you expect?
One great feature is the ability to integrate with Square Point of Sale. This allows for simplified inventory management. It also enables you to track your sales trends and expenses.
Using add-ons (for additional fees) like Square POS, you can also sell gift cards through your site and set up loyalty programs for recurring customers.
Ease of Use
This app was clearly developed with the customer in mind. You'll never have to worry about fielding calls from clients asking, "How the heck do I book an appointment?".
It's pretty easy for business owners to use, too. You'll need a little technical know-how to embed the booking widget into your current website. And, unless you're an ecommerce wiz, you might need some help analyzing your Square POS reports.
But other than that, it's very user-friendly.
---
Why It May Not Be the Best Tool for Freelancers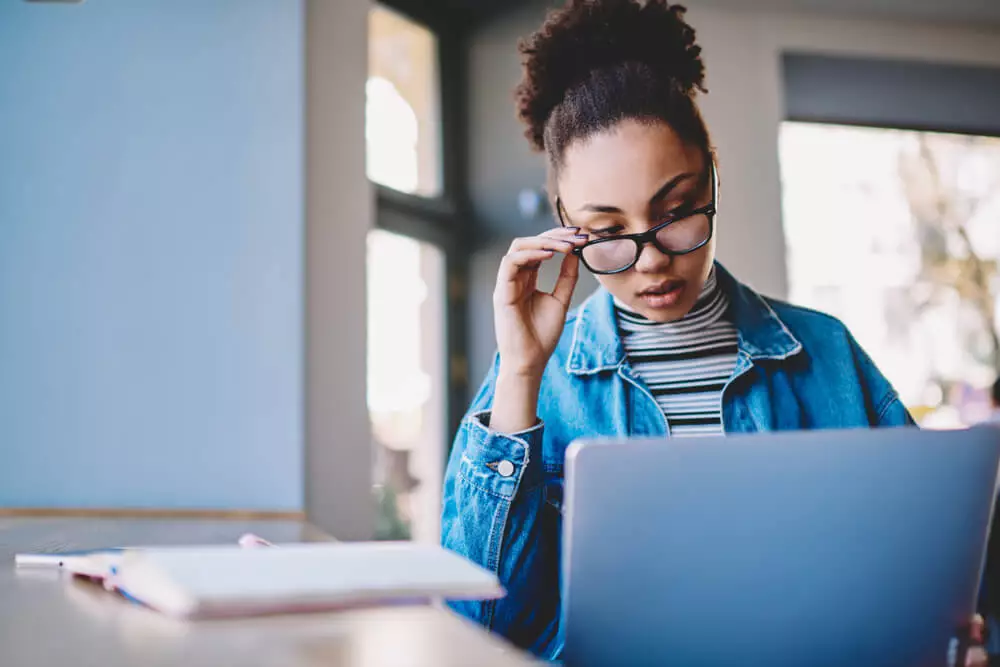 Square Appointments is a good tool for solopreneurs. It not only helps with scheduling appointments and managing your calendar, but it also has added ecommerce features.
If you have a SquareUp account for payments, you can use your card reader to take payments in Square Appointments as well. If you don't, it's convenient to plug the reader into your phone's headphone jack when you're onsite with client.  For a 1% processing fee, that dumps right into your bank account(or the next business day for free). But, not every business involves selling products in person.
Yet, not every business involves selling products.
Many entrepreneurs sell services instead.
If you're a designer, personal trainer, or consultant, for example, you don't need a drag-and-drop shopping cart on your website. You need an
all-in-one scheduling suite
that helps you manage every aspect of your business.
Here are a few places where Square Appointments falls short:
Lack of Features
This app doesn't have all of the features that some of its competitor products offer. For example, whereas other time-management tools provide a chatbot widget for your website, Square does not.
So, if you use Appointments, you'll have to find another chat provider to fill in the gaps in your customer support strategy.
Limited Customization Options
Customizability is an important thing to consider when investing in customer-facing products. After all, you want to be able to personalize them to fit your brand.
Unfortunately, this app doesn't offer much in the way of customization. While you can change the background color of your booking page, and the text on the booking button, that's about it.
Limited Customer Support
In reading reviews from other customers, the number one complaint we've found is that subscribers have a hard time getting product support.
As one reviewer writes on Capterra, a software review forum:
"Lack of customer service response. Looking to manually add appointments but activate appointment reminders. Unable to figure out how to do so and haven't heard back from customer service [for] 10 days." – Annie K., physical therapist, December 2018
This is one of the downsides of buying SaaS products from large corporations. With two million sellers using Square worldwide, this is a busy company.
Therefore, they may not always be able to provide one-on-one customer support to every user (especially independent contractors using the freebie version).
Related: check out our review of the best apps for independent contractors
---
Square Appointments Alternatives
If this online booking platform isn't working for you and you want an alternative, here are a few other products to check out:
Bloom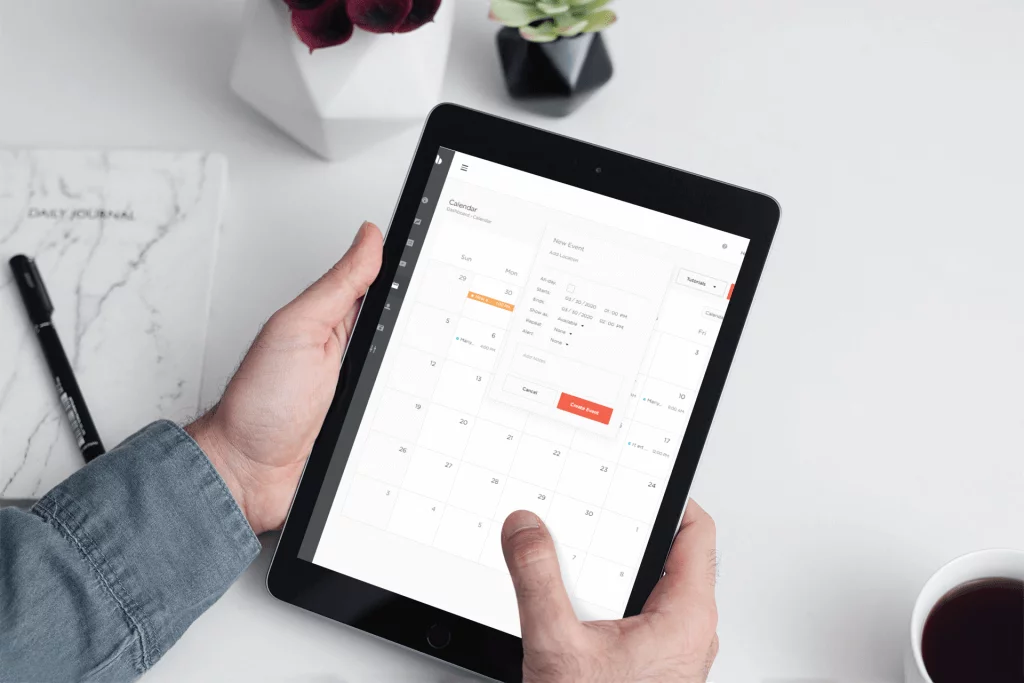 Bloom is much more than just a scheduling tool. It's an all-in-one client relationship management (CRM) solution.
It was originally designed as a CRM for freelance photographers, so it's optimized for busy solopreneurs. In addition to its scheduling feature, it also helps you with project management, contract management, and invoicing.
It doesn't have all of the ecommerce capabilities of Square, but it does have several unique features and integrates with Zapier (which allows connection to your favorite apps like Slack and Quickbooks).
Bloom also includes:
Online Live Chat
Place a chatbox on your site so customers can contact you any time, about anything. The messages are sent directly to your in-app inbox, and you'll receive a text message letting you know that someone is waiting to talk.
Never miss out on a lead or a customer support opportunity again!
Lead Management
Bloom's lead management organizer gives you a place to log, organize, and qualify all your potential clients. Enter their contact information, take notes on your conversations, and group them according to lead metrics.
Then, you can create automated email marketing campaigns for each group. Perfect for contract workers who have trouble organizing leads!
Payment Processing
Just like Square Appointments, Bloom allows customers to pay you directly through your site. It processes credit cards, debit cards, PayPal, Stripe, and even Square!
Plus, it logs your payments in the app, so you can track your expenses and keep your finances organized.
Website Builder
Don't want to waste time building your site on a third-party platform?
Don't worry. Bloom comes with an in-app website builder that you can use to design and publish your site.
All you have to do is choose a template, fill it in with your text and photos, and send your site live.
Sign up for a free trial of Bloom today!
Acuity Scheduling
Acuity Scheduling is an appointment management app owned by Squarespace (the website builder/host). Like other scheduling apps, this one makes it easy for customers to schedule appointments through your booking page.
There are a few features that differentiate Acuity from the competition:
HIPAA Compliance
Acuity is popular with healthcare providers. This is largely because of its HIPAA-compliant privacy policy. Doctors can have confidence that their client data is safe from prying eyes.
Group Booking
Scheduling group meetings can be a serious pain. If you've ever had to arrange a meeting between three or more people, you know what we're talking about.
But with Acuity, you can simply send out a calendar with your availability and let everyone fill in theirs. Once everyone is done, you'll be able to see the time slots that work for everyone.
Subscription Options
If you run a subscription-based business, Acuity may be the solution for you. Their payment processing platform makes it easy to set up recurring payments, packages, and membership programs.
You can even create promo codes and coupons within the app to market your business!
Is Acuity right for your business? Learn more in our Acuity Scheduling Review for Freelancers and Contractors
Dubsado
Here's one more alternative you may enjoy: Dubsado.
Like Bloom, this program was originally designed for professional creatives. It provides valuable solutions for photographers, videographers, and artists.
For example, it has an image transfer feature. This allows you to send loss-free photo and video files to your clients.
On top of that, it has a few more features we think are pretty cool:
Client Portals
This CRM allows you to create a login page for each client. Once you give them access, they can sign in to submit documents and change their meeting times.
This feature doesn't mean much for online shops and other transactional businesses. But, it's great for freelancers who work on long-term contracts.
Document Generation and Collection
Depending on your line of work, you'll need customers to fill out forms. Whether it's contracts, discovery documents, or feedback sheets, there's paperwork to be done.
Dubsado has an easy-to-use document creator. It comes with some good templates that you're free to alter to your liking. And, their form intake feature makes it easy to collect and organize form submissions.
Automated Project Management
Like all the best CRMs, Dubsado is designed to help you manage your workflow. Using it, you can automate almost all of your administrative tasks.
At the beginning of each project, you can schedule project approval requests, invoices, and other documents to be sent out when certain milestones are completed. Then, you won't have to touch them later on.
Important note: At the time of this writing, Dubsado doesn't have a mobile app. The business dashboard, as well as client portals, are only accessible via desktop.
---
Our Square Appointments Review: The Final Verdict
When it comes to appointment scheduling software, the free Square solution is one of the best products out there. It's particularly good for online merchants who sell products online.
But, it's not perfect for every business.
For one, it's not as customizable as some other solutions. And it doesn't have all of the project management features that a small business needs—especially those who work solo.
Of course, you could invest in a separate tool for managing your projects. But do you have the budget for that?
Think about our Square Appointments Review before you sign up for a contract. If you'd prefer an all-in-one tool that can help you manage every aspect of your business, you might want to look elsewhere.
Bloom is an all-in-one CRM. Try it for free!