In 2020, the event planning industry was reportedly worth over $4.9 billion.
And the industry is only growing.
More and more people are relying on event planners to fine-tune the details of their events and ensure all attendees have a good time.
As an event planner yourself, you've built-up a local client base and a solid reputation. You already learned how to start an events planning business, and now you want to step up your game.
You're ready to take the next steps to book more events to ensure your business thrives. You want to earn a bigger chunk of that $4.9 billion.
So how do you do that?
Focus on a Few Specific Niches
If you didn't know how to plan an event and plan it well, you wouldn't be in a position where you're looking to expand your client base.
But do you want to be a regular old event planner, just like the 20 others in your local area?
Or would you rather be the best wedding planner or best conference planner within driving distance?
We thought so.
So, the first step toward running a successful event planning business is deciding on a niche (or two).
When you focus on a single type of event, you'll learn every aspect of that type of event inside and out, which will help you do better work and boost your reputation.
Let's make this easy on you:
Event Planning Niches
Now, the type of event planning niche you pursue will generally be either "corporate" or "social."
Here are examples of each:
Types of Corporate/Business Events
Trade shows
VIP events
Award ceremonies
Board meetings
Conferences
Startup conventions
Product launches
Types of Social Events
Birthday parties
Sweet sixteens
Weddings
Wedding, baby, and bridal showers
Graduation parties
Holiday parties
How to Choose a Niche Worth Pursuing
The good news: There's a little bit of wiggle room if you're looking to build your event planning business around two similar niches (i.e., birthday and holiday parties).
The bad news: It's challenging to market your event planning business when you specialize in two completely different niches (i.e., baby showers and product launches).
So, if you must choose, think about the Benjamins.
Are sweet sixteens, bar mitzvahs, or business conferences a big deal in your target area?
Do you have connections at an extravagant corporate center downtown?
Does your city go "all in" for Christmas?
Choose the niche or two that have the most potential to generate tons of organic business and be lucrative year-round.
Related: How to Get More Contract Work
---
Make Your Presence Known Online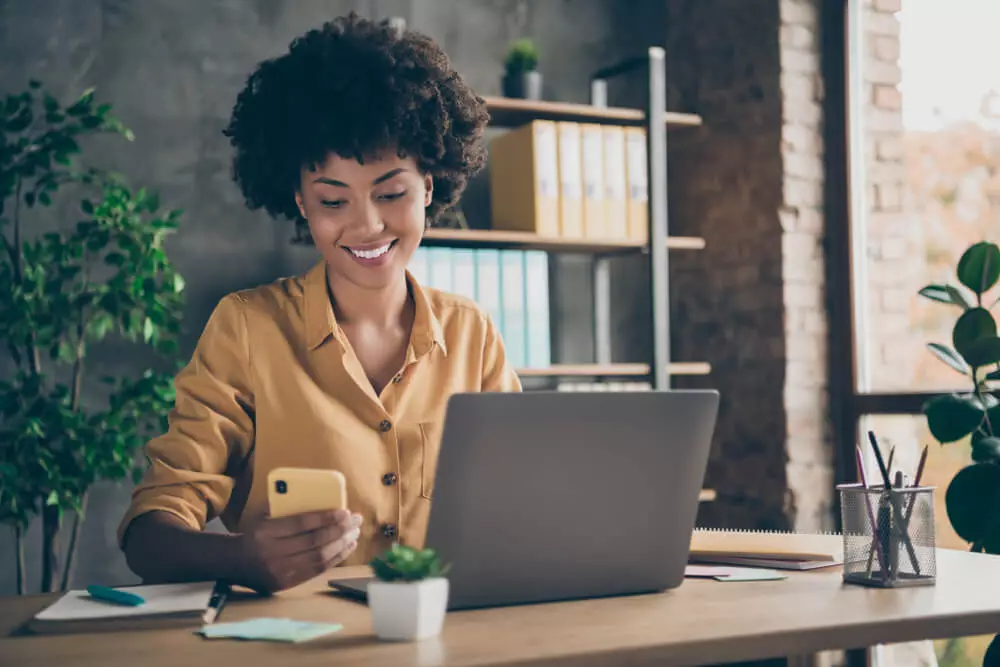 Here's a riddle for you:
If an event planner has the best list of vendors and a creative eye that makes David Tutera jealous but doesn't have an online presence, do they even exist at all?
Well, when 86% of Americans rely on the internet to find local businesses, that'd be a resounding, "no."
So, here are foundational tips for securing your online presence as an event planner:
Join Online Groups Related to Your Niche
Not everything you do online has to be a marketing ploy.
Sometimes, it's all about being in the right place at the right time. Oftentimes, that means lurking in online groups for new brides, local businesses, and more.
Like and comment on images and posts using your business accounts. And don't forget to offer positive feedback and friendly advice.
"That venue would look so good with fairy lighting!"
And for the sake of everyone in the LinkedIn or Facebook group, don't post ads or follow up every post with "Call me at XXX-XXX-XXXX for more tips!"
Invite Everyone You Know (From a Distance, of Course)
The unfortunate truth of being a party planner is that pictures never seem to do your extravagant events justice.
Without the thumping bass from the hottest DJ in town or a 360-degree view of the centerpieces, it's hard for your online audience to visualize your work.
So, give them a virtual invite!
Periscope, Instagram, and Facebook all have nifty live stream features that'll broadcast your events to your followers. A five-minute clip of the main event can do wonders!
Encourage Your Guests to Post About Their Experiences
You see images of beautiful weddings and professional business meetings on social media all the time.
But do you know who planned them?
Encourage wedding guests to tag you in pictures or use a particular hashtag when posting videos and photos of the event. This is a way to create a digital portfolio without snapping pictures yourself!
Spread the Word About the Event Online
Did the city hire you to host a town-wide holiday event?
To make sure everyone knows about how skilled you are at your craft, create an Event on Facebook, invite your friends, and encourage them to share it.
Remember that every attendee is a possible future client.
The more, the merrier!
Build a Digital Portfolio
Nobody will hire you on a whim because they saw your Google Ad marketing 10% off.
What will encourage them to call you is an online portfolio that confirms that you're the real deal in the events industry.
Create a gallery-style WordPress or Squarespace site displaying videos and photos of your events. Some CRM apps even have a portfolio feature you can use to build a simple website.
Don't forget to add blog posts describing how you go about turning a brainstorming session into the event of a lifetime!
Encourage Satisfied Customers to Leave Reviews
Did you know that about 84% of people rely on online reviews to determine whether to book a service or buy a product?
So, give your happy customers a sounding board!
Claim your Google My Business and Yelp pages, then encourage your clients to leave a review after their event concludes and you tie up loose ends.
If they're thrilled, you won't even have to offer an incentive.
---
Volunteer Your Services *Occasionally*
We know what you're thinking:
FREE?
While doing a 100-hour freebie every month is a terrible idea, an occasional pro bono job is a perfect way to build publicity.
And that's especially true when it attaches your business to a good deed or a philanthropic effort, like:
Pet adoption events
Kids sporting events or banquets
Church services
School functions
Charity fundraisers
Nonprofit community events (i.e., 5Ks, spaghetti dinners, tournaments, etc.)
If a potential client is on the fence about hiring an event coordinator, finding out that you're a pivotal member of the community can trigger the sale.
And if each event attracts hundreds of attendees, that's free advertising!
How to Do It Right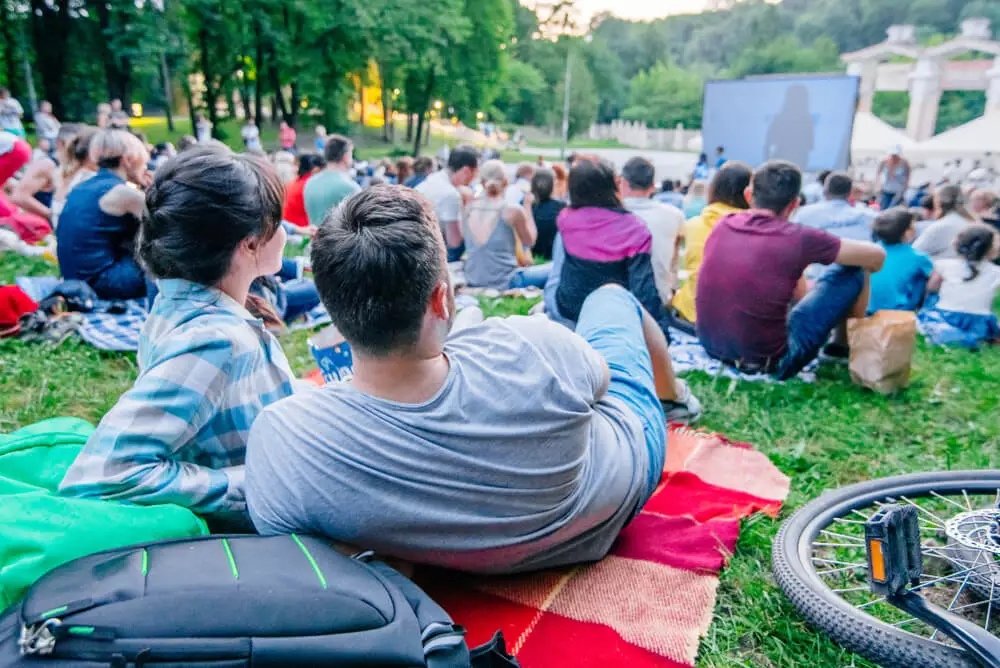 That charity fundraiser or town-wide spaghetti dinner should only take a few hours of organizing.
But you want to make sure your efforts don't go unnoticed.
It's important to talk with the event host to learn what they can do for you (in better terms, of course).
Will they let you toss a brochure into every swag bag?
Could they add your company logo to the back of the T-shirt?
Would they mind giving you a booth to distribute marketing materials on event day?
Considering most of these events raise money for good causes, the organizers will appreciate your help, and they'll likely be willing to negotiate.
---
Build a Sphere of Local Partners
Who are the first people you call when you get a graduation party client?
You probably have the caterer, florist, DJ, and local VFW on speed-dial to fast-track the planning and save you the headaches of working with new vendors.
Building a sphere of local partners makes your job so much easier.
Here's how you can do that:
The Vendor List That Every Event Manager Needs
As a tried-and-true event planner, you know that you have to be ready for everything. So, compile a list of local industry experts that includes:
Caterer
Bakery
Florist
Local wine shop/brewery
Photographer
Videographer
Travel planner
Local venues
Electrician and plumber (hey, you never know what could go wrong!)
Security detail
Jeweler
Officiant
Signage expert (especially if there's an open invite to a public event)
Graphic designer
Car service or shuttle
You might also want to have a back-up caterer or florist on call, especially when the events industry starts booming in the spring and summer.
Why Choosing the Right One Is Important
Do a Google search for local car services. If you live near a bustling city, you might find dozens serving a wide range of budgets.
But are they reputable?
The moment you recommend a jeweler or officiant, your reputation as an event design pro is on the line.
If the officiant botches the ceremony or the jeweler fails to deliver on a future groom's engagement ring, your reputation will take a serious hit.
As it should—they trusted you!
So, make sure you only recommend professionals you've worked with in the past who far outdid your expectations.
They might just begin sending you referral business right back.
---
Offer Things Your Competitors Don't
Ask yourself: Why should a major corporation drop $10,000 for you to plan its annual company picnic?
If your answer is because I'm good at what I do, then you need to take a step back and reconsider your business strategy.
Every other event planner thinks the same thing!
So, what makes your event planning company stand out? Do you …
Offer unique packages that include the caterer, florist, and shuttle?
Provide discounts or deals during the slower months of the year?
Only recommend 4 or 5-star vendors?
Plan large events in six weeks or less?
Remain onsite for the entire event to make sure things run smoothly?
Post engaging content that attracts likes and comments?
Have a memorable business name and logo?
Put yourself in the shoes of your ideal client.
Think about what would make you choose one event planner over another, figure out how to implement that strategy, and then run with it!
---
Delegate Manual Tasks to Other Professionals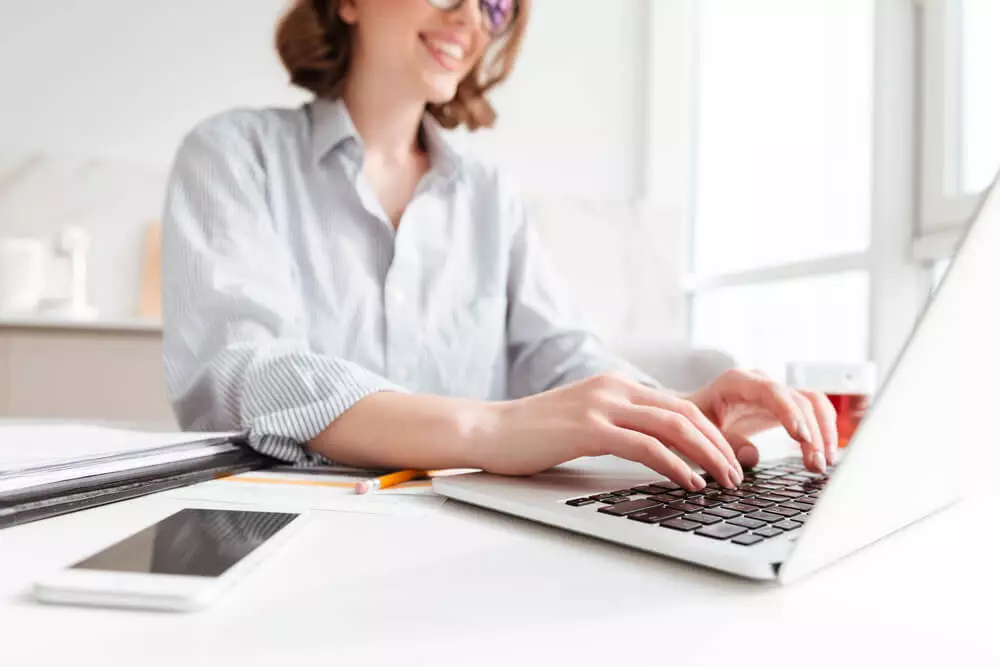 It looks like your event planning business is officially thriving!
Your ROI is at record highs, you have weekends booked through the end of the year, and referral business greatly outweighs any other marketing tactic.
If you had your way, you'd be prioritizing the planning process.
So, have you thought about hiring subcontractors?
If you're ready to take a more hands-off approach, here's what you need to know:
Things You Should Consider Subcontracting
You're in your element when calling vendors and brainstorming a special event from start to finish. But those administrative tasks … well … you could do without them.
Think about hiring:
Virtual Assistant
When you have a big extravaganza coming in two days, fielding dozens of phone calls and emails is the last thing you want to do.
A virtual assistant can take the reins on these tasks!
Accountant
Spring marks the beginning of the wedding season, upcoming graduations, and nearing business award ceremonies.
But spring also delivers a mental and financial burden:
Tax season.
Hiring an accountant or part-time bookkeeper can help you track your business expenses, handle the invoicing, and claim the most tax deductions in April.
Vendors
Up until now, you've relied on nearby photographers and videographers to record your events.
Yet, hiring outside also means far loftier project estimates.
Think about bringing on your own graphic designer, photographer, event marketing expert, or social media manager to cut costs and build a team atmosphere.
Budgeting for Subcontractors
Now, hiring a team photographer, bookkeeper, or virtual assistant can provide you more time to hone your craft and establish your business.
But don't just hire the first freelancer you find.
Ensure they're reputable, come highly recommended from a trusted source (or have a good rating on Upwork), and have decent rates.
Don't feel pressured to hire any full-time employees just yet, and factor these additional wages into your project estimates as "overhead costs."
Otherwise, you'll watch your income slowly spiral downward.
Related: The Easiest Way to Write Project Estimates
---
Set Up Regular Marketing Campaigns
At this point in your event planning career, you know that spring and summer mean a steady stream of events, but winter and autumn are usually busts.
Well, that's only you're sticking to the same marketing tactics you've relied on until now.
Take better control of your lead generation by:
Initiating Email Marketing Campaigns
How are you supposed to keep in touch with your past, current, or future clients if you don't have their email addresses?
That's the first thing you need to do:
Collect email addresses.
Require an email address when people attend one of your events or want to be eligible for your latest discount package.
They might not jump at the opportunity to book you today, but by the seventh go-round of an email marketing campaign, they'll be more likely to reach out to you.
Using Relevant Keywords for Ads
You may know that pay-per-click ads on platforms like Google and Facebook allow you to target specific search keywords.
But we're going to circle back to the first section right now:
Your niche.
Selecting a keyword as vague as "event planning" will probably give you thousands of competitors. Meanwhile, "meeting planner in Greensboro" is less competitive.
Be sure to include a nearby city in your keywords to reach the right audience and get your money's worth on advertising.
Kicking Off Geographical Farming
If you're a marketing newcomer, geographical farming looks like this:
Creating aesthetic marketing collateral (like a postcard or flyer).
Choosing an EDDM route encompassing your ideal client base and your target neighborhoods.
Dropping off a batch at the local post office.
Paying the $0.18/piece fee.
Repeating the process every month to remain top of mind.
The biggest mistake that business owners make is doing geographical farming exclusively in their own neighborhoods.
Yes, name recognition does wonders—it helps that people in your neighborhood may know you and therefore be more willing to work with you.
But if you specialize in corporate events, you'll want to center your geographical farming to the downtown area or local business complexes.
If birthday parties are a huge hit in your town, choose ritzy neighborhoods with a large population of young families.
It also helps to find out if any other local event planners have a "farming area."
Stepping on another event planner's toes will only create hostility between your businesses. And if they've been nurturing their "farms" for years, your chances of getting leads in these areas are quite low.
Stick to Seasonal Trends When Advertising
It's hard for someone to envision you planning their company's holiday party when your ads show people wearing beach shorts or lounging by the pool.
In other words, keep up with the times. Use exciting photos from your most successful events to show people that you can make theirs the best of the season!
Reach Out Regularly
The average person reportedly checks their inbox a whopping 15 times a day.
That's 15 daily opportunities for your ideal client to see your name!
Daily or weekly emails tend to come off as if you're bugging them or desperate for sales to stay in business.
So, stick to biweekly or monthly emails broadcasting a new package, deal, or blog post that you think is worth sharing.
The worth sharing part is key!
Don't Be a Secret Agent
Chances are, your friends and family are all proud supporters of your event planning business and call you when they're eyeing their next event.
But that won't keep you in business year-round.
So, you want to make sure that everyone you speak to at that Halloween party, soccer game, or school function knows what you do.
---
Conclusion
Now that you know how to become an event planner, it's time to take the initiative to broaden your horizons.
All of the above tips are a great start.
But running a successful event planning business doesn't have to mean sacrificing your free time and allowing your business to consume your entire life.
What you need is a customer relationship management system (CRM) like Bloom. It can help you with event management by simplifying those headache-inducing, time-consuming tasks:
Client contact
Invoicing
Appointment booking
… and more!
Why do more work than you have to?
Learn more about how Bloom can help you grow your event planning business!