To build a solid photography business in the digital age, you must have a good CRM software (customer relationship management).
Why? The length of the photography sales cycle.
Selling your photography service online is different from selling a physical product. Your service requires several points of contact during which you nurture your prospect into a sale. If you don't have the right tools, you'll forget to follow up, you'll miss opportunities, you'll find yourself disorganized and inefficient.
Top CRMs for Photographers
There are many options and it can be overwhelming, so we did the research, and here is a side-by-side comparison of the top 8 business/studio management tools for photographers: Bloom, Tave, Dubsado, Honeybook, ShootQ, 17Hats, Studio Ninja, and Sprout Studio. Here are the ones which particularly stood out to us:
Bloom (previously Picr), offers a unique marketing-focused CRM that not only helps you track your clients but also acquire them. Packages start at $9/mo and include a 14-day free trial.
Honeybook has a rich community and is especially powerful if you're an event planner. There is only one package at $34/mo which includes a 7-day free trial.
Studio Ninja is easy and simple to use and great for anyone who struggles with technology. There is only one package at $18/mo which includes a 30-day free trial.
Dubsado also has a rich community and a uniquely powerful form builder. There is only one package at $35/mo which includes a no-time-limit free trial (3 clients max).
Tave is probably the most customizable solution featuring developer-level tools. Packages start at $22/mo and include a 30-day free trial.
Photography CRM feature comparison
Don't have time for the whole guide? Check out our graph for a quick overview.
Lead Management
Payment Integrations
Project Workflows
Communication
Reporting/Bookkeeping
Contract Signing
Scheduling Dates/Times
Calendar
Questionnaires
Automations
Instant Booking
Live Chat Messenger
Website Builder
Image Delivery
Full Package Price
BLOOM
TAVE
DUBSADO
HONEYBOOK
SHOOTQ
17 HATS
STUDIO NINJA
SPROUT STUDIO
















































































$49/mo
$44/mo
$29/mo
$34/mo
$67/mo
$25/mo
$18/mo
$69/mo
You can also use the table of contents to jump to a specific feature. When you're done, just hit the "Back to Top" button to come back here.
Table of Contents (clickable)
Lead Management
Managing and nurturing leads (the process of developing relationships with prospects, listening to their needs, and providing the relevant answers) is absolutely essential to any small business' sales funnel and marketing campaigns. But many creative business owners lack a proper client-management system and lead management tools for following up on calls and emails.
We believe that any full-time photography business should have a large collection of leads you're regularly working on. Therefore, a good toolset should equip you with a dedicated page and table where you could sort your leads by status and prioritize by opportunity.
Each one of the platforms gave you a way to manage lead generation but in different ways. The biggest difference was all solutions had dedicated pages for leads, but Honeybook, unfortunately, combined leads with active projects/bookings into one workflow. This minimized the role of tracking leads and made it incredibly confusing if your business had a large number of leads mixed with active projects. 17Hats doesn't allow you to create leads manually and ShootQ had a swim lane layout for managing leads which can be powerful if all of your leads follow the same progress of events.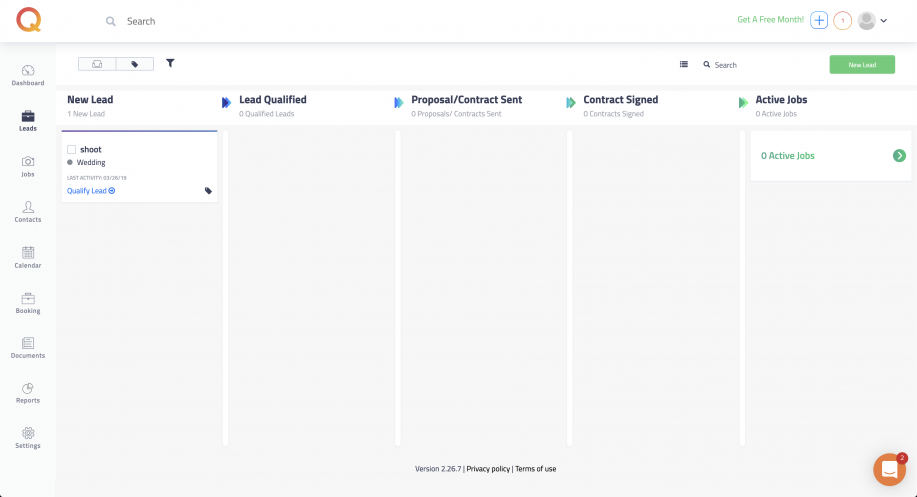 Top Facebook Ad Strategies for Photographers.
How to successfully identify, target and convert your customers using Facebook ads.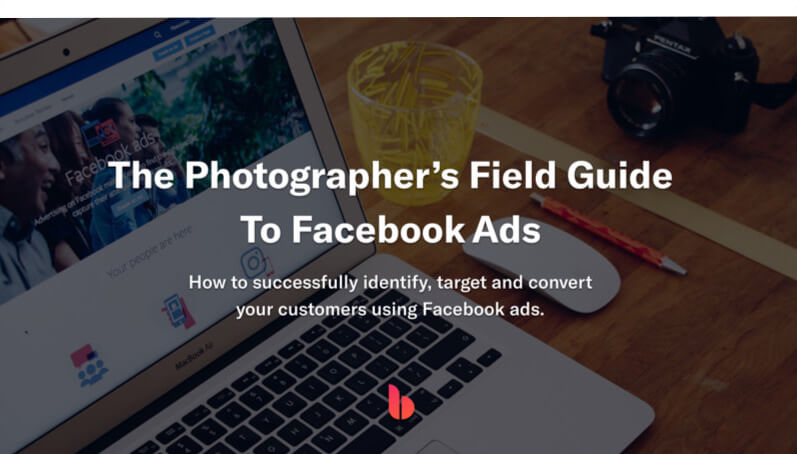 Payment Integrations
When it comes to working with your business, your clients should have an experience that is fast, easy, and convenient. All of the CRM systems we compared had integrated payment options with invoicing features that allowed you to send invoices to your clients to be paid immediately.
No platform particularly stood out in this area. Tave offered the most broad range of payment options but was only fully integrated with Square. Honeybook had the least amount of integration and didn't allow you to fully integrate with any platform but only add bank information to have your payment processed through Stripe. The downside of this, is that you would not see your invoice payments come through on your Stripe account, and if you needed to do any additional bookkeeping or issue refunds, you would not be able to do so.
Most all of the other platforms offer Stripe, Square, PayPal, and Authorize.net integrations.
Project Workflows
Managing project workflows is at the heart of any photography business. It will either give you a peace of mind knowing that everything is under control, or a state of panic and chaos, as you always wonder if you're forgetting to do something.
When comparing the CRM programs, we found three different patterns:
The project-based workflow allows you to take a set of tasks (workflow) and apply them to any project. In this setup, the workflow lives under the project as a set of actions that you check off as you complete them. While flexible, the biggest downside is that there is no "high-altitude view" of all your projects. You have to manually click through all projects every time to identify your next tasks. It was the standard method used in most of the CRM solutions.
Used in: Tave, Dubsado, Studio Ninja CRM, ShootQ, 17Hats.
The swim-lane workflow is only used by Honeybook, and while it gives you a good idea of how many projects are in what stage of the workflow, it quickly breaks down if you have projects that don't follow this flow. For example, if you shoot commercial and non-commercial work, you'll have very different workflows and the swim-lanes will make the process unusable. We recommend this model only if you're shooting one specific niche.
Finally, the category-based workflow is only used by Bloom and allows you to organize your projects into workflows at a high-altitude. It is the white-board model, where you have all of your projects listed on the left, and your tasks on the top. The beauty here is that you can create as many workflows as you need for different kinds of shoots. To re-arrange your projects or tasks, you can move drag and drop them between the workflows. This gives you a quick overview of your entire business and a peace of mind knowing what has been done and what is next for each client.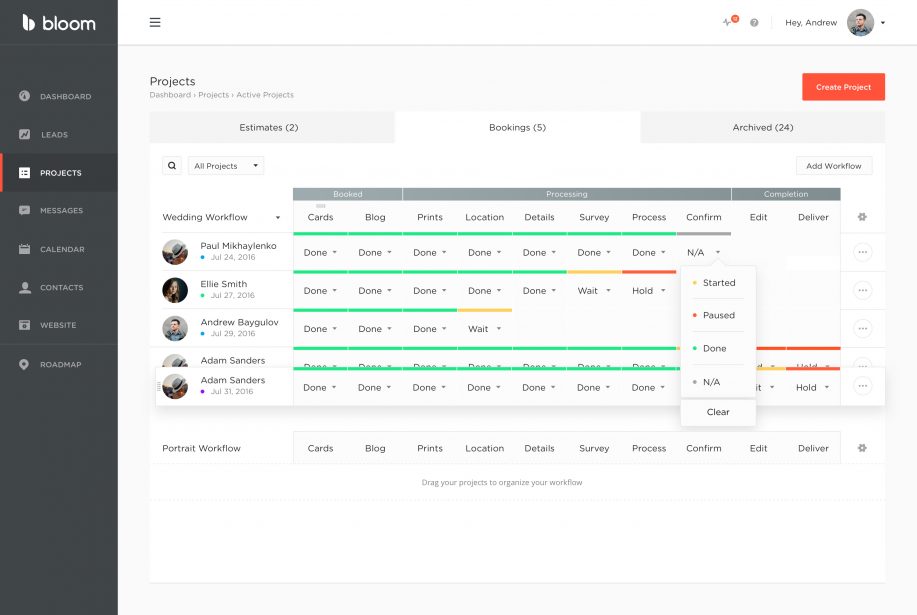 Communication
When it comes to communicating with your clients, the quality of your customer interactions is key. All platforms allow you to send emails but there are major differences between how the communication is organized. Most platforms organized the messages under projects (similar to workflows) and there are major drawbacks to this experience. While this is convenient when sending your first email it quickly becomes confusing because of the following reasons:
The messages sent to your contact as a lead don't transfer when they are an active booking. So you lose track of the conversation thread.
Automated emails aren't tracked.
Most platforms do not show your client replies inside the portal.
If a contact becomes a new lead or project, you don't have the history of the conversation which took place prior.
Tave and Bloom were the only platforms which offered email tracking on dedicated pages. Bloom uniquely built the communication piece with a conversational model featuring threads and chats. This gives you a centralized hub for your complete conversation tracking with each client, including automated messages, emails, and online live chat. Finally, Bloom was also the only business-communication tool that featured two-way inclusion of messages into the portal without any necessary integrations.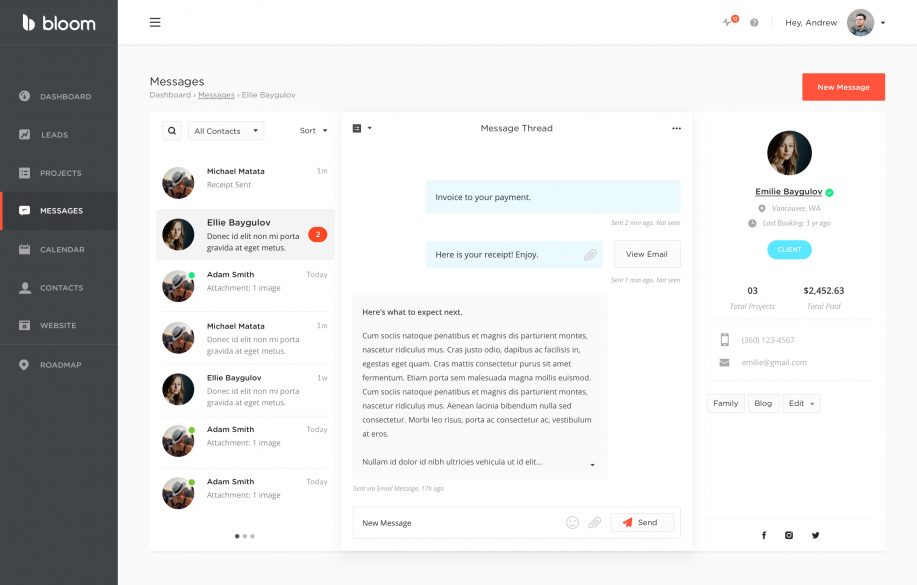 Reporting/Bookkeeping
For bookkeeping, the main difference between the platforms is whether or not they build their own bookkeeping tools or integrate with platforms like QuickBooks or Xero.

Tave, 17hats and Sprout Studio feature their own built-in bookkeeping tools and give high-altitude reporting tools. 17Hats even takes it a step farther and integrates with your bank account so that you can categorize transactions which are processed by your card. While it's nice to have these tools built into one system, we found that the feature-set available in Quickbooks was superior in terms of actual bookkeeping. Honeybook and Dubsado include a minimal layer of reporting and allow you to integrate into the platforms you're likely already using.
Finally, ShootQ and Bloom feature some analytics with Xero and Quickbooks integrations coming in the immediate future.

Contract Signing
Digital contract signing solutions are game-changing. In the past, when photographers needed to sign a contract, you would modify a document, email it to your client asking them to print, sign, scan and send it back. After your client purchased a printer and fulfilled your requirements, it was your turn to print, sign, scan, and return the final counter-signed document to your client for a legally binding agreement.

Ever since the US law recognized digital signatures, contract signing migrated out of the dinosaur era. While every platform we compared featured contract signing, Bloom stood out by taking it a step further with auto-countersignatures. This feature allows you to create a signature and choose which projects or documents you wish to have it applied. This makes your business even more efficient and provides a great customer service experience for your clients. Secondly, Bloom also gives you the unique ability to upload an existing PDF template rather than having to type out all of the clauses into a new template.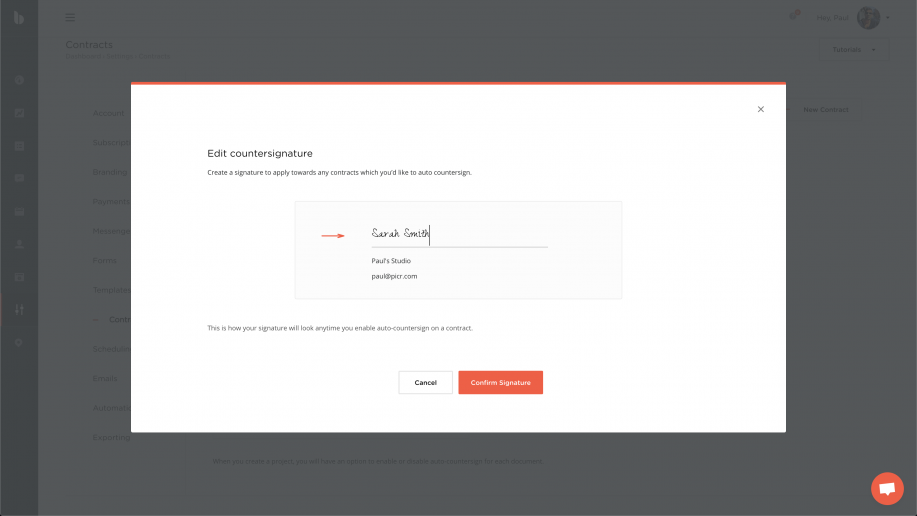 The second area of difference we noticed in the platforms was how intuitive it was to sign contracts. For the most part, they were relatively easy to use with the exception of Tave which was more complex than it needed to be. 17hats also made contracts difficult because they didn't feature any pre-made templates but charged the hefty fee of $47 to buy one.

Finally, only Bloom and Sprout Studio also captured your client's IP address to give an extra layer of security to the e-signature process.

Scheduling Dates/Times
The most annoying part of scheduling a shoot is the back-and-forth communication required just to set a date and time. While you can use some basic plugin solutions if you're using a web 2.0 builder, Bloom and Dubsado are the only platforms that remove this problem entirely by putting scheduling in the client's hands.
Both platforms give you a link you can send to your clients for online booking. Your clients can use that link to see your availability and book a shoot themselves. This completely removes the need to call or email. The main difference is that in Bloom, the scheduling piece is a question you can include in any form and even build entire instant booking experiences. The instant booking forms allow your clients to select a package, add-ons, sign a contract, and select a date/time, in one seamless flow. With Dubsado, the scheduling piece is simply attached to an invoice. From what we saw on their website, ShootQ also advertised the same features as Dubsado, but it wasn't part of any of their packages so we weren't able to experience it.
If you're regularly scheduling shooting or meeting dates and times, you'll definitely want to be equipped with a scheduling tool to automate and simplify your admin.

Calendar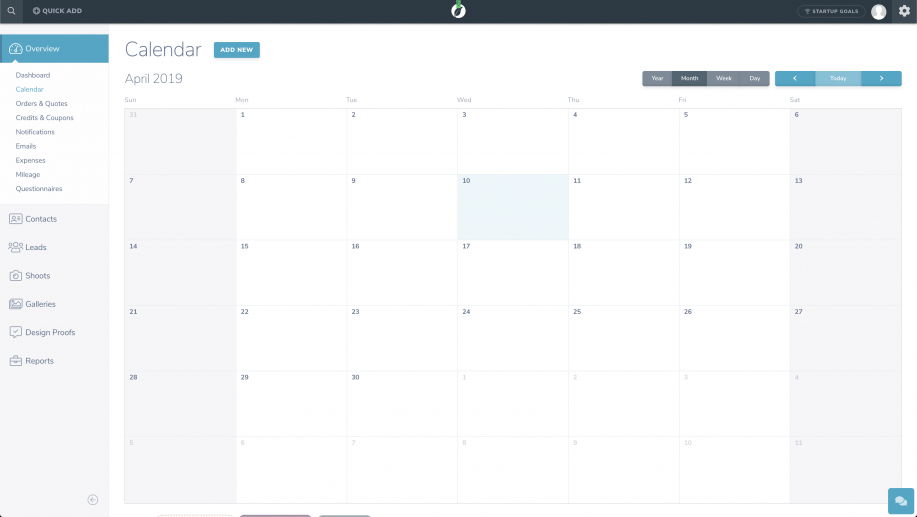 All the platforms we compared have a calendar page, and several of them integrated with Google, iCal, and Outlook. Honeybook and Sprout Studio placed the calendar in submenus so that they aren't a primary feature in their platform. Tave and Bloom stood out from the other platforms by featuring full 2-way sync with Google and iCal by bringing your external calendars into the portal and your portal events and calendars into your external calendars.
Other than these differences, no platforms stood out in this category.

Questionnaires
Every platform featured questionnaire tools, with the greatest differences being the client experience. Studio Ninja's questionnaires are only simple text boxes, so there isn't much room to customize. The rest of the platforms had a standard set of building tools like text boxes, multiple-choice, and dropdown lists. The only outliers here are Dubsado and Tave which included many different question types. Dubsado even featured a full drag-and-drop experience complete with customizable CSS and HTML. Tave took it even a step further and included a toolset that was on a developer-level of customization.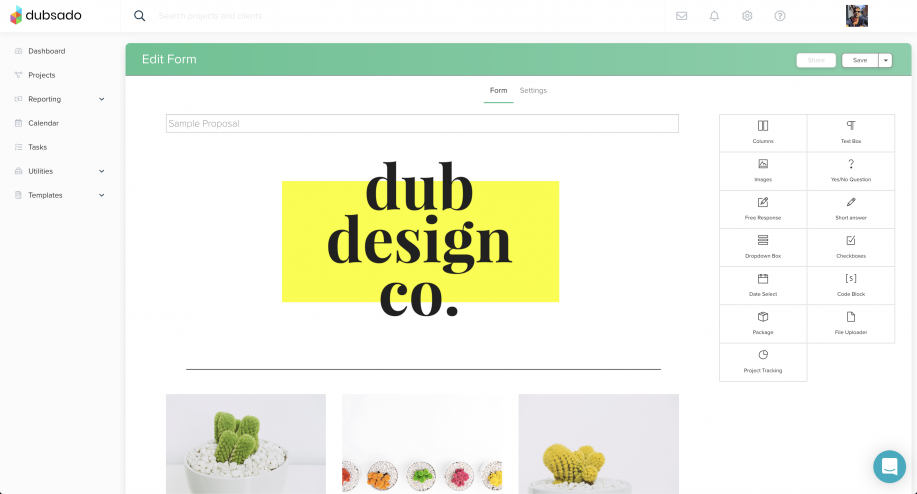 Having a good questionnaire builder is important, but your clients need a good experience too. All the other platforms send the whole questionnaire by stacking all of the questions and answer fields, but Bloom shows one question at a time. This makes the questionnaire conversational, personal, and easier to fill out for your clients.
Automations
Automating emails is the best way to save time on administrative tasks. You can automate confirmation emails, session prep emails, followup emails, and even happy birthday emails.

There are two main differences between how all of our platforms approach marketing automation. Most platforms feature automation only for specific workflows. Once you apply a workflow to a project, you'll experience the preset automations set for that specific workflow. While this features a level of customization, it quickly becomes confusing which automation is active, for which workflow, and for which project. The automations live three levels deep and quickly become a serious burden to manage. As we saw with workflows and emails, all platforms with the exception of Bloom and Tave do it this way.
Bloom and Tave handle automation independently of any workflow. This allows you to see all of your automations on one page and easily edit or add as needed. The only challenge with this setup is that the automations require rules and conditions to be sent out to the right people at the right time.
When we tested, we tried to set up a simple thank you note to be sent out to all portrait shoots 1 month after the job was completed. After many clicks and probes, the interface once again felt like it was built for developers. We could send a "thank you" note if a client's third child was male, but couldn't figure out how to send it only to a portrait client.

With Bloom, you can easily setup automations, know exactly how they will be activated, and even see them in your conversation threads when the emails are sent out. To create an automation, you select an email template (with customizable variables), select when you'd like for it to be sent out, and what conditions should apply.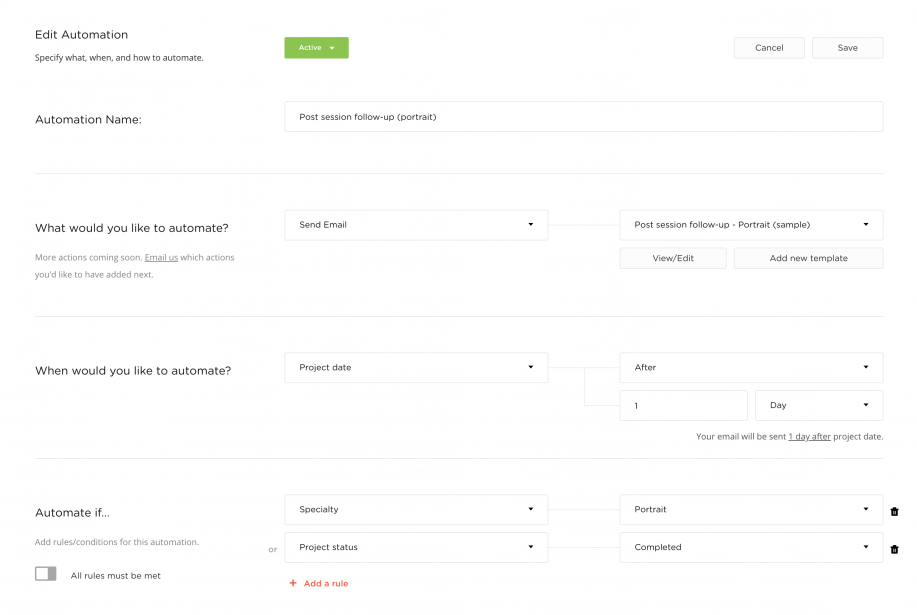 When deciding which automation system to use, you want to look for an easy-to-use system that will not only allow you to setup the correct automations, but also keep track of which ones are active what has been sent out in the context of each reltionship.
Pricing
We compared the platforms based on the monthly price of a full package with an annual subscription.
ShootQ and Sprout Studio are the most expensive at $67 and $69 per month. The least expensive is Studio Ninja at $17.95. The other platforms cost between $25 and $49.

Each platform, except 17hats offers a free trial, and they all offer a monthly subscription option. This gives you the flexibility of monthly payments, but you don't get the annual subscription discount that all the platforms offer.

Top Facebook Ad Strategies for Photographers.
How to successfully identify, target and convert your customers using Facebook ads.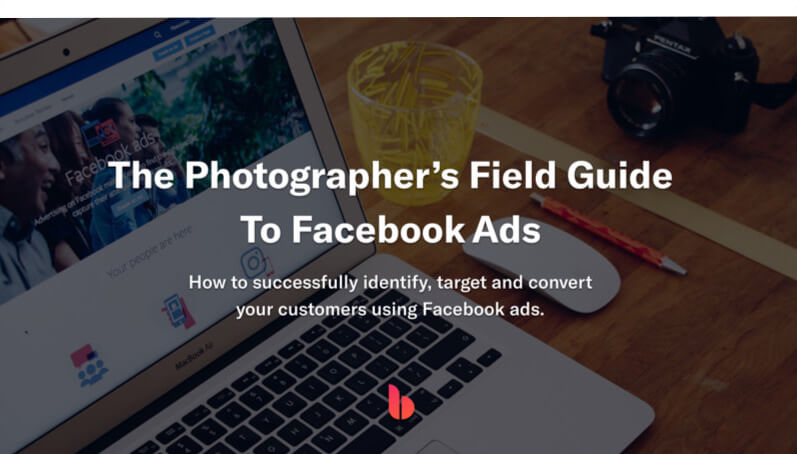 How Bloom Stands Apart
While every solution has a unique set of strengths and weaknesses, Bloom is the only CRM for photographers focused on marketing and dedicated to helping you grow your business. Bloom is not only intended to help you manage clients, but it's intended to help you acquire them, too. Here's what this looks like:

An integrated website builder
Bloom has a website builder that is currently in Beta. Even though the full version is coming later in the fall of 2019, you can already create a beautiful website in minutes. What makes the Bloom websites different is that each template is designed with clear calls to action (CTA's) strategically placed on every page. Also, if you use Bloom to deliver client digital images, you'll be able to easily drag and drop your favorite images to your website portfolio.
Everyone knows that a good website strategy includes a powerful lead magnet, aka, a way to capture your visitor's email for future followup. Trading digital products for an email can be difficult because your visitors will vary. With Bloom, you can add a live chat to your website and allow your visitors to engage with you in real-time by submitting their name and email.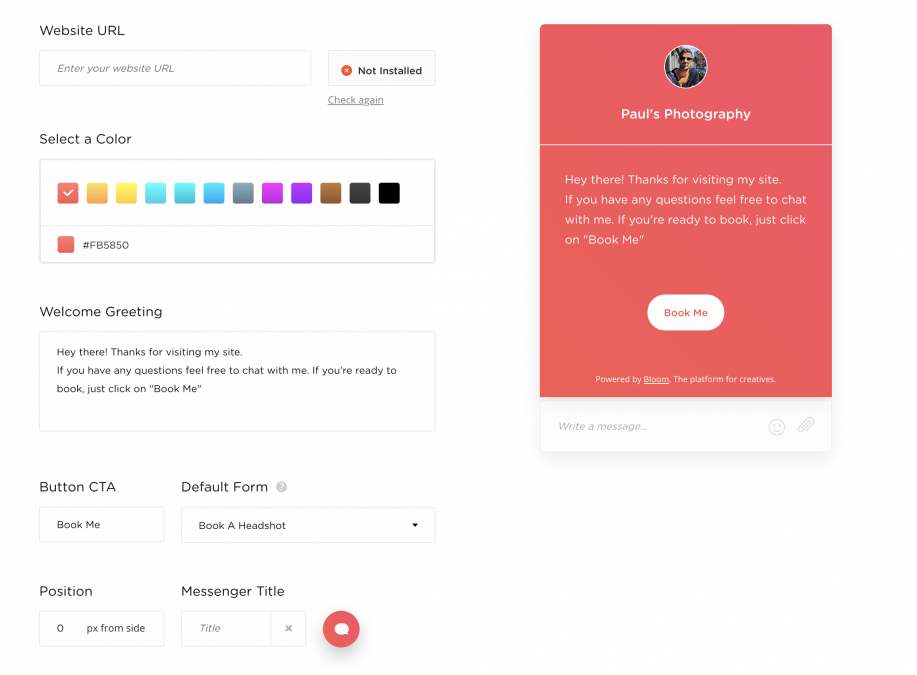 The chat feature is integrated into both the Bloom mobile and web app so you can reply anytime on-the-go. Even if you reply in several hours, the chat will be sent to your client's email. Statistically, if you chat with a website visitor, they are 83% more likely to book you.
Another unique feature of Bloom is that you can deliver your digital images through a client gallery. Easily upload your images, customize the order, set a cover, viewing preferences, and send the gallery link to your client. Like the website builder, this feature is also in Beta and is included for free, granting users access across all packages.
Finally, as a marketing CRM tool, Bloom equips you to offer your clients the most seamless and frictionless process possible. By using the form builder, you can create a completely customizable experience in which you ask your clients to select a package, add-ons, a date and time, sign a contract, answer any other questions you might have, and even pay for the package—all in one single and seamless flow. What used to take you days of back-and-forth communication can now be done by sending your client a link and waiting for the money to roll in. Features like this allow you to scale your business by focusing on acquiring more customers instead of spending all of your time on administrative tasks like creating invoices.
So which one is best for you? It depends on what your needs are. If you're looking for a marketing focused CRM software platform, is the only one. If you're looking only for project management software, there are several good options. What has worked for you and what hasn't? If you think we've left anything out, leave a comment or visit one of our social media pages and let us know. We'll be glad to hear from you.