The ideal appointment scheduling software for your business doesn't simply give you a fancy calendar to send to your clients. It should give you everything you need to close more appointments, streamline client communication, centralize payments, and manage projects.
Selecting the best online scheduling tool will take your lead generation and appointment setting to the next level so that you can see some serious biz growth. We analyzed several appointment scheduling apps and software solutions to help you determine the best fit for your business.
1. Bloom
Bloom.io is an instant scheduling tool that connects you to clients and key prospects immediately so that you can avoid back-and-forth emails to determine availability. You can easily integrate your existing calendar, set availability, and schedule events with your clients using Bloom's robust scheduling features.
Book virtual meetings instantly, increase appointment show rates, and streamline scheduling without using other apps. For business owners in any service industry, it is the pinnacle of appointment scheduling software as it consolidates several tools into one easy-to-use app.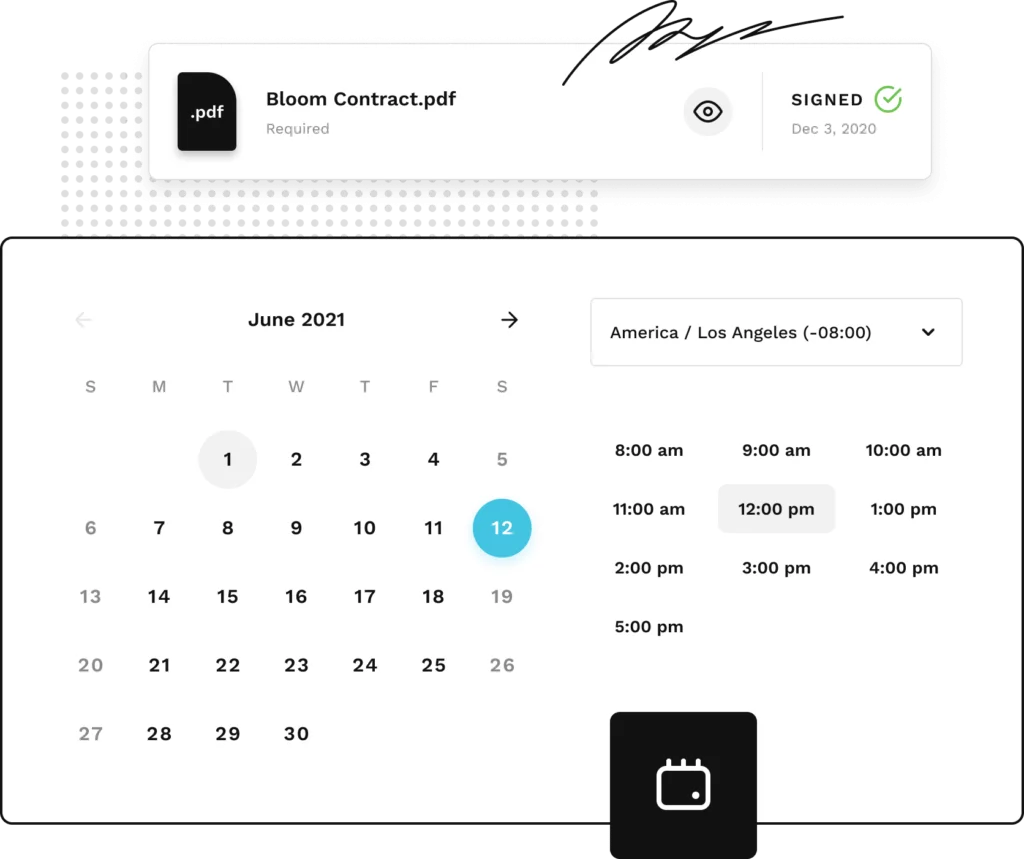 Schedule unlimited appointments
Directly embed on your website
Integrates with Google Calendar
Customizable confirmation, reminder, and cancelation emails
Post links on social profiles
Create a custom URL
Integrated with Zoom
Keeps track of client interactions
Doubles as meeting scheduling app
Specify working hours
Create multiple calendars
Capture leads quickly
Real-time scheduling via website chat feature
Setup automated meeting reminders for clients
User-friendly features
Send out lead capture forms
Create scheduling questionnaires for potential clients
Instant booking
The app allows clients to book meetings at the click of a link. When a client clicks your link, they're brought to a page that allows them to choose the services that they're interested in.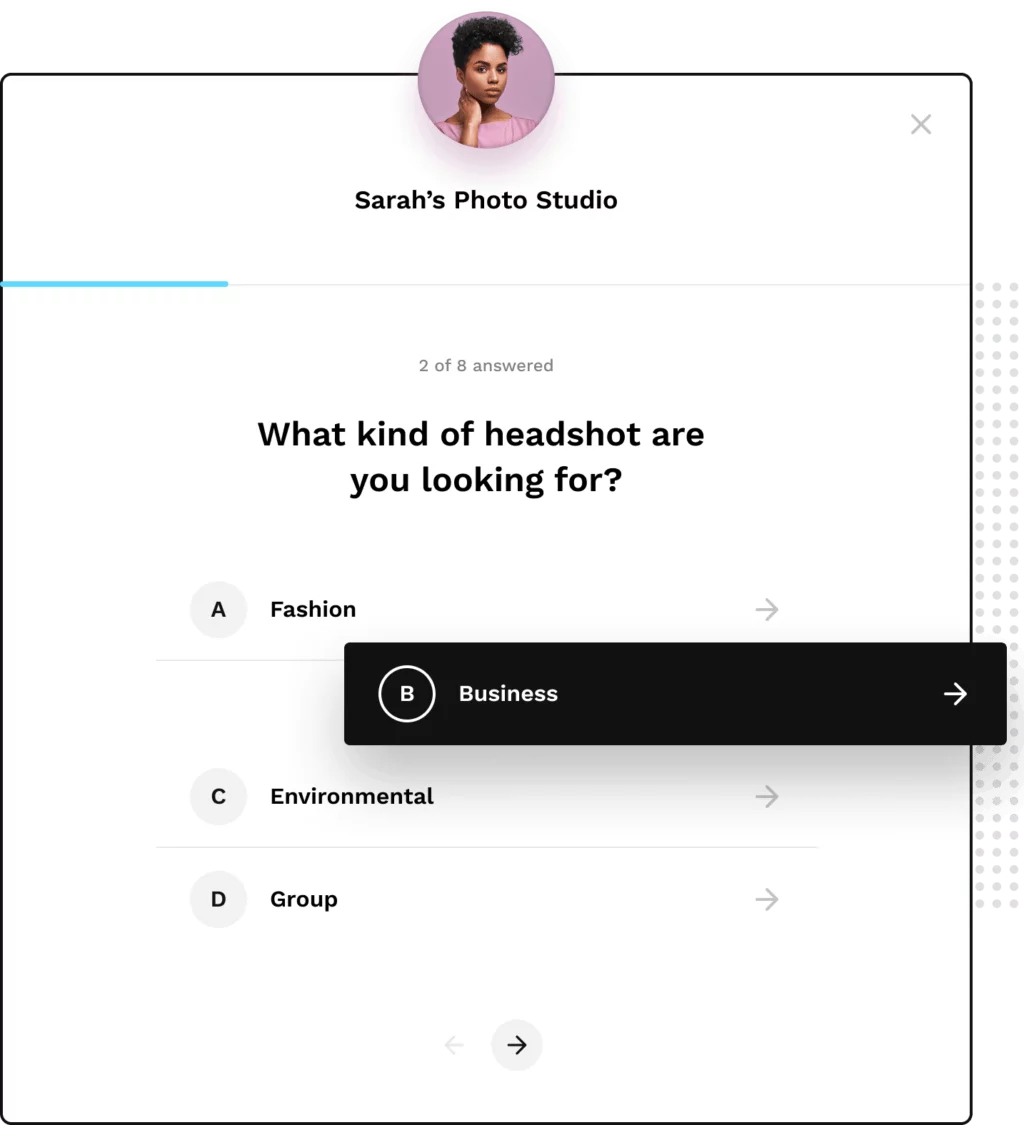 From there, they can choose additional add-ons, schedule a one-on-one meeting with you (that fits into your schedule), and pay on the spot with Square, Stripe, or credit card.
With its calendar integration feature, Bloom sends all bookings directly to your schedule. It even sends out appointment notifications to your clients, which saves time and limits the chance of no-shows.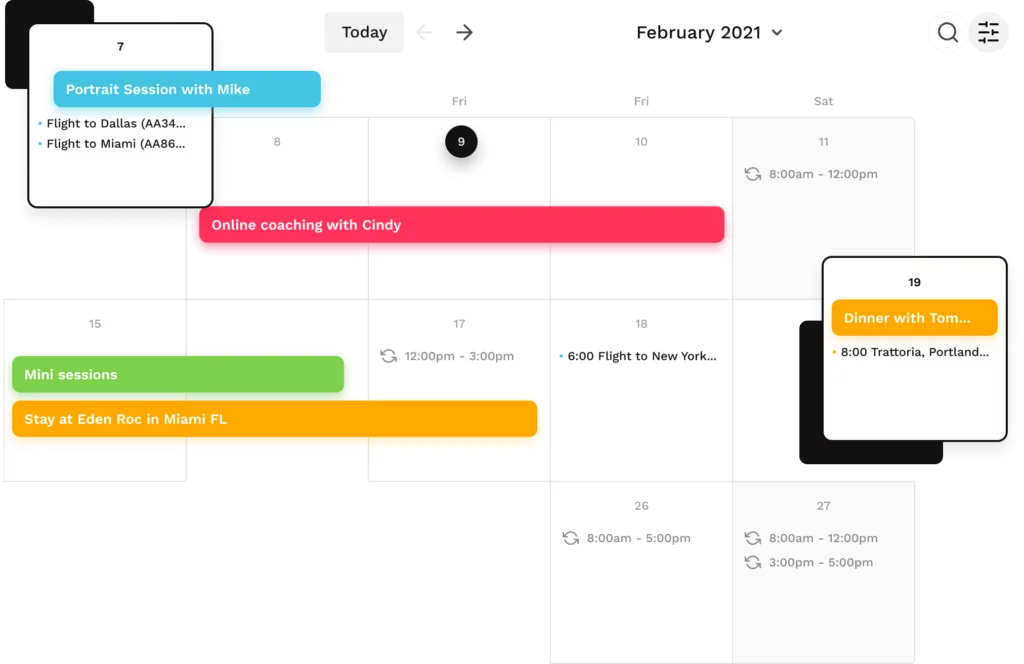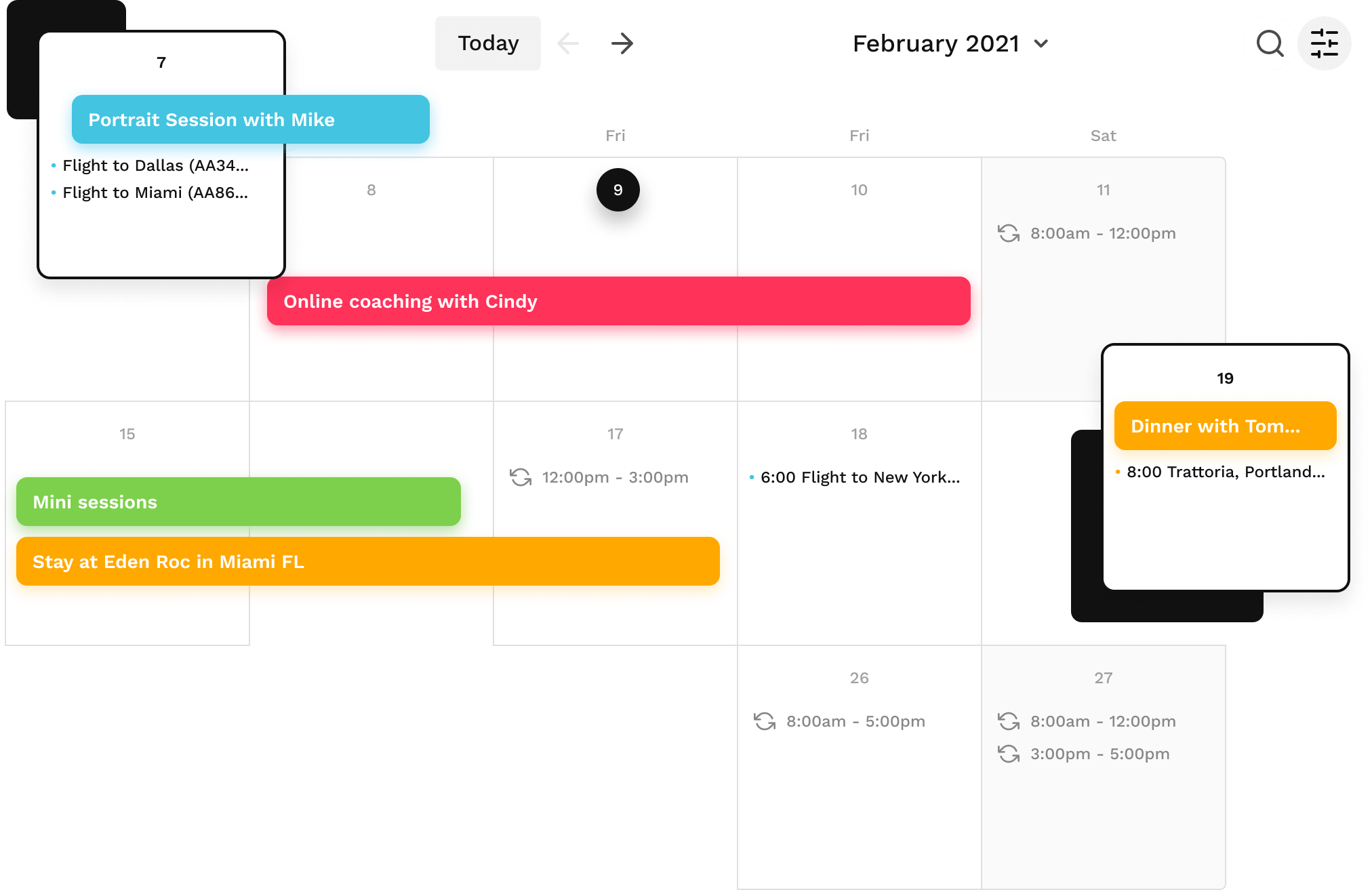 Scheduling is only the tip of the iceberg of Bloom's advanced features. It is also the ideal invoicing for freelancers software. This client management tool helps business owners breeze through other administrative tasks.
Complete workflow management
Built-in payment processing
Email campaigns and lead capture forms
Online portfolio design
In-app messaging (no communication slips through the cracks)
Free unlimited invoicing with a monthly subscription
If you're looking for an all-in-one tool to reduce event planning mayhem, start scheduling with Bloom for 14 days.
2. Zoho Bookings
Zoho Bookings is a feature-rich scheduling software. You can book various meeting types, set a scheduling window for cancellations and rescheduling, and never have to worry about missing an appointment. It integrates with Google, O365, and Zoho Calendars. Events are automatically marked as closed when the date arrives, so if your client doesn't actually make it, you can manually reschedule with them.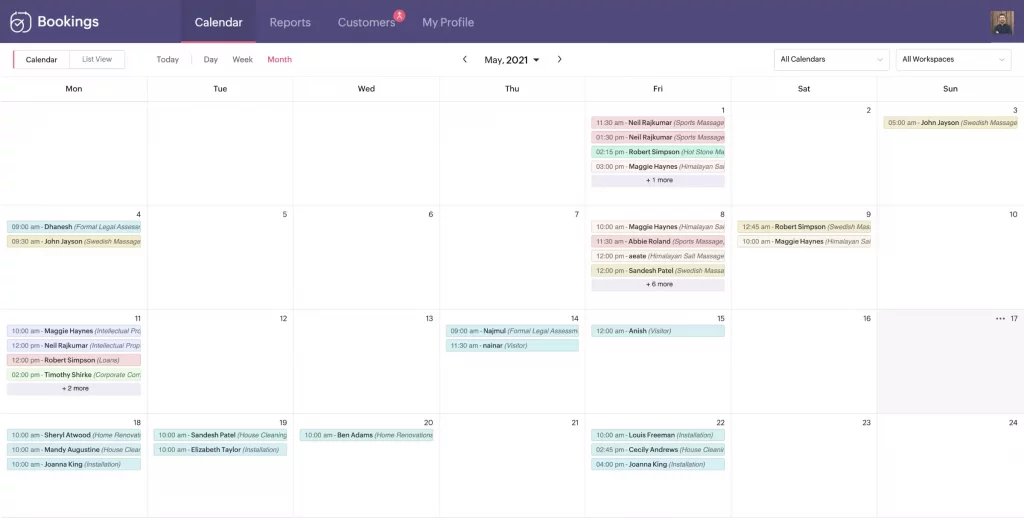 Additional features include:
Two-way calendar sync
Zoom meetings
Automated email reminders
Reports on appointments and staff
Zapier integration
Automatic time zone conversion for customers
Brand color palette for the booking page
Add custom fields to booking form
Outlook, GoToMeeting, and Mailchimp integrations using Zoho Flow
Mobile apps for admin and staff
Notifications and reminders
Online payment
CRM integration
Zoho Bookings pricing starts at $8 per staff/month, this only covers the scheduling tools. If you would like to try Zoho CRM, you can sign up for a 30-days free trial. No credit card required.
3. Calendly
Calendly is another appointment scheduler that allows you to easily book meetings with clients or larger teams. If your business needs are primarily scheduling, this software will manage and track appointments very well. Although Calendly doesn't offer many robust features for full client management, it wins the easy-to-use appointment scheduling tool title.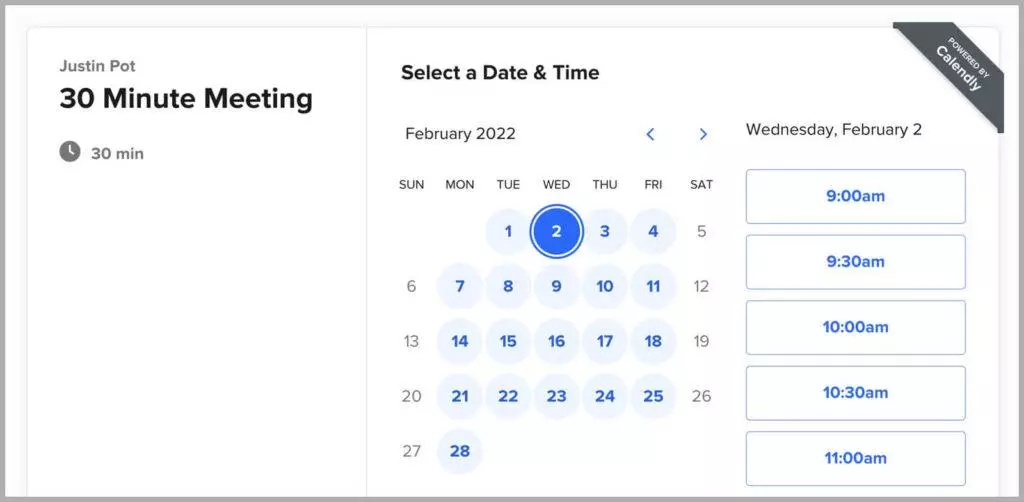 This is what you can expect when using this online scheduling software:
Create unlimited one-on-one events
iOS and Android apps
Automated calendar scheduling
Integrate with Office 365, Google, and Outlook
Reminder system
Client portal
Email and SMS meeting reminders
Group scheduling
Online payments
Real-time scheduling
Reporting & statistics
Website integration
Zoom integration
Pricing starts at $8 per user, per month (billed annually), or $10 per user, per month (billed monthly) and you can sign up for the 14-day free trial, no credit card required.
4. Acuity
If you're a service-based business that books appointments with clients, Acquity is another option to automate your scheduling with all the basic features you need. The greatest part of using this appointment booking tool is its ability to integrate with popular accounting, email, and CRM software. Acquity also has payment processing integrations and the option to embed your calendar on your website, social media, and email.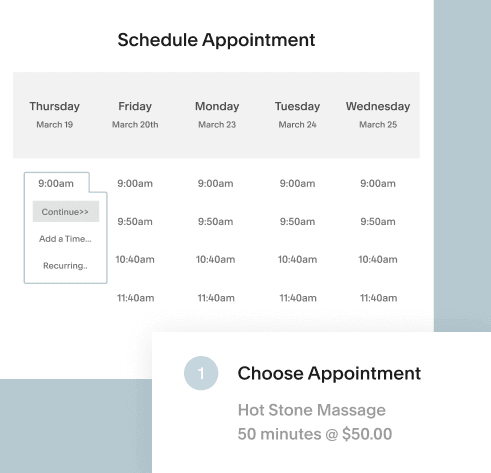 Additional features include:
Real-time calendar availability
Automatic time zone adjustment
Intake-forms
Embeddable to website
Email and SMS reminders
Activity tracking
Automatic reminder emails and notifications
Fully customizable
Event and group scheduling
Team calendars
Numerous integrations
You can try any Acuity plan free for seven days and the pricing starts with the $0/month "freebie plan" which includes a calendar for one person at a single location, or try the $14/month emerging plan.
5. 10to8 Scheduling
If you're on a sales team requiring more than one user per month, a reputable software to schedule appointments with a breeze is 10to8 scheduling. Similar to Acuity and Calendly, the scheduling process is fairly easy with basic features. Clients can book, reschedule, and cancel appointments online. While other scheduling apps allow unlimited bookings, this app allows 100 appointments per month on their free plan up to 600 appointments per month with their premium plans.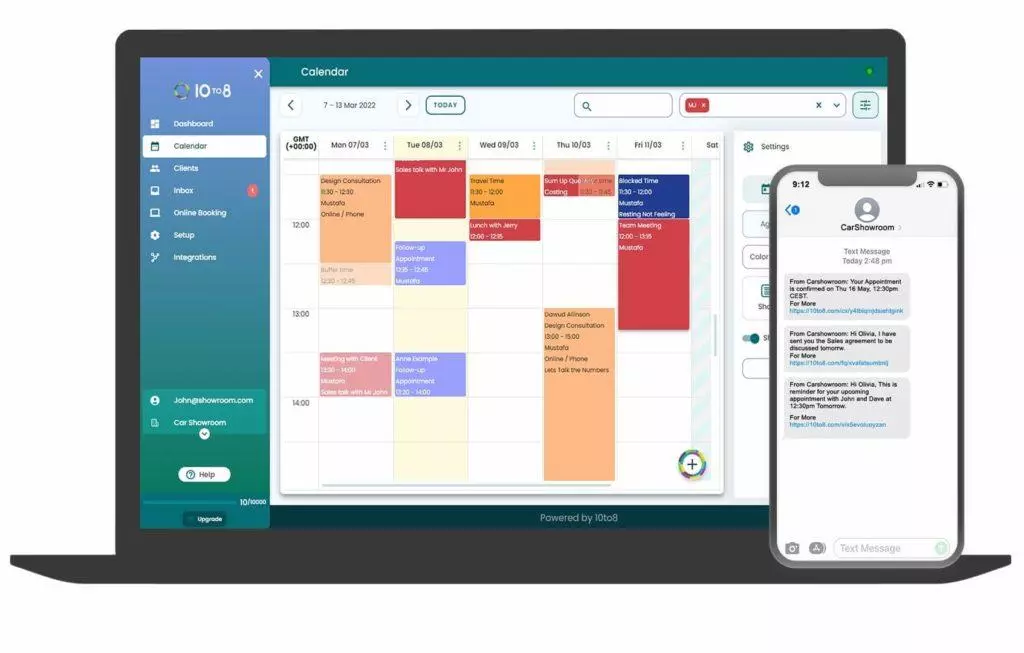 Here are some other features:
24/7 appointment booking
2 -way calendar syncing
1500+ app integrations
Automated reminders
Custom reporting
Online payment options
Customizable branding
Reviews
Email campaigns
Let's talk pricing! No free trial, but there is a free version with limited features. Starting plans are $9/month for 100 appointments, $20/month for 300 appointments, and $40/month for 600 appointments.
6. Schedulicity
Schedulicity makes the list because it appeals to service-based and client-focused businesses that need to easily schedule meetings for classes, workshops, and other services. With this scheduler, you can automatically refresh your appointment calendar to prevent double bookings.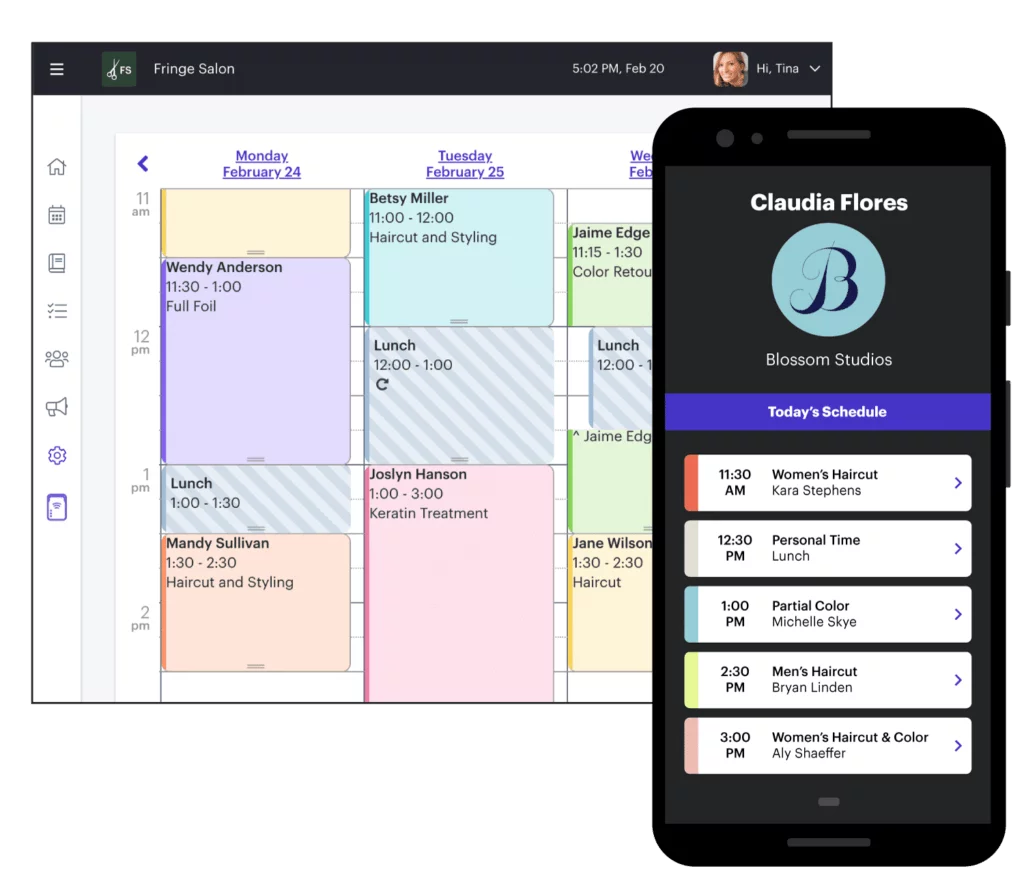 Other features include:
Automatic billing
Automated scheduling
Online booking management
Calendar sync
Client management
Client text reminders
Credit card processing
Email reminders
Email marketing
Employee and group scheduling
Mobile access
Real-time scheduling
Recurring appointments
Reporting & statistics
Website integration
Try it for free and book up to 10 appointments a month. The Unlimited Plan starts at $34.99 for solo providers. Add up to five additional providers for $10 per month per provider, totaling $44.99 to $84.99 per month.
7. SimplyBook.me
SimplyBook.me is a user-friendly booking system that offers a wide range of features that are accessible with an upgraded membership. The option to design a booking website with professional templates is a perk of using this scheduling  software. Depending on the subscription tier, you can only book 100 appointments per month with the basic membership, and 500 per month with the standard membership.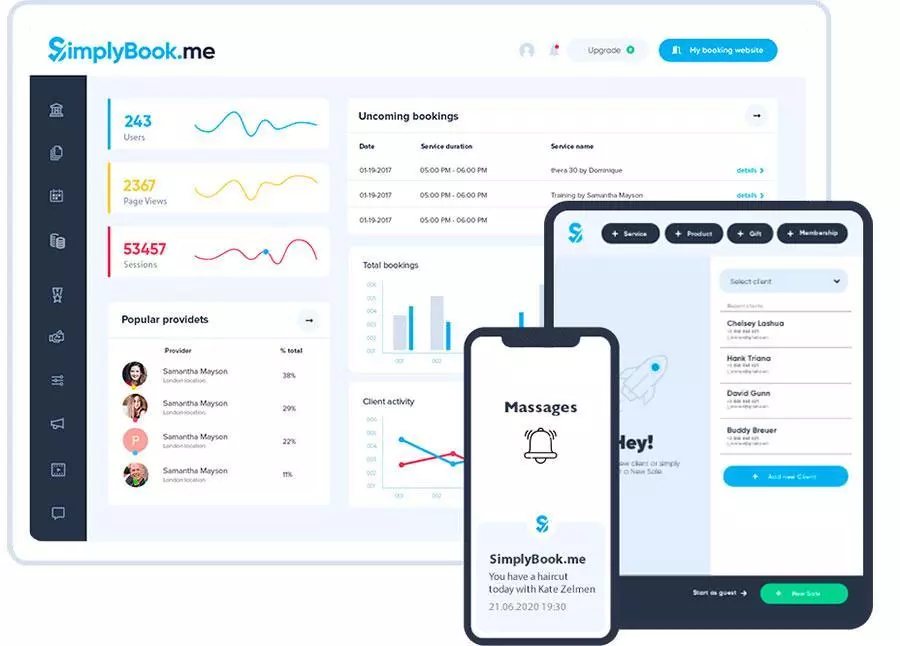 Additional features include:
Automated booking and scheduling
Client intake forms
Automatic email notifications
Facebook and instagram bookings
online payments
Google & outlook calendar 2-way sync
Google meet integration
Group bookings
Multiple users per membership
Design website for booking
14-day free trial available.  Pricing details: free plan includes 50 bookings + 1 custom feature, the basic is $9.90/month for 100 bookings, and the standard is $29.90/month for 500 bookings.
8. Square Appointments
Square Appointments is a booking software and app best for service businesses and self-employed entrepreneurs. It must be noted that it works best for those already using Square products like payment processing since it integrates with its own POS Square system.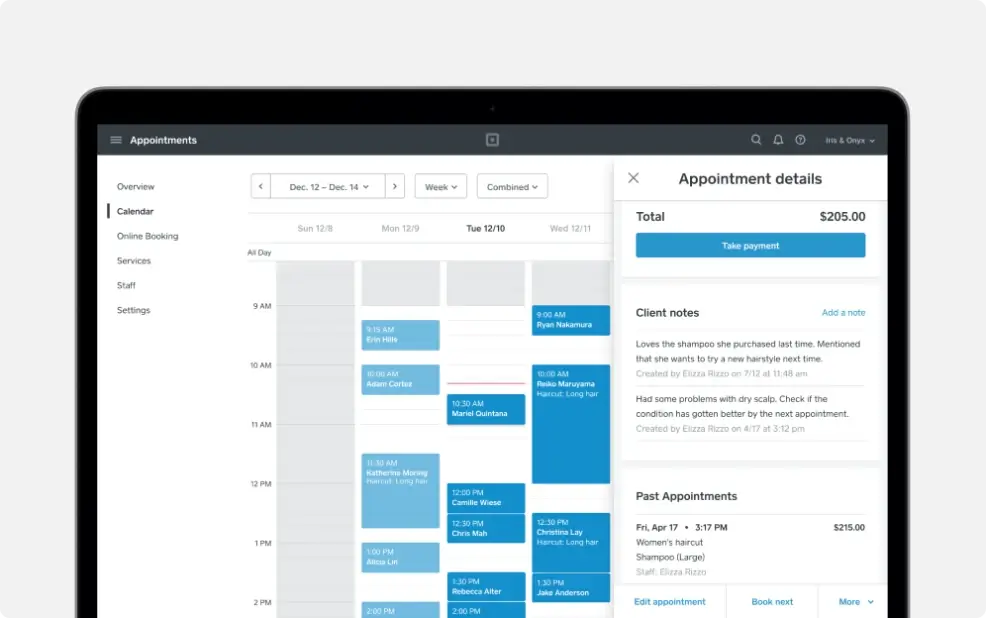 Explore other features:
Activity dashboard
Alerts/notifications
Automated appointment scheduling
Billing & invoicing
Calendar sync
Client database
Customer mobile app
Electronic payments
Email reminders
Marketing automation
Real-time scheduling
Recurring appointments
Reporting/analytics
Rescheduling
Website integration
Square appointments has three plans: $0/month for limited features and single location, $29/month per location, and $69/month per location.
9. SetMore
With an all-in-one calendar, self-booking for clients, and secure online payments, Setmore is ideal for solopreneurs with salons, studios, or any practice that requires session based appointments. It is incredibly easy to use and set up with simple integrations. It's worth mentioning that the dashboard gives you a high-level view of your business, and the reports and client database are simple but useful.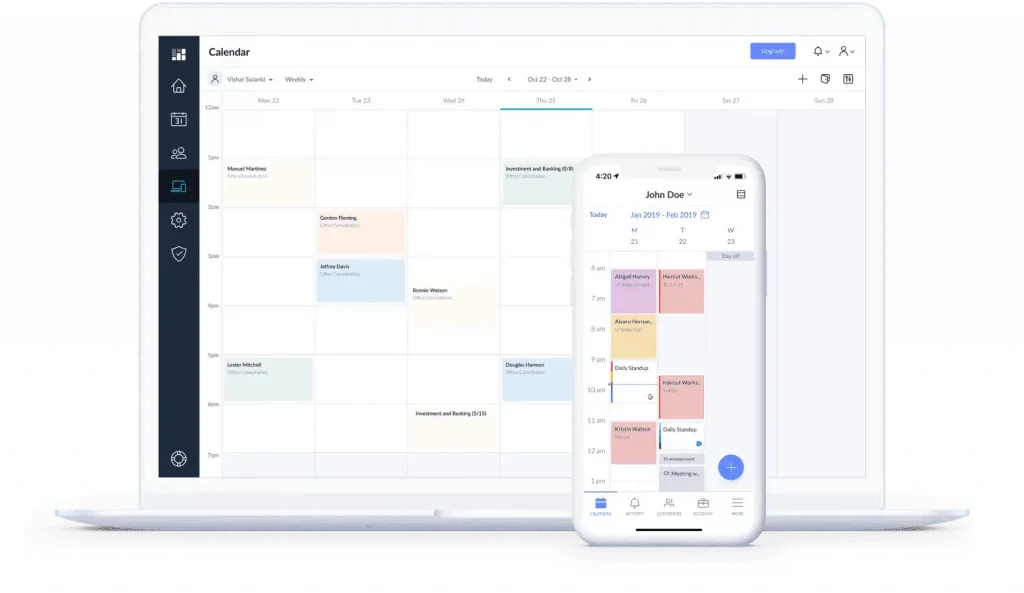 Additional features include:
 Automated scheduling
Availability management
Calendar sync
Confirmation/reminders
Customizable branding
Electronic payments
Email management
Group scheduling
Point of Sale (POS)
Reviews
Real-time scheduling
Recurring appointments
Social Media integration
Third Party integrations
Website integration
You can get started for free with no trial. For $0/month up to 4 users, $12/month per user with more features (2  users only), and $9/month per user (3+ users).
10. Doodle
Doodle is another good option for people who need a simple scheduling tool. This scheduler automatically configures time zones, sends booking reminders for meetings, and has link sharing to social media profiles for convenient booking.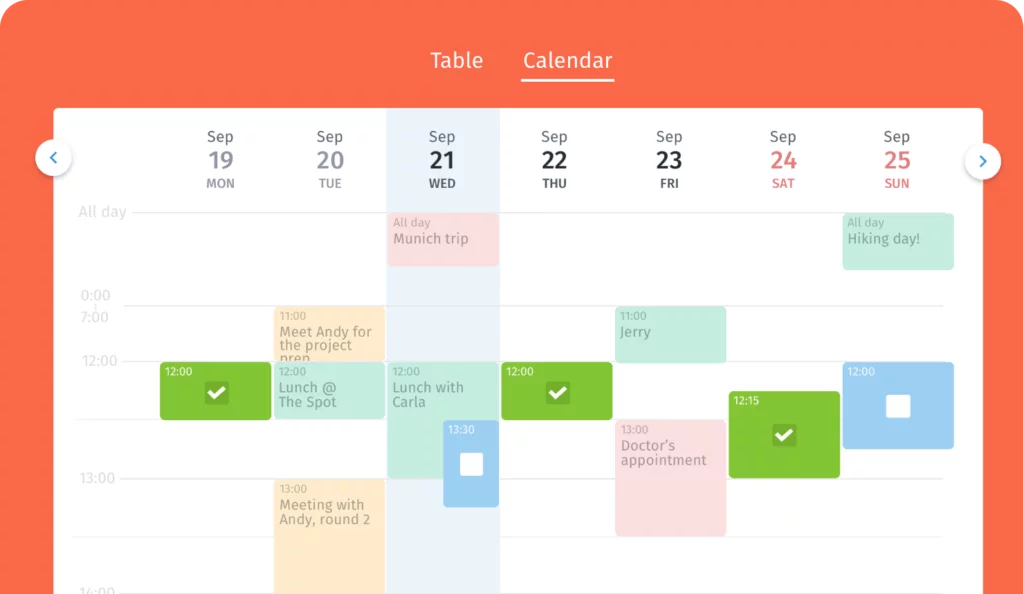 Take a look at Doodle's other features:
Appointment scheduling
Calendar sync
Collaboration tools
Confirmation/reminders
Customizable branding
Employee scheduling
Group scheduling
Mobile access
Multi-location
Recurring appointments
Doodle has 2 different plans: Pro at $6.95 per month and Team at $8.95 per user per month. You can also try it for 14 days,  no credit card required.
You have a few choices when choosing the best scheduling tool for you. The right scheduling software will allow you to book higher-quality appointments, increase the show rate, close more appointments, and do more than just scheduling.  Keep in mind that a fancy looking calendar for a lower price point with all the basic scheduling features gets the job done just fine. However, choosing a tool that takes your lead generation, sales funnel, and client management to the next level may be in your best interest if you want to excel at your business growth. In that case, consider a CRM for freelancers that has scheduling plus client management tools to breeze through workflows.