A refund policy template will help protect your business reputation and client relationships. Knowing how and when to implement the "painful" return policies could save your business later on. It goes without saying, but including a refund policy in your contract before you enter into an agreement with a client is a must for every small business. We know refunding a client isn't the best part of owning a business, but it's necessary due to unforeseen circumstances. As a freelancer, you won't be dealing with return shipping costs or a return shipping label. Your refund policy will look different than e-commerce stores and retail stores. This article will set you up with a free return policy template and answer any questions you might have about a policy for returns.
Why do I need a refund policy for digital products/services?
It's true – clients pay your bills, so it's your job to deliver high quality services to maintain customer loyalty. A business return policy for freelancers and small business owners is especially important. Consider these 3 reasons you should have a refund policy:
1. Keeps you covered
To keep things simple, a refund policy is about protecting your business, your client, and the trust in what you offer. Life happens: emergencies, problematic clients, and disagreements occur without warning. For example, if you're a wedding photographer that is required to be physically present for the job and you get the flu (knock on wood) on the wedding day, you would have to forfeit the project. In this instance, a partial or full refund may be issued for the inconvenience. You shouldn't have to worry about potential lawsuits if a frustrated customer files a complaint. You can simply point out the terms and conditions of their return policy, which should be displayed clearly in your contract.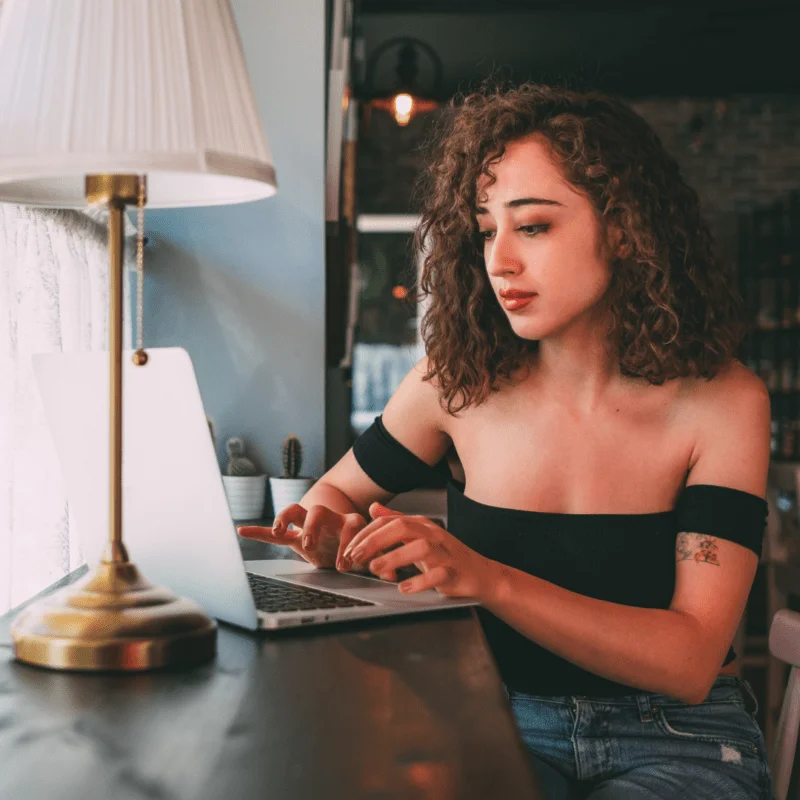 2. Protects Client Relationships
This brings us to the second reason you should have a refund policy: to build customer trust and protect client relationships. Customers are more likely to return if they have a positive buying experience from your business. A "no refund policy" may turn customers off and put customer loyalty at risk.
3. Builds buying confidence
If you offer high-ticket items, it's especially important your potential customers have confidence knowing they will receive exactly what they're paying for. By having a policy for returns, you are creating a positive customer experience and increasing buyer confidence.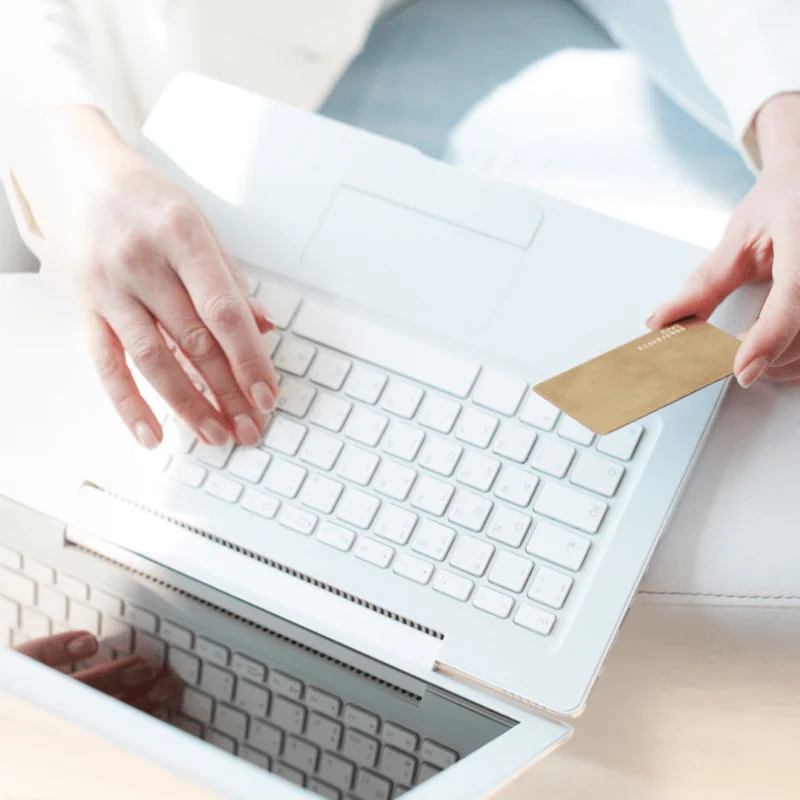 When to grant/refuse refunds
Granting a refund to any client under any circumstances is not recommended, as most refunds will be handled on a case-by-case basis.  We will discuss some examples of when to grant a refund, and when to reject a refund request. 
Grant refunds – Failure to deliver work
When you can't deliver the promised services in the contract, you may grant the refund. The client should never be made to pay for work that was not completed or delivered as agreed upon. Whether you have an unexpected illness or emergency, your client should not have to pay for the full service if you weren't able to deliver on your end of the agreement. 
Another instance to grant a refund is when it's ultimately is best for your business and the client. A dissatisfied customer may cause you more trouble than a refund. Think about it this way: reputation is a lot more valuable than money. You might save yourself some short-term financial loss by not refunding a service, but you'll lose hundreds or even thousands in potential opportunities due to a bad reputation. 
Refuse refunds – Client interference
On the other hand, there might be instances to refuse a refund like when the client interfered with the project. If the client fails to cooperate, show up for the project, or follow directions, you should not have to back back any funds received. Another instance to refuse the refund is if the client changed their mind.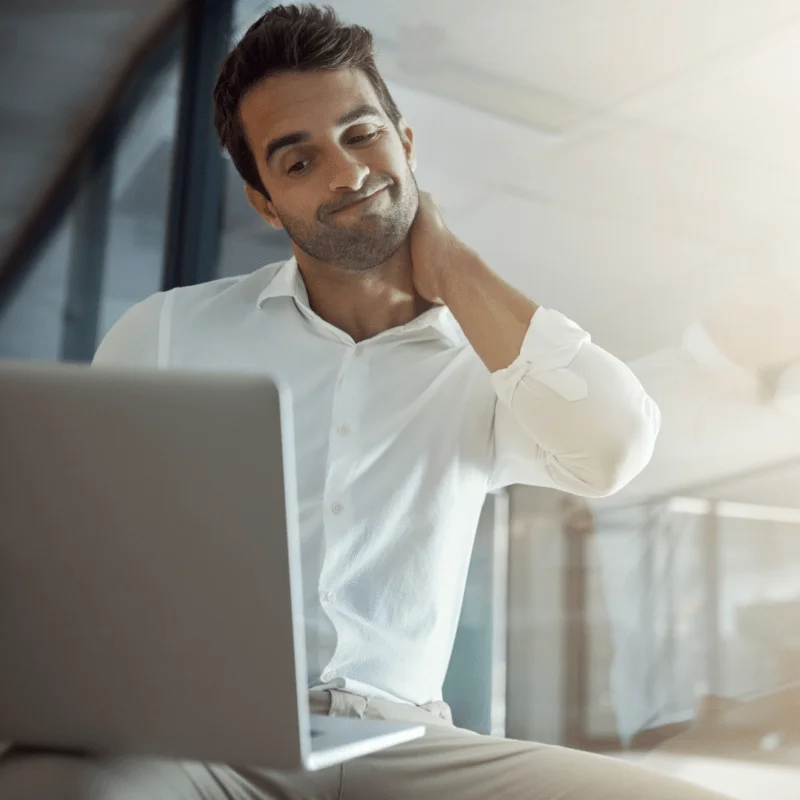 If the client suddenly changes their mind on the agreed-upon terms, it may be appropriate to refuse a refund. Always refer to your contract and the expectations outlined if issues like this arise. Having your contracts easily accessible for both you and the client is highly recommended, especially if the client has false expectations. You can use contract templates and store all your assets using Bloom.
The 4 elements of a refund policy
The first question you should ask is "what am I willing to offer?" Are you offering a full refund, partial refund, or credits to use on future services? The beauty of owning your own business is that the power of refunds is in your hands. The second element of a refund policy is deciding if any services are non-refundable (if any). For example, many freelancers choose a non-refundable deposit if the client changes the project date or cancels. Again, you must decide what is best for your business as a whole.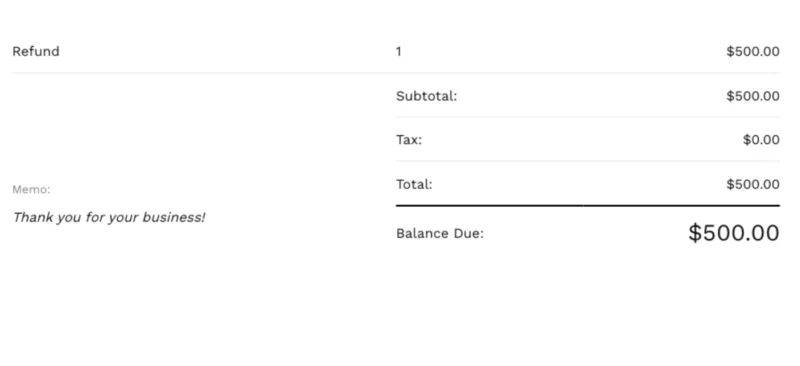 Deciding how many business days it will take to process the refund and how it will be deposited to the client is the third part of your policy. As a freelancer, chances are you won't be dealing with return labels and re-stocking fees; the factors that matter to you will be time, energy, and money. Don't have an invoicing and payment system set up? Read Invoicing for Freelancers in 2022: Best Software to Get Paid Fast to choose the best option for your business.
Lastly, do you want to include any other guidelines or rules in your returns policy? You may be in an industry that requires proof of purchase, return costs, a specific return window, or additional clauses. Your number one goal with the refund policy is to ensure satisfied customers and offer the best returns experience.
Keep your refund policy clear and straight to the point. As a freelancer, your return process looks different than online stores or other exchange policies. You should avoid adding unnecessary legal jargon that misleads your client. Again, we want to emphasize that refunds are not a one-size fits all in the freelance industry. As a business owner, the amount of the refund is based on your judgement and must be outlined in the contract.
Refund policy template suggestion
This is an example of a good refund policy template for freelancers.
Booking
Applies to all [sessions and/or services]; a non-fundable session retainer of [insert retainer] is required to book and hold the date for your session and serves as a cancelation fee. However, the fee can be credited towards a future [session and/or service] upon the [business owner's name] approval. All remaining balances are due at the time of the session.
Payment
All sessions and packages (plus taxes) can be paid via cash, check, Visa or MasterCard. If a client pays by check, the check must clear and any uncleared checks will have an additional charge of [insert additional charge] to cover bank fees.  
If client cancels
If for any reason the client cancels before the [project date], the photographer will keep the event retainer fee paid to hold the event date as a cancelation fee. Cancelation must be made in sent in writing, by mail or e-mail. However, if the client requires to change the [project date], I will do my best to accommodate the change and no fee will be charged as long as the new date is available and within five months of the original event date. 
If service is canceled by provider
If I cannot perform this contract for any reason beyond the control of the parties, or due to an illness or emergency, then I, [business owner name] shall return the retainer fee to the client within 7 days, but have no further liability with respect to the contract. 
This refund policy template is one of many you can use as inspiration as you set the boundaries for refunds in your business. You can customize this refund policy template and save it in the "contracts" tab in Bloom to use again.
Can I choose to have a "no refund policy?"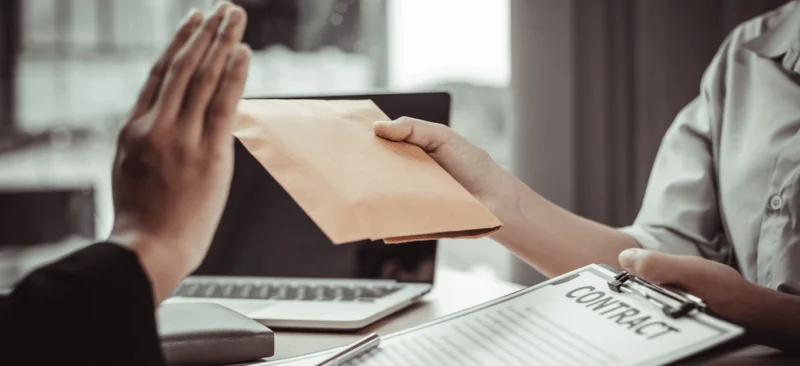 If you want to create the best customer experience, we strongly advise all freelancers and small business owners to include a refund policy for digital purchases, whether it's a partial refund or full refund, in their contract. You don't have to offer a generous return policy, but having a no refunds policy will likely cause issues including potentially losing a customer. You can write a fair return policy that satisfies both you and the client.
Returns and refund policy summary
The refund process for online purchases and services is something most freelancers experience at some point in their business journey. We understand that the return experience isn't the most exciting part of owning your own biz, but life happens. Remember, customer satisfaction should be at the forefront of your small business to gain more customers. When customers make purchase decisions, give them a boost of confidence in your online business by offering a staple return policy. After all, you want loyal customers to continue purchasing your services and establish trust with new customers.
Create and save your refund policy templates in Bloom. Try it now, it's free.
Disclaimer: The information in this blog is provided for general informational purposes only, and may not reflect the current law in your jurisdiction. Nothing in this blog should be construed as legal advice from Bloom, nor is it intended to be a substitute for legal counsel on any subject matter. The views and opinions in this blog are those of the author and do not necessarily represent official policy or position of the company or of their clients. No reader of this blog  should act or refrain from acting on the basis of any information included in this blog without seeking the appropriate legal or other professional advice on the particular facts and circumstances at issue from a lawyer licensed in the reader's state, country or other appropriate  jurisdiction.
No Refund Policies Template FAQs
How do I write a refund policy as a freelancer?
When drafting a refund policy as a freelancer, it's helpful to start with a template available on platforms like Google. This gives you a foundational style to work from. It's crucial to tailor the template to cater to your service style and what you're offering to clients.
Always ensure that your refund policies clearly specify the conditions under which refunds will be given. It's advisable to sign the policy with your client to make sure both parties are on the same page. If you're offering tools or digital products, make sure you clarify the return policies for them too. Finally, email your policy to clients and always keep a backed-up live version for reference.
What is the refund policy for small businesses?
For small businesses, especially those that sell products in the ecommerce space, refund policies are essential for maintaining good customer service. A robust refund policy supports customer trust and assures them that they're partnering with a reliable business.
It's recommended to search on Google for specific templates related to your industry, which can serve as a foundational style. Ecommerce platforms often provide tools and templates for crafting refund and return policies. Ensure your policy is prominently displayed on your website, and if you have a physical product, consider adding it to the product packaging or as an insert. Encourage consumers to email questions or consult social platforms for any clarifications.
How do you politely say no refunds, and what is a good return policy template?
Good customer service is pivotal, even when denying refunds. Use a style that's firm yet polite. You might say, "Thank you for choosing to partner with us. We truly value our consumers. However, as stated in our refund policies, which can be found both on our website and through a quick Google search, we do not offer refunds for this product/service. We ensure the quality and support that accompanies every product we sell. If you have any concerns, please email our customer service team or reach out on our social platforms. We're here to support and assist in any way we can."