We're excited to announce a brand new, a-la-carte pricing structure for Picr that you're going to crazy for!
After seeing the many different ways Picr is being implemented into photography businesses worldwide, we've re-developed our pricing structure from the ground up to accommodate the needs of the community.  
Now, only only pay for what you use on Picr.

---
This new pricing structure is broken down into the 4 core pieces of Picr: 
Lead Widget ($5) – Capture and nurture leads and live chat with website visitors, helping you get 3x-8x more leads per month
---
Project Manager ($10) – Create projects, collect payments, sign contracts, and organize your shoots, helping you stay sane and streamlined.
---
Website Builder ($5) – Build a high-converting website to display your images. Our website builder is research-backed, built to help you convert more website visitors by displaying images and information clearly and beautifully.
---
Image Delivery ($5) – Send images to your clients for proofing or delivery, helping you streamline the delivery process of your workflow.
---
How does the new pricing structure work? 
It's super easy: only pay for the parts of Picr you use. If you love our lead widget and project manager, but already have a website, then there's no need to pay for our website builder. Alternatively, if you have a project management system you love, but still need a better way to display your work and capture leads, you would only pay for the lead widget and website builder.
With this new pricing structure, we're able to serve you better and save you money!
But wait.. we have a crazy deal going until June 1st. All of Picr is only $5!
As we roll out this new pricing structure, we're offering Picr at an absolutely insane, no-brainer rate so you can try everything out. Until June 1st, subscribe to the Picr "Lead Widget" package, and you'll get EVERYTHING on Picr for FREE, including our Project Manager, Website Builder, and Image delivery.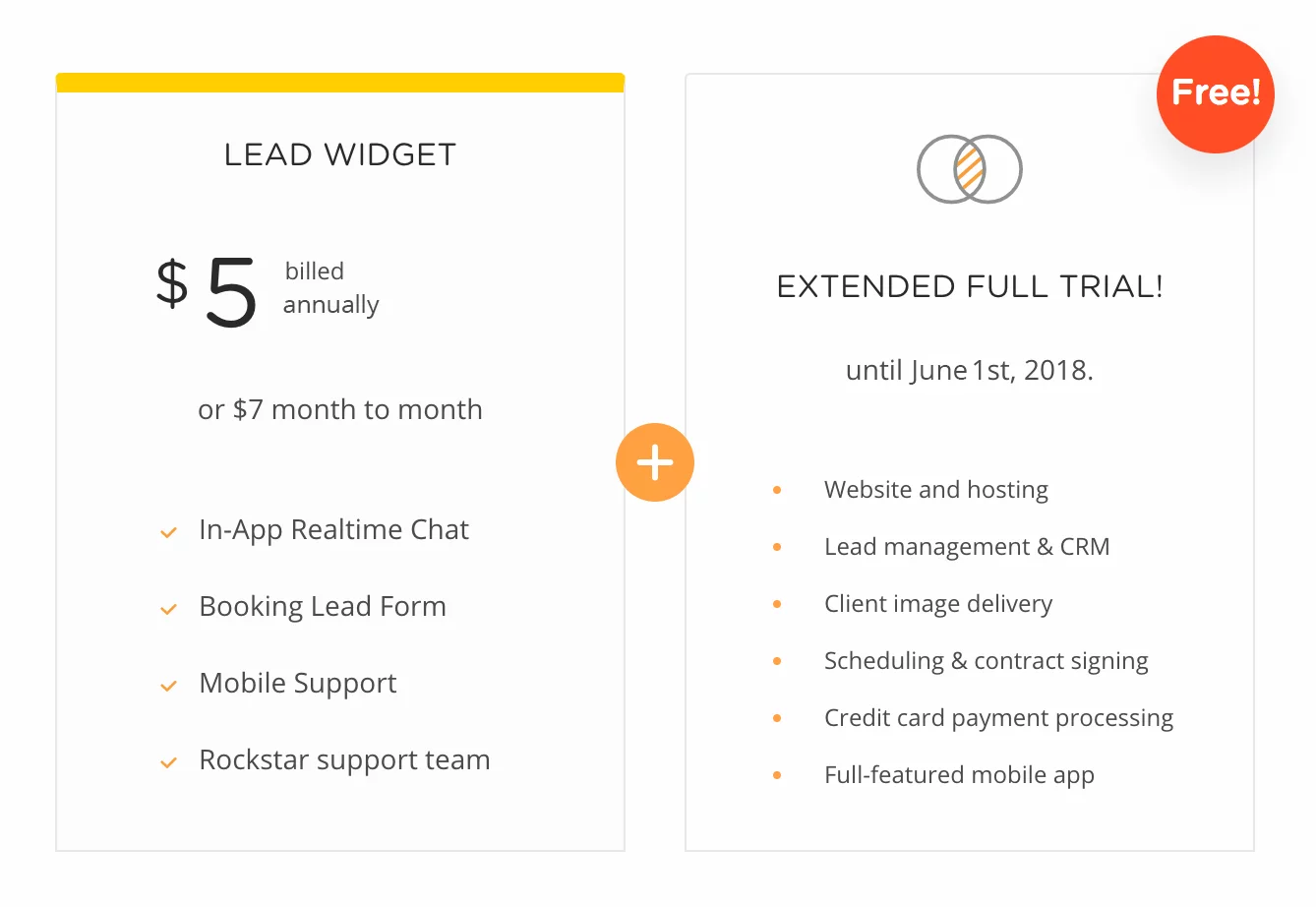 Starting June 1st, pick which parts of the platform you want to use and add them to your subscription. This gives you the next few months to take full advantage of the Picr platform while we implement this new, exciting pricing structure. 
 Have you subscribed yet? 
Just click here or click below, log in to your account, and you can subscribe to get this amazing deal.