In January of 2018, Picr is hosting the largest photography giveaway in the history of the photo industry. We have been working for weeks on this giveaway and have partnered with over 40 of the hottest brands to give you $25,000 worth of gifts.
Crazy, right?
Throughout the month of January, every day winners will be selected and announced at the end of every week. You can win anything from a Dji Mavic Pro, to a GoPro Hero 6, to a Mastin Labs preset bundle, an amazing tutorial from fStoppers and RGG, or even a Sony A7R III.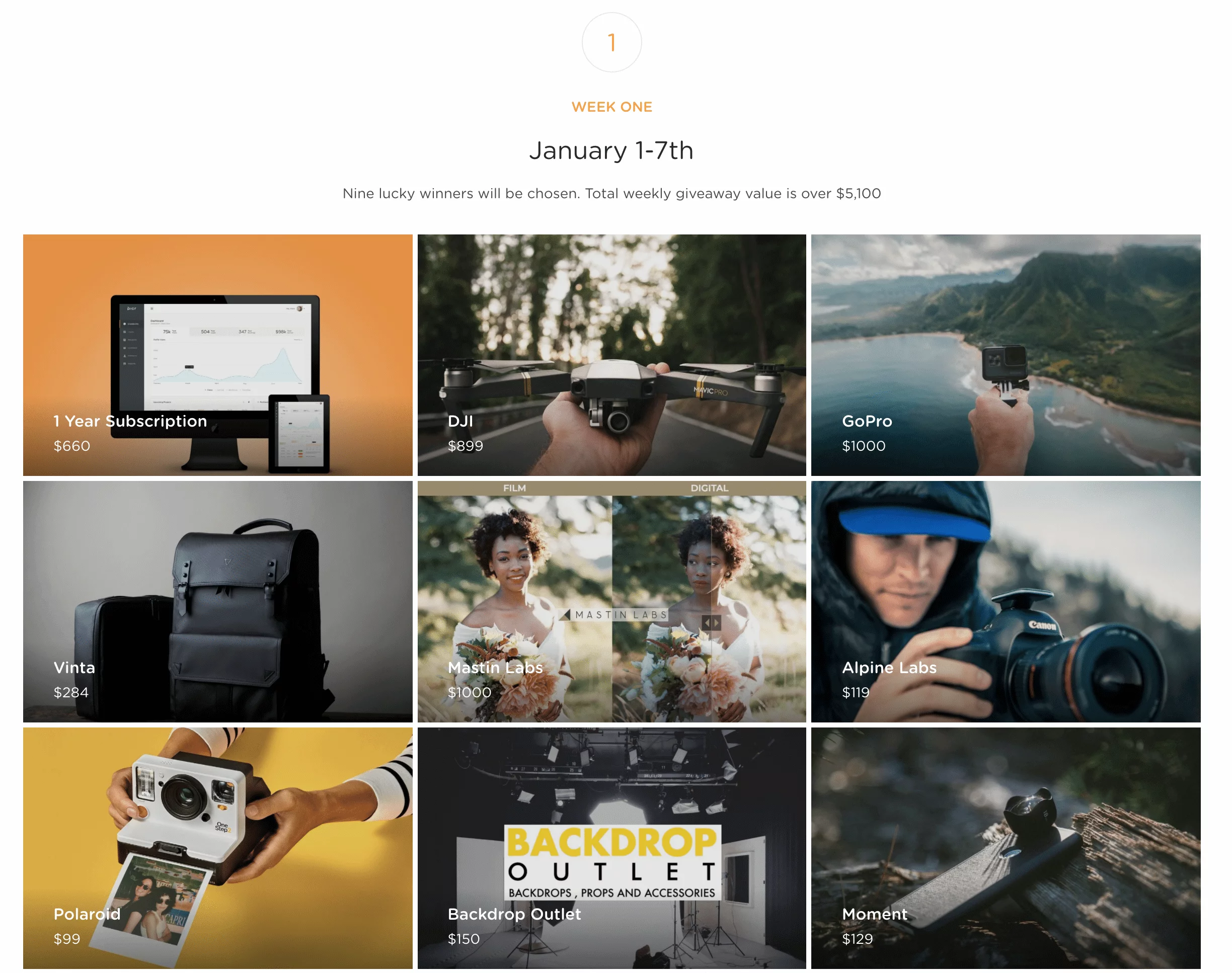 Enter into the giveaway anytime starting now through the end of January.
Be sure to parouse through the items. Our friends have some amazing products which will give you that competitive edge you've been looking for. How cool would it be to win something?! Your chances are relatively good considering that there will be over 40 winners.
But you can increase your chances of winning. Once you enter the giveaway, you'll be given a unique referal link, and for every person you invite to enter into the giveaway, you'll be given an additional entry. It's a no-brainer, and a total win-win. Your friends will thank you and you'll get additional entries.
Finally, you can earn an additional 5 entries by signing up for a Free 14 trial of Picr. Of course, if you're already a Picr user, or if you've already signed up for the trial, we'll automatically give you the 5 additional entries.
So, what do you say, let's go win something?
www.picr.com/giveaway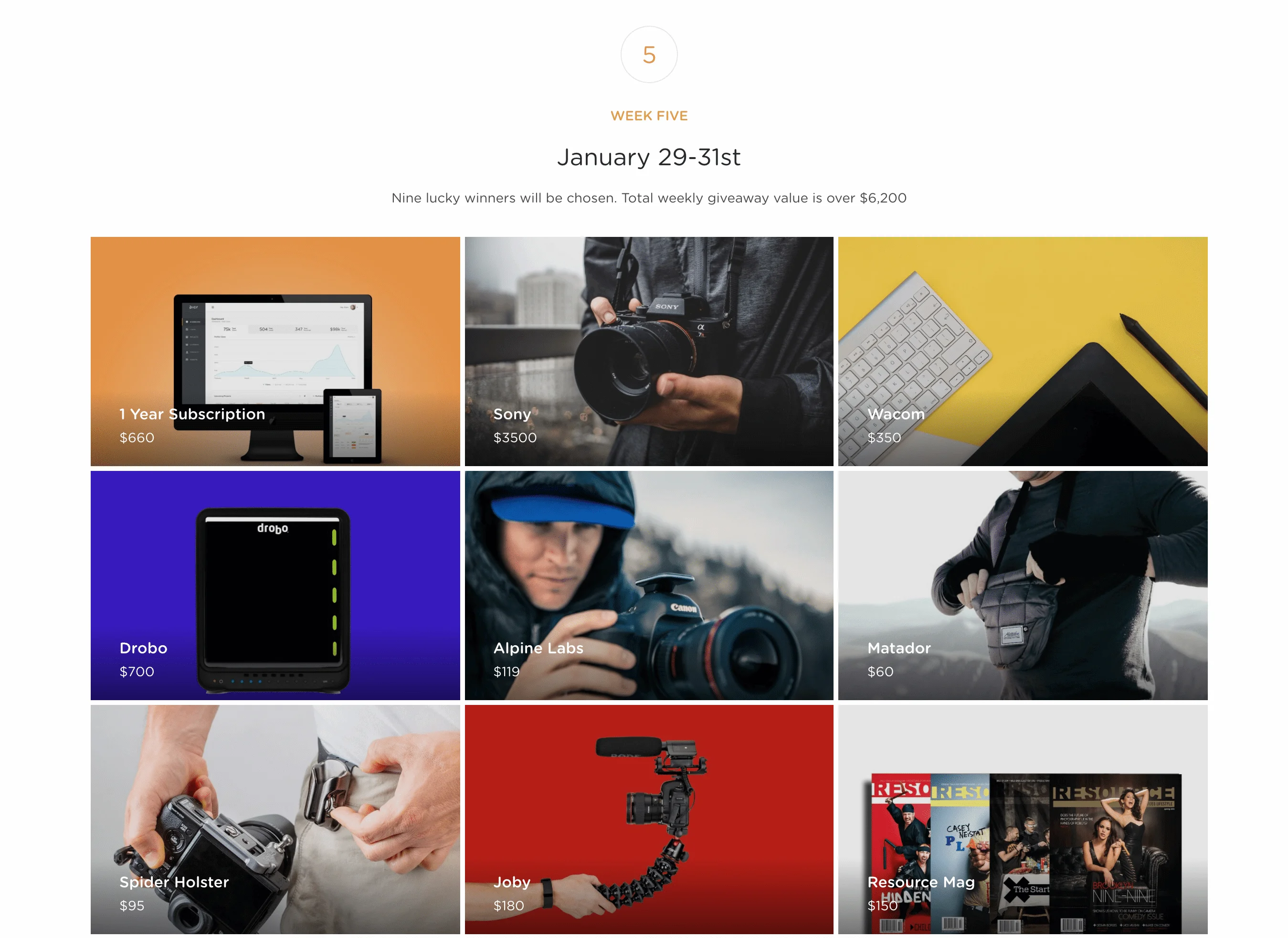 Curious, what's your favorite item in our giveaway?