How amazing would it feel to have access to expert advice from thousands of photographers that you could call on whenever you needed help with your photography business? When photography was my main line of work, this was something I consistently dreamed of: a no-shame, totally helpful, and incredibly supportive "mastermind group," where I could ask and receive answers to all the hard questions of growing my photo business. 
Knowing the importance of community for solo photographers, we made it our focus. Here's why: Picr is a cutting-edge platform that helps you manage, build, and grow your photography business. Our natural inclination was that a "mastermind group" of this type would fit perfectly alongside our product, and it helps us achieve our long-term goal of helping you grow your photography business. It's a win-win.
As photo creatives, our skills are best used when capturing and sharing moments that matter. That's why we got into photography in the first place, right? Sharing those beautiful moments is at the core of who we are, and will always be our biggest strength. Have you ever heard the phrase "Good marketing, bad photographer?" It's true – you can be a mediocre photographer, but if you have the business skills to back it up, you can grow a substantial business.
That's why we created our newest Facebook group, called "Picr: Grow Your Photo Business."
Our mission has always been to help photographers get more bookings and grow their businesses. We developed a community of thriving, goal-driven photographers who want to help one another by asking questions and giving feedback about the nature and workings of their business. If you've always wanted to be part of a group like this, then you've come to the right place.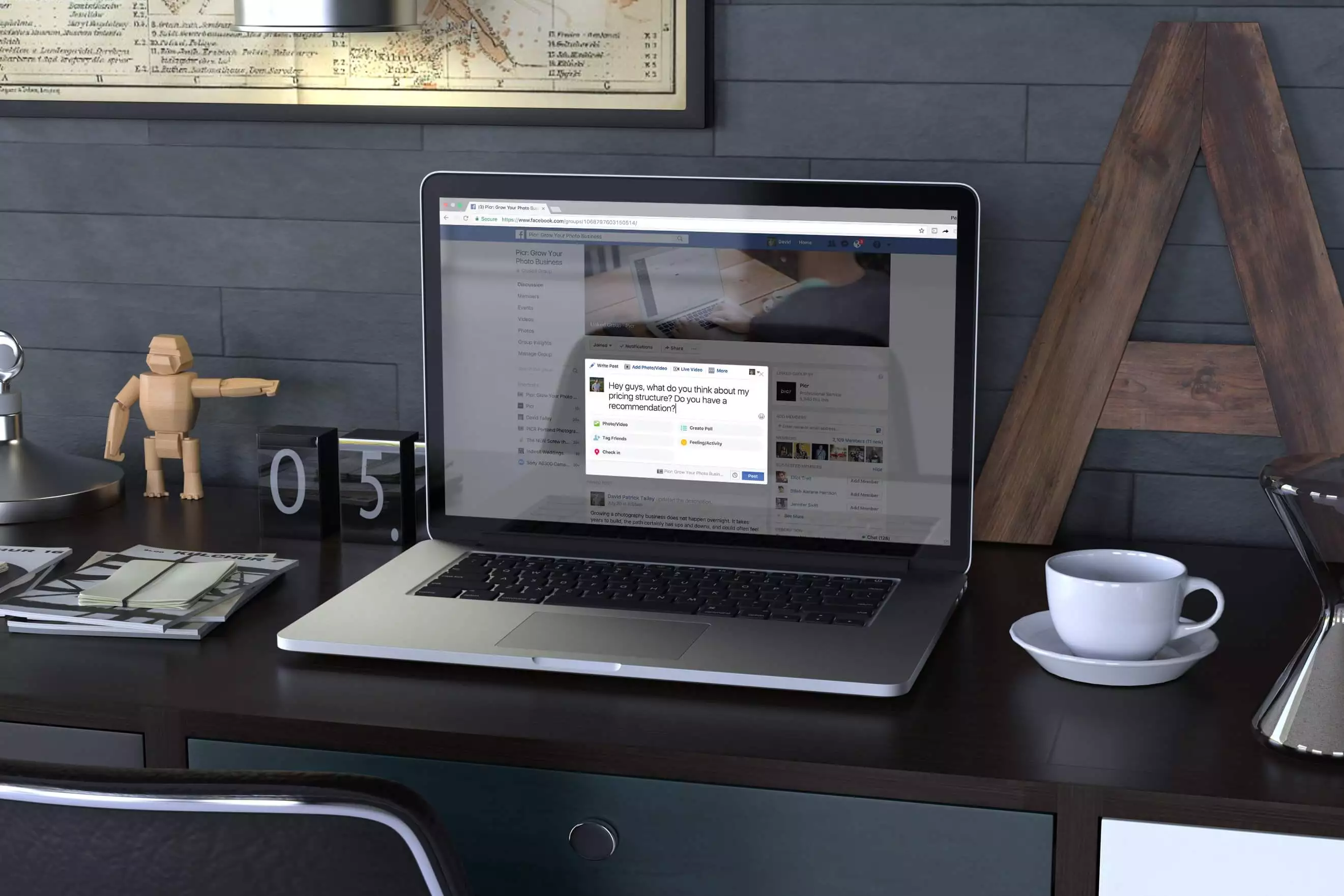 If want to join, all you have to do is head to this page, answer a couple questions, and agree to the group format. The group format is simple: In order to foster a community of business-building and encouragement, we ask that your posts fall under one of the following three categories:
#ASK, #APPLAUD, or #ENCOURAGE. 
#ASK: In the group, post questions related to your photo business at any time. Ask for feedback, ask for advice, and ask for resources or help in any way related to your photo business. Please refrain from posting photos and asking for feedback on them, and refrain from any gear-related posts if they do not relate directly to your business. 
#APPLAUD: Post any "win" you are celebrating in your photography business at any time (as long as you are not bragging) – such as client success stories, dream bookings, faster delivery times, validated marketing tactics, etc. Alternatively, highlight others in the group or outside the group who are simply nailing the photo business. 
#ENCOURAGE: Post tips, strategies, advice, anecdotes or resources which helped you in your photography journey and could help others.
When you join the group and are approved, we would love to meet you – just post a simple hello, tell us what you do, and even provide a link to your work or Picr site.
---
We want this group to be built by YOU. As we continue to build it, we want it to be a place where photographers can come to gain knowledge and grow their businesses together through vulnerability and honest, open feedback with one another. Many other groups already serve the function of offering constructive criticism and feedback on your imagery, but not many groups exist to help you build your photo business – a topic that is often danced around. 
We believe community is more important than competition, and the best growth happens when you are vulnerable and open to asking difficult questions that will help you move your business forward. As Steve Jobs once said:
"Great things in business are never done by one person. They're done by a team of people."
In that way, our new Facebook community can be thought of as your team: constantly sharpening one another so that we can grow our businesses together beyond what we ever imagined. It is your mastermind, your advice center, your community. It is a place to grow.
Our hope for you this group is to give you a place to 10X the growth of your photo business alongside other photographers. If you're ready to grow your photo business and you want to be part of the team, then join the Facebook group today. It's free.