Managing a client project from start to finish is like performing a show and hearing the satisfying applause of a job well done at the end. After providing your services and creating a professional invoice, you will need to send an invoice email to get paid and close the curtain of your project with confidence and professionalism.
This post will cover the benefits of using an invoice email template, time saving hacks, and marketing in your emails for optimum business growth.
Here's what this article covers:
1. Elements of an invoice email
When sending an invoice to clients via email, it's important to include all the details while maintaining a personable and professional tone. It's essential to have a clear email subject describing context of the invoice email so your client understands why you're contacting them and that it's time to pay for the service.
Email Subject Line Examples:
Invoice for [service] due on [date]
[Client first name], here if your project invoice
Next, the body of the email should be a simple message to your client thanking them for their time, a description of the work that has been completed for them, and sharing the invoice for the project. After including a descriptive subject line, a greeting, and a short message to your client, you'll want to attach the professional invoice. Here is an example of an invoice email that's straight to the point and professional.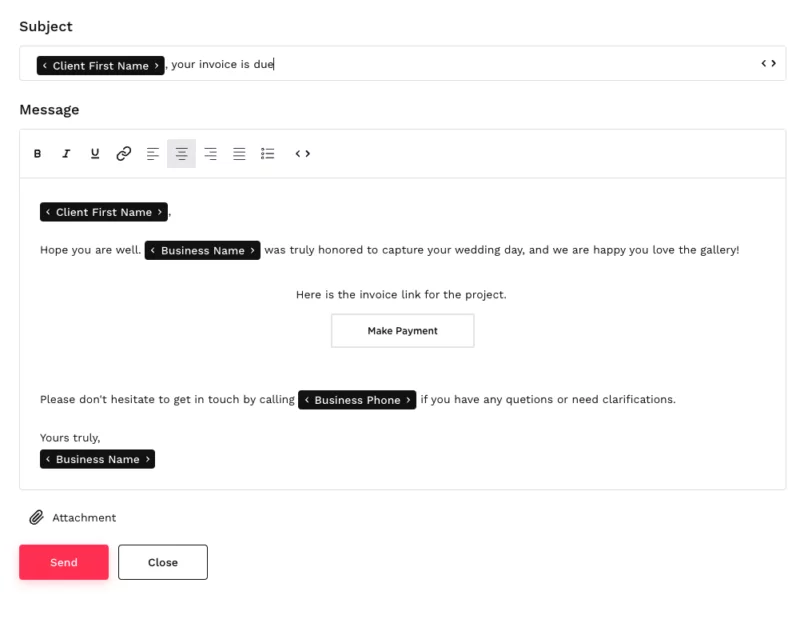 Just a reminder that an online invoice should contain a clear breakdown of each service, payment details, due date, and total amount so the customer can see what they're paying for. Most importantly, a digital invoice will have convenient online payment methods for a secure checkout.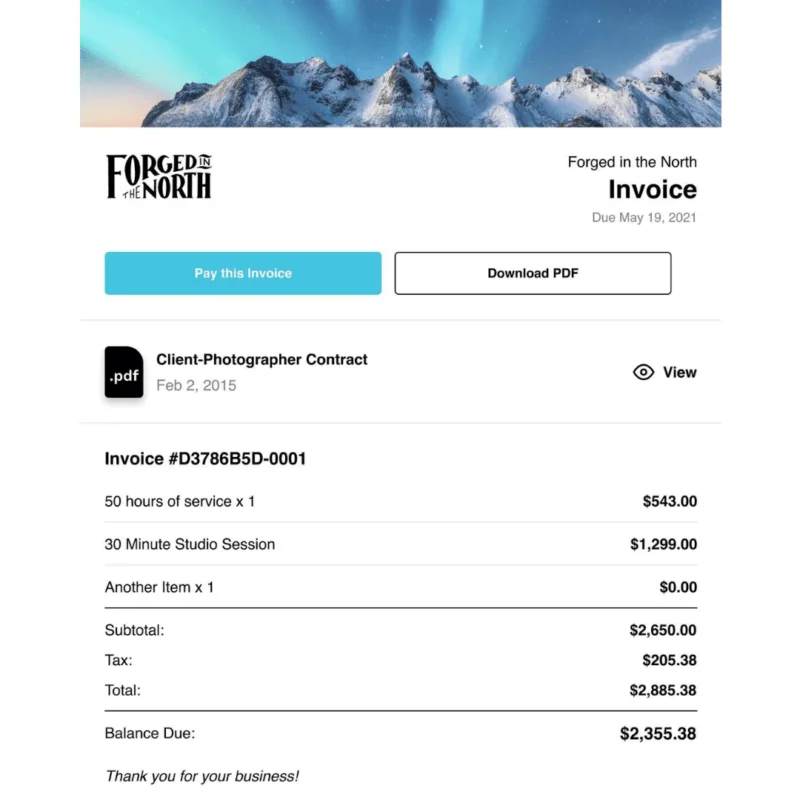 2. Benefits of invoice templates
The first benefit of using invoicing templates is saving time. Writing an email invoice doesn't have to be a tedious task when you can streamline this time-consuming process by using an invoice template. Instead of writing an email from scratch every time you send invoice via email, just use a template with custom variables and rules.
Providing a consistent experience for clients is another benefit of using invoice templates. As a business owner, you may have to send hundreds of invoice emails. With a consistent template, your clients will know what to expect every time they are billed, and you will never miss a detail.
Whether you're just getting started in your freelance business have been a business owner for years, you know how important it is to be paid on time for your work. By using a business CRM like Bloom, you're able to save all of your email templates in one place where you manage all of your clients and projects.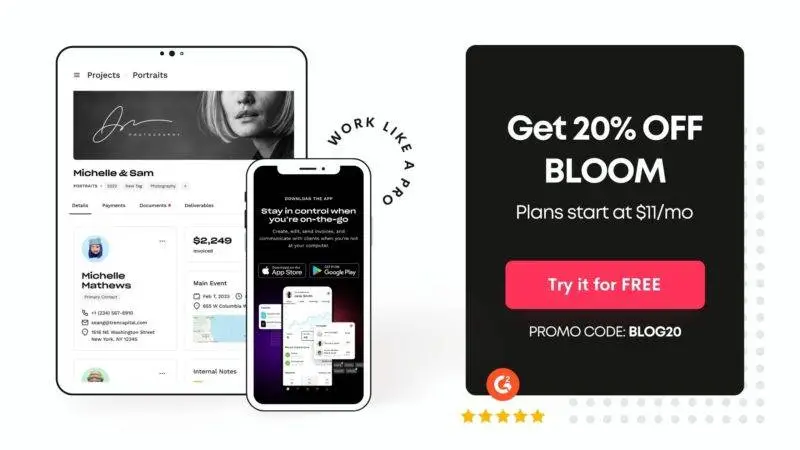 This is a fast and secure way to receive payment versus manually creating invoices and typing out an email for every client. If a client has a late payment, you can easily send a follow-up email with the same format. The original invoice will always be there if you need to remind the client to pay.
3. How to use an email invoice template
The perfect template does actually exist. You can use pre-made templates or customize your own to fit your tone. All you need to do is enter the client's email address, attach the invoice link, and proofread the email before sending. Unless you have a very close relationship with the client and believe it is appropriate, there's no need to include superfluous information or discussion.
This is an example of a pre-made invoice template with a short message of the important details a client needs to know.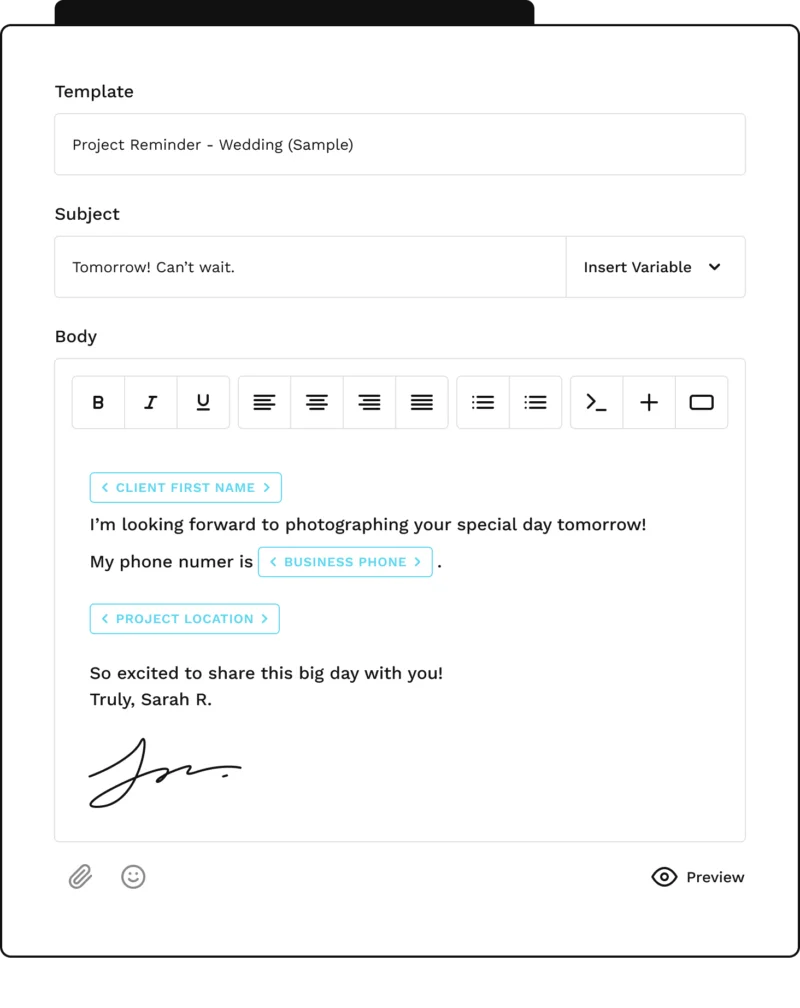 As already mentioned, you can create your own email templates to reflect your tone and include information that doesn't change. Give your email template a title, and a subject line. When creating templates, you can add variables to your subject line or email message: such as the client's name, email address, or balance due. Here's a quick tutorial of how to create a custom invoice template.
Try Bloom for free to create personalized email templates, send unlimited emails, and automate emails.
4. Reminding clients of past due invoice
Whether you are just starting your creative business or have been consistent for years, you understand how essential it is to be compensated for your services. In fact, "85% percent of freelancers would pick up even more work if they were paid faster, but only 17% of companies reported having the infrastructure necessary to enable such transactions" (Source). Late payments can strain your income as a freelancer or business owner. Good thing you can use a pre-made overdue invoice email template as a friendly reminder for the client to take care of the unpaid invoices.
5. Scheduling emails with invoicing software
To make your invoicing process even easier, you can auto schedule emails and payment reminders. Select project triggers and rules to ensure that each client receives invoices and payment reminders on time.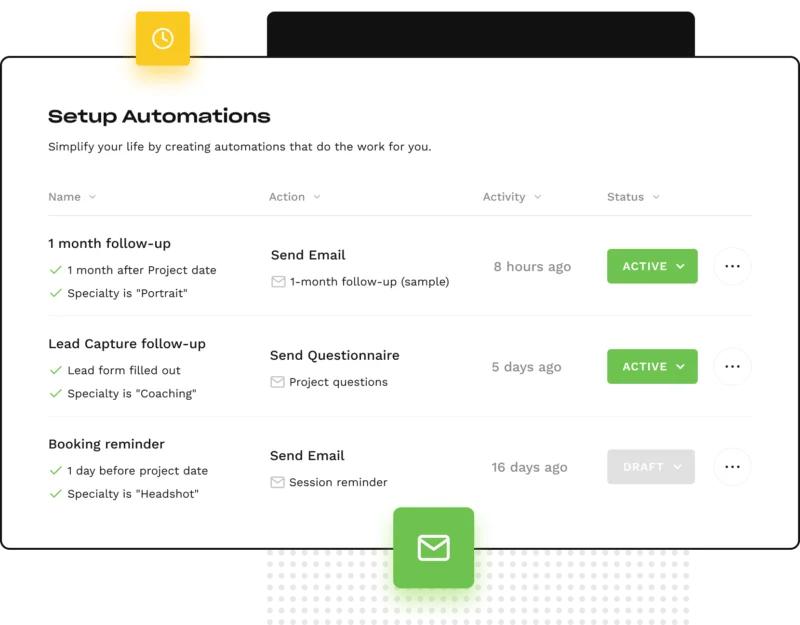 Enjoy peace of mind knowing that billing notification emails are being sent while you're away from your phone or computer.
6. Pro invoice email tips
There are several ways to attract potential customers' attention to your business. Your invoice emails, like any other type of email, are an opportunity to reach out to them. These three pro tips will take your invoice emails to the next level.
Brand awareness: a visual representation of your brand is so key to standing out, and adding a logo to your invoice emphasizes that you have a polished and professional brand. When recommending your work to friends and family, it will be easier to recognize your business among the others.
Requesting testimonials: Sending a request for a testimonial at the end of your invoice email is a subtle marketing technique that convinces clients to leave a review without a second thought.
Reminders: When invoicing a client, you know that they are aware of the service/product that you are billing them for. However, they may not know about your upcoming promotions, social media accounts, or referral incentives.
Here is an ideal example of an invoicing email template that subtly asks for a testimonial while offering a future discount.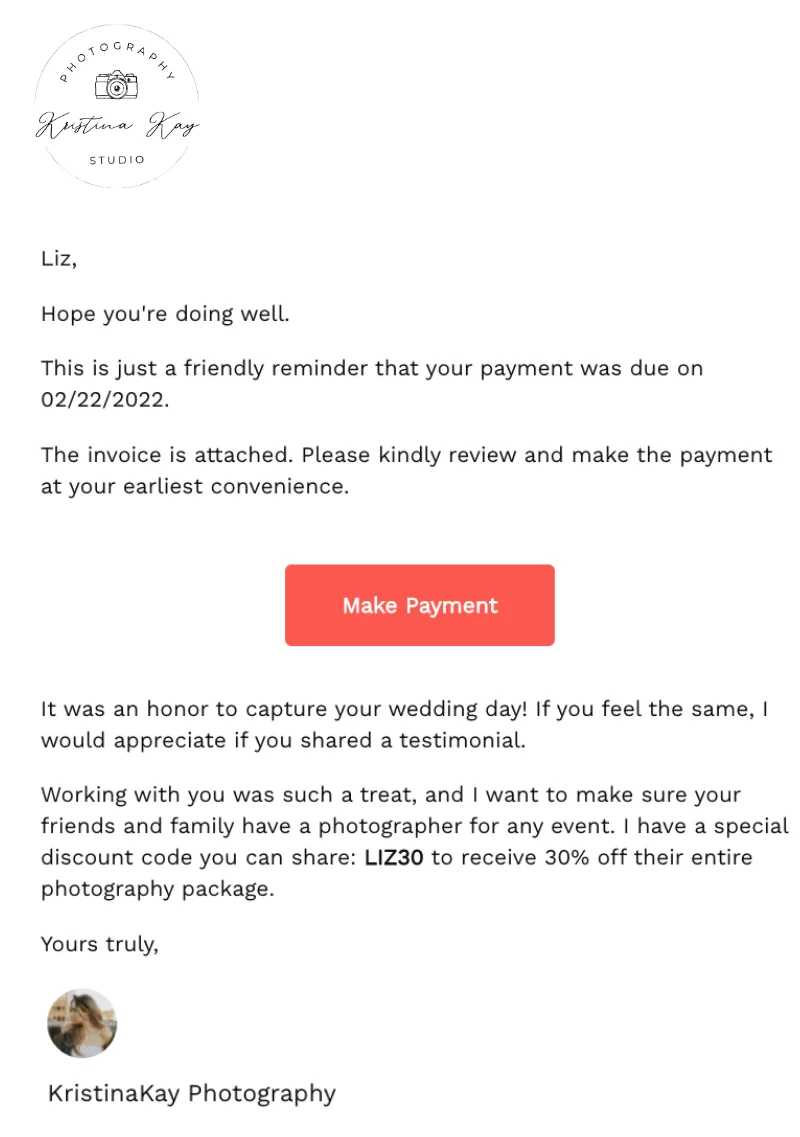 Improving your invoicing experience will help you get paid faster and nurture great client relationships.
Learn more about how Bloom can help you manage your business!