It is hard to imagine photographer, teacher, and Blue Moon Camera extraordinaire Zeb Andrews as lacking artistic qualities and creativity. Yet, that is how Zeb viewed himself many years ago, a history major, and someone oriented towards the math and sciences. However, in one moment that all changed. While out hiking in the Columbia River Gorge in Oregon, he borrowed his girlfriend and future wife's camera and as he pressed the shutter something just clicked for him.  Zeb realized he was reluctant to return the Pentax K1000 35mm and that he had found joy while photographing that day.
That feeling he had while photographing Multnomah Falls wasn't fleeting and he explained that he has the type of personality and inclination to throw himself into what he is interested in. Zeb Andrews isn't the sort of individual to have several different hobbies and thus fully immersed himself into photography.
It was soon after that moment in the Columbia Gorge that he walked by a new camera store in the St. John's neighborhood of Portland, Oregon where he lived. He wandered in, purchased his first 35mm film camera, and was as he says, "off to the races."
Transitions
Blue Moon Camera, the camera store that Zeb purchased his 35mm camera from, became more than a place he ventured into one day. During this time in his life, Zeb was in a transitional period. He was about to graduate school and become a history teacher. He views it as a "fork in the path" and debated whether to pursue teaching or to gain experience as a photographer. He had been volunteering at Blue Moon and when offered a position he made the decision to explore photography.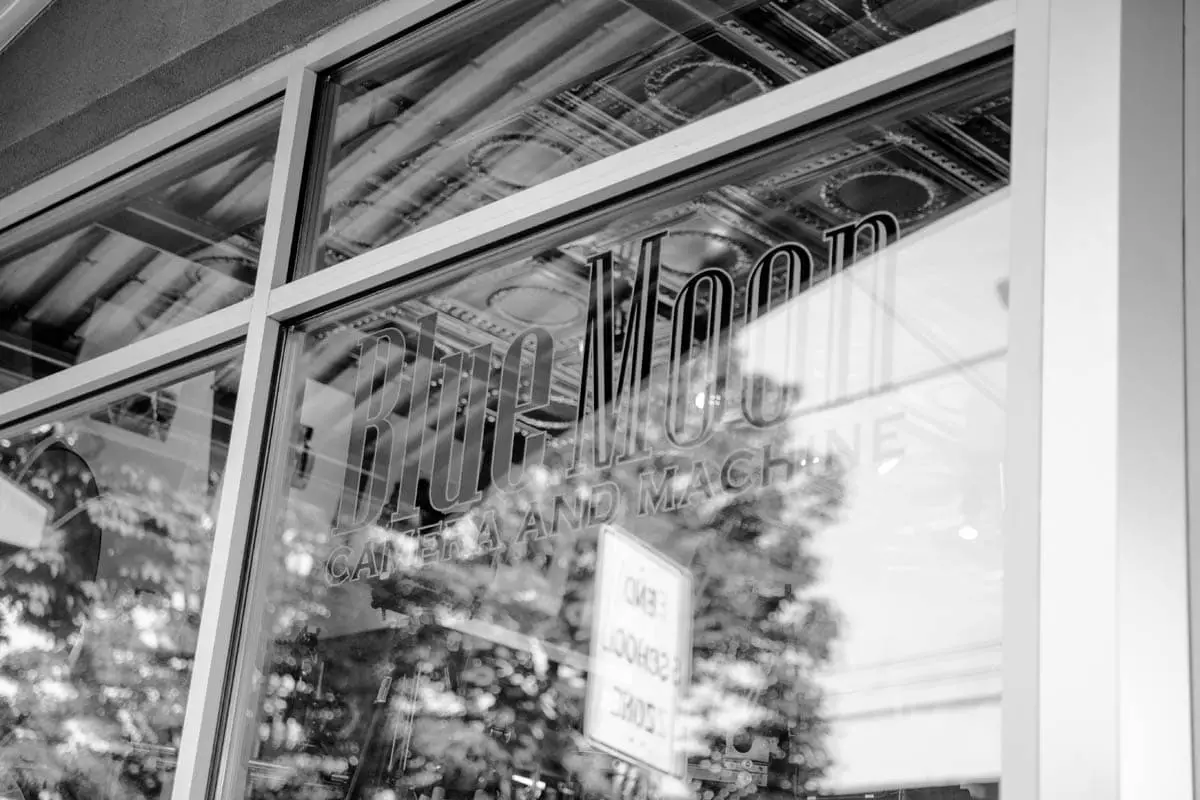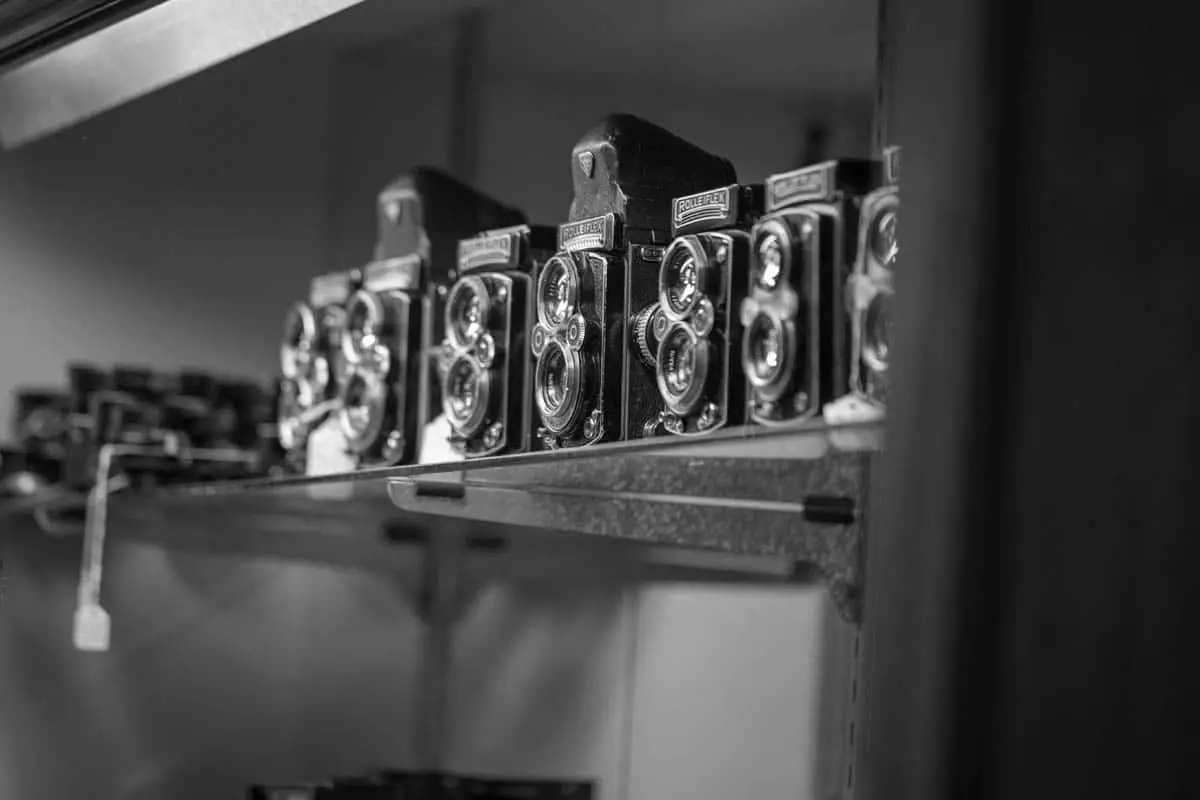 A camera for every occasion
Some photographers have multiple lenses that they use interchangeably as dictated by the scene they are shooting. Zeb, however, often chooses a different camera instead of a different lens. He knows the qualities and limitations of each and thinks about this when photographing.
Zeb creates images with everything from his Pinhole camera and iPhone to his Fuji G617. He has taken his Holga along with his Canon DSLR to shoot a wedding and always has in his possession his Hasselblad.
He likes taking photos with his phone and asserts that it makes good images. It is a point many photographers would agree with. Most of us have our phones on us all the time and an image made with your phone is always going to be better than no image at all.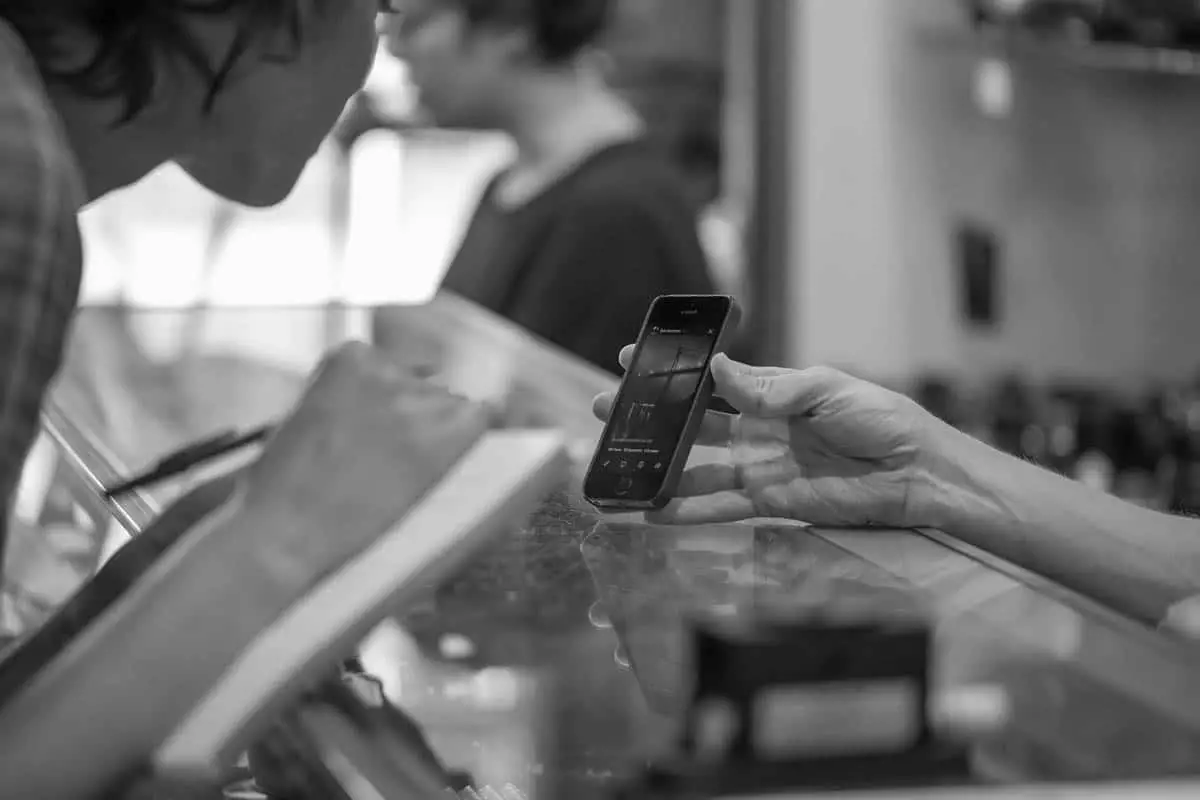 Teaching the craft
The Newspace Center for Photography also located in Portland, Oregon has had a close connection with Blue Moon Camera since it opened its doors. It was through this relationship that Zeb found himself teaching various classes and workshops at Newspace. While balancing his work as a photographer, working at Blue Moon, and teaching can be a challenge, Zeb gets joy from all three.
The students at Newspace are often excited and eager to learn. They are invested and new to the world of photography. Their enthusiasm for the craft is infectious and Zeb gets as much from it as he gives. Zeb appreciates the different formats he teaches and in particular loves teaching the Fundamentals of Photography 1 class at Newspace. The class meets over several weeks and Zeb enjoys both seeing his students skills develop and building lasting relationships with them.
A photogenic bridge indeed
Zeb's photographs of the St. John's bridge have been shown in galleries, printed in dedicated photography books, and been the subject of his interviews. Zeb describes not really 'seeing' the bridge until he began his journey into photography. He lived in the St. John's neighborhood for a year before he started photographing and hadn't noticed the bridge or thought about it in any meaningful way.
As Zeb practiced and pursued photography he found himself with an interesting subject in his own backyard. To say the St. John's bridge is photogenic is an understatement. The bridge is the tallest in Portland and the only suspension bridge in the Willamette Valley. Beyond this, the gothic style bridge with the beautiful scenery of Pacific Northwest in the background affords many photographic opportunities. Zeb's perspective on his prolific photographs of the bridge is that one doesn't always have to travel to compose an amazing image. You simply have to work through the "simple and obvious images to capture something more ephemeral and intimate."
Of the series on the bridge, he shared two images that are favorites. These photographs don't necessarily stand out to him because of the image itself but because of the experience he had in taking these particular photographs.
The image Study 3 was taken during a rare snow storm in Portland that had essentially shut down the city. It was quiet and still and whereas it had taken a friend of his 4 hours to make their way home in the weather, Zeb had been able to walk home within a few minutes. He made his way over to Cathedral Park and felt very fortunate and thankful as he captured the bridge in the midst of a winter storm.
The photograph Electrical Storm was captured on a night that Zeb had been up late working. From his home, he heard what might be thunder and looked outside. Sure enough, there was a lightning and thunderstorm. It was past two in the morning, but Zeb had longed to photograph the bridge under such conditions. He had a quick debate with himself and the photographer part of his personality prevailed. He found a spot, set his timer for 30 seconds and as his camera made the exposure and flash of lightning entered the scene.
For Zeb, the bridge is how he pushes himself to work harder and works off of the assumption that he is "always missing something." There is some perspective, some angle, some technique that hasn't yet been explored. There is another photographer that will see something different. This idea keeps Zeb motivated to try new things versus simply "packing up and going home."
The niche of film
'Film is not dead' is a common refrain among those that love film. Film is not dead per se, but it would be fair to call it a niche. Blue Moon Camera is one of the few places that develops film and sells exclusively film cameras. It is working in this environment and his love of his Hasselblad that influence Zeb to shoot about 80% of his work with film and the other 20% digital. For Zeb, it is not a debate of film over digital but thinking about what each can do. For instance, at a recent wedding he photographed he took 4 rolls of film compared to the 400 digital images he took with his Canon DSLR.

And parting advice
"Do photography in a way you enjoy doing it. You get good when you are fueled by passion, not by buying equipment, and not by reading books. You'll photograph often and for as long as you can when you are driven by the enjoyment of what you are doing. The results will come in their own time." As a teacher Zeb has much to offer anyone interested in photography. Zeb thinks of photography as being something you could never learn everything about. Photography allows the world to become opened up and gives the photographer the opportunity to see the endless possibilities there are to create.
Learn more about Zeb Andrews:
www.zebandrewsphotography.com
www.bluemooncamera.com
www.newspacephoto.org
Learn more about Bloom!
Visit our site here for more info!