Conner had a vision. He wanted to create an image that evoked courage and risk and could think of no one better to do it with than a friend. The image below is special to him and he loves both the photograph and the story behind it. Conner and his friend found a spot at a lake in the Pacific Northwest and timed the photograph so that the subject would literally be on fire as the photo was taken.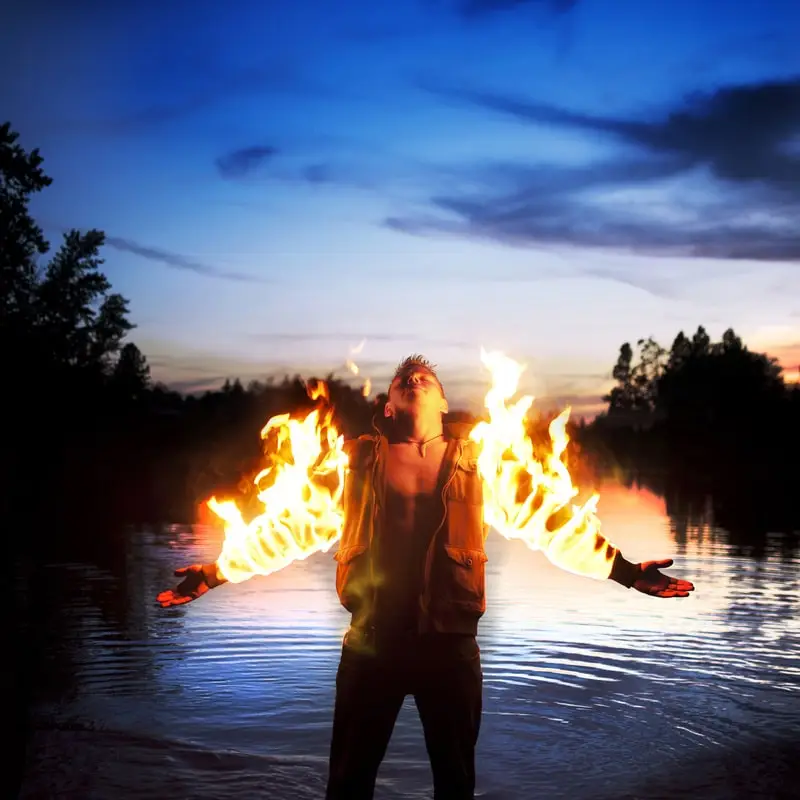 The Beginning
And Conner is a brave soul. He got his start into photography when a friend asked him to photograph his wedding in exchange for a camera. Conner agreed even though this would be the first wedding he had ever photographed. At that wedding he became lost in the moment and loved how he was able to combine his creative spirit with people interaction. Conner sees himself as a storyteller and he does this best by having a connection with his subjects.
The Story Behind The Story
"I want to know someone. I want to tell their story. I just want to capture that," Conner said. And indeed each image in Conner's on-going series Day Dreams conveys a story. There is artistic intention behind his process. Conner describes the inspiration for the series and how it began. At the time, he had met and become really good friends with a traveling musician. This free spirit was hopping trains across the US and stopped in Spokane and Conner wanted to convey this man's interesting life through photography.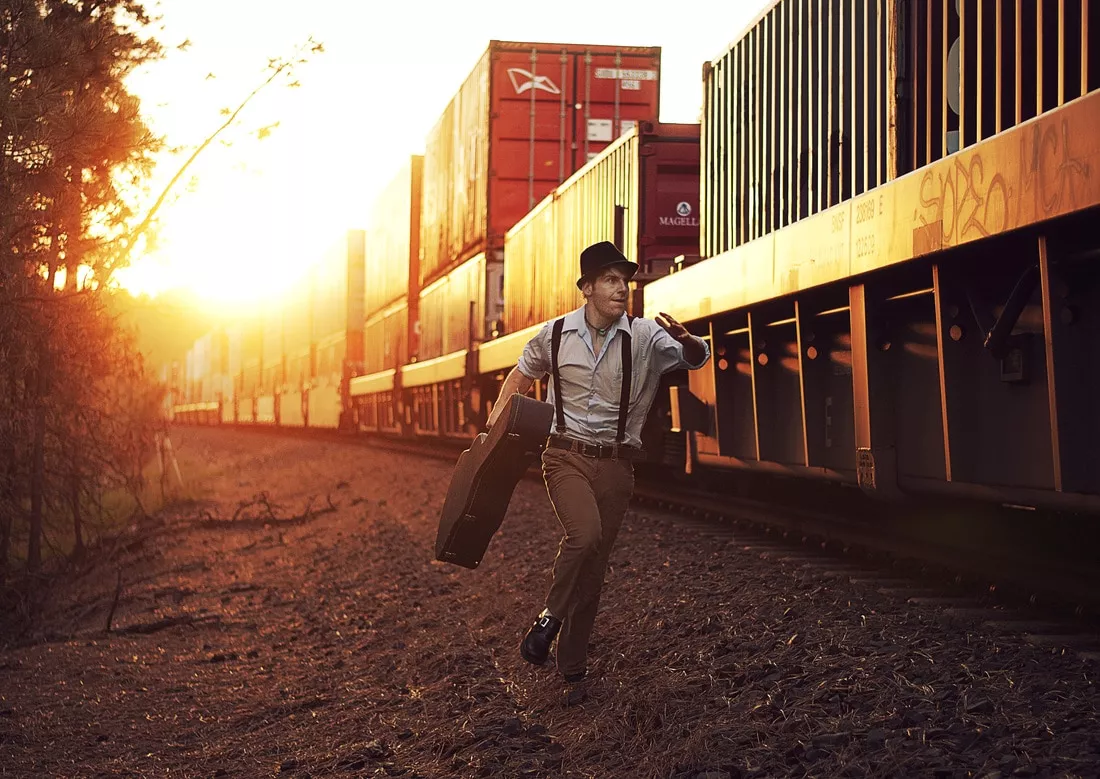 "I want to capture someone as a way of creating something," shares Conner. The photographer sees his approach to photography not as simply capturing the story but as showing a reflection of himself and his humanity in his subjects. One of his first photo shoots was of a friend who was going through a difficult emotional time. While he was photographing her it began to pour down rain, and on the streets of downtown Spokane the woman's raw emotion was revealed. Conner believes the photo shows how she left something behind and because of that it is one of his favorite images.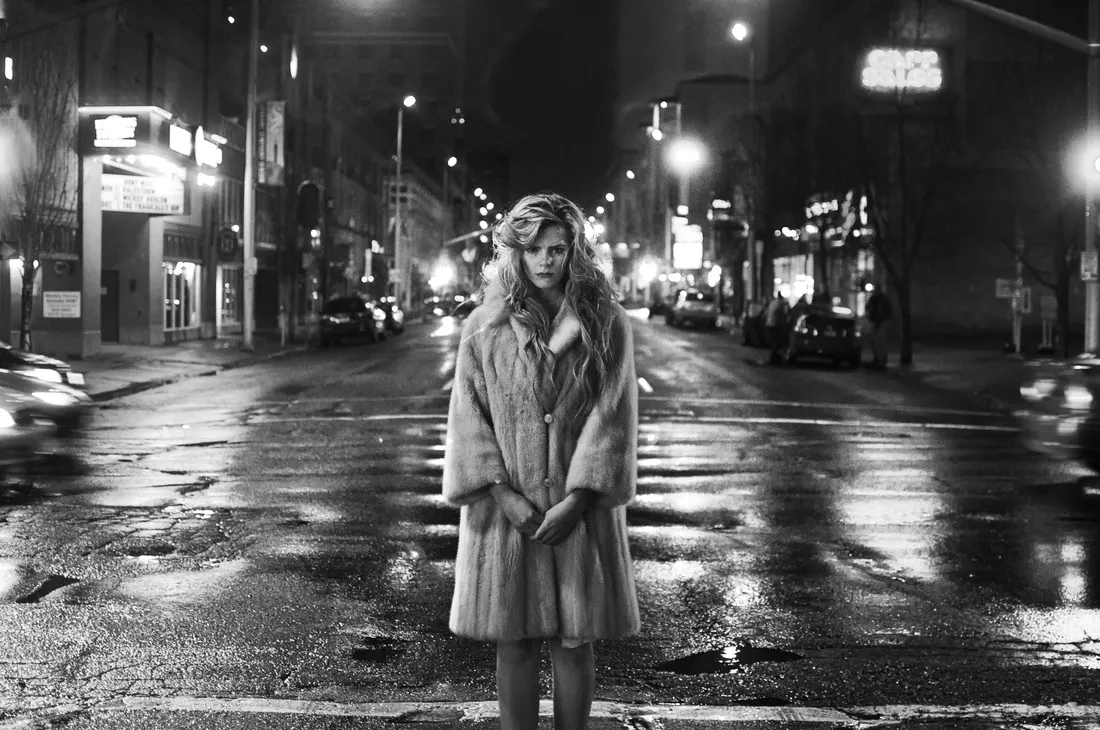 Ideas and Concepts
Conner describes himself a conceptual photographer. He realizes this is a broad description, but it accurately depicts what he does as a photographer.  This style extends to all of his specialties – whether it is a wedding or a personal project. He shares that although living in the PNW weddings tend to have a similar vibe his goal is to capture what is unique and different. He wants every wedding he photographs to be a little different and not be too similar. He wants each portrait to suggest something unique. This is how he defines his style as an artist.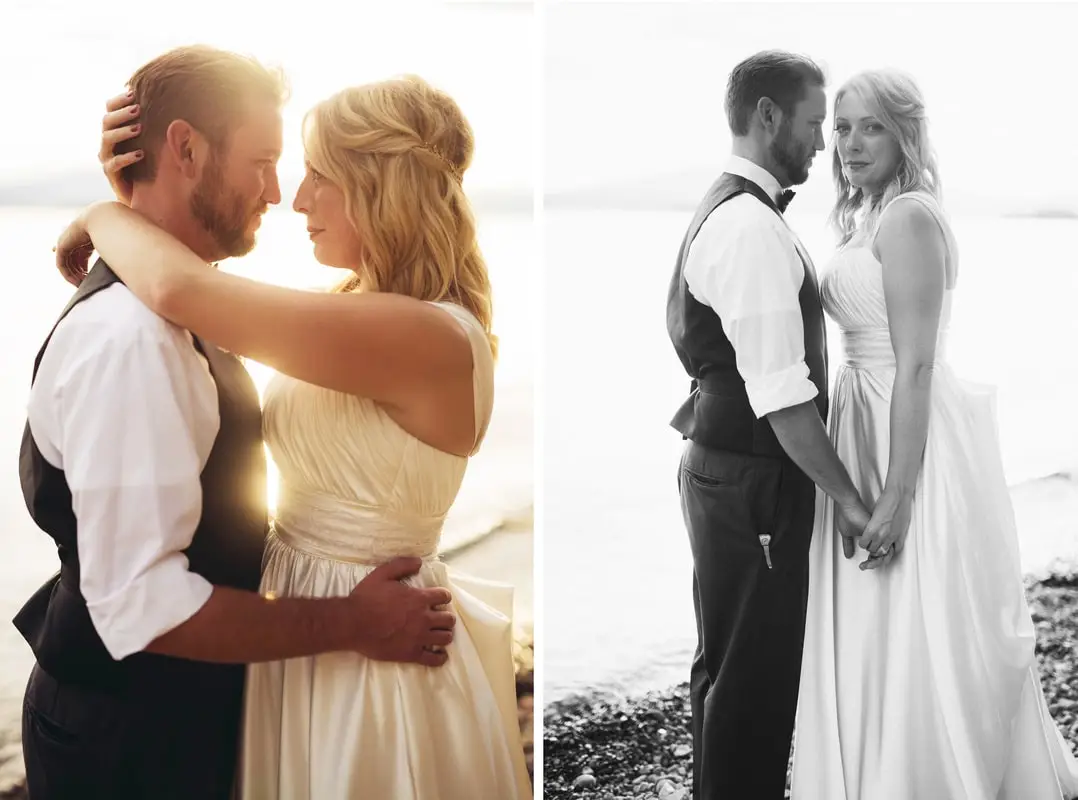 Philosophy
Conner describes himself as a full-time photographer and balances editorial, portrait, and wedding photography. Conner believes as a photographer it is his privilege to be able to photograph his subjects. He does not subscribe to the notion that he is doing his clients a favor by being their photographer. Conner views himself as more than a photographer for his clients. He connects with his clients and often times develops lasting relationships. "I love making these connections with people. It's more of the connection and creating a story behind them. Any photo I can tell you the subject's life story. How I met them, how they were referred to me, and what they are up to now. This is true for my brides and grooms too. I want to be best friends with them," he said.
The Life of a Photographer
Conner loves his profession and he enjoys most the privilege of being part of someone's important moments. He thinks it is so cool that he gets to be part of other people's lives and capture what is important to them. Every profession has its challenges and as a photographer Conner is constantly working. He appreciates having the work but spends a lot of his free time in post. He is particular about his work and takes a lot of care in processing the images he will share with his clients. One of the challenges he faces is having time to have more of a life outside of his professional life. 
Gear
Conner is loyal to his gear and says he "loves loves loves" his lenses. His primary shooter is a Nikon D600 on which he always has his 50mm Sigma Art lens attached. He also carries a Nikon D610 with a 24mm Sigma Art lens.
Future
Conner plans to continue with his daydream series. He also enjoys his event and portrait photography and has a goal to travel across the US capturing weddings. He looks forward to doing more editorial and personal projects.
Conner is based in the PNW and more of his work can be found at connerallen.22slides.com.
Try Bloom for free today!
Tell us how you would describe your approach to photography. What do you think of conceptual photography? Respond below!