There is certainly a growing hype around Picr and the possibilities outlined on the company homepage. But is it too good to be true? Or will Picr be another product flop? Another over-hyped sensation which fails to deliver on the Everest promises and sales pitches?
We are certainly no strangers to this and admit that we've had our own moments of guilt in the past several years. So we want to be very clear about what Picr will/will not do, who it's for, and what you can expect in the future. Please take a moment to read this blog, especially if you've signed up to be a Beta user. 
Picr is a Beta product.
We don't want to assume that everyone is familiar with the implications of being a Beta user. One must treat Beta products differently from fully-launched products because, by definition, they are early stage products which are not ready for mass scaling. 
A Beta product is in a validation phase, as central features are being developed and pest control is running around chasing bugs. Invariably, the experience will not be perfect; there will be kinks and missing features. As we have written before, using a Beta product is not for everyone. 
Beta products are for early adopters, those individuals who are technology enthusiasts, the dreamers, and risk-takers, who are willing to gladly undergo inconveniences to experience and be a part of something new and revolutionary. 
If you are an individual who is easily upset by product blemishes or functional mishaps, then you might have a difficult time with Picr Beta. Even though we are daily identifying ways to make Picr more intuitive, we're sure you'll run into unpolished situations.
A good Beta product has a clear product roadmap.
A good product roadmap requires a clear user experience hierarchy. For a product interface to be clean, beautiful, and intuitive, it must be built with a clear understanding of which functions are primary and which are secondary. This means we cannot simply patch features together. Picr is intentionally slim in certain areas and rich in others; we have a clear roadmap for each feature.
If we use the analogy of building a house, the foundation is the fundamental technology which powers the product. And as we have written before, the foundation of Picr is cutting-edge. The way Picr is built ensures a stable and scalable environment. Resting on the foundation is the frame of the building which is the fundamental product strategy. The frame accounts for the central tasks the product is meant to solve. Only when this is clearly defined, can one add windows, roof, sheetrock, appliances, etc. A clear product strategy ensures that the central functions are easy to use and the interface maintains clarity.
Think of Picr as a beautiful house which has a solid foundation, a revolutionary frame, and now we are working on adding the remaining elements to make the experience pleasant. Beta is about vision and execution, and if that's what you're looking for, then you won't be disappointed.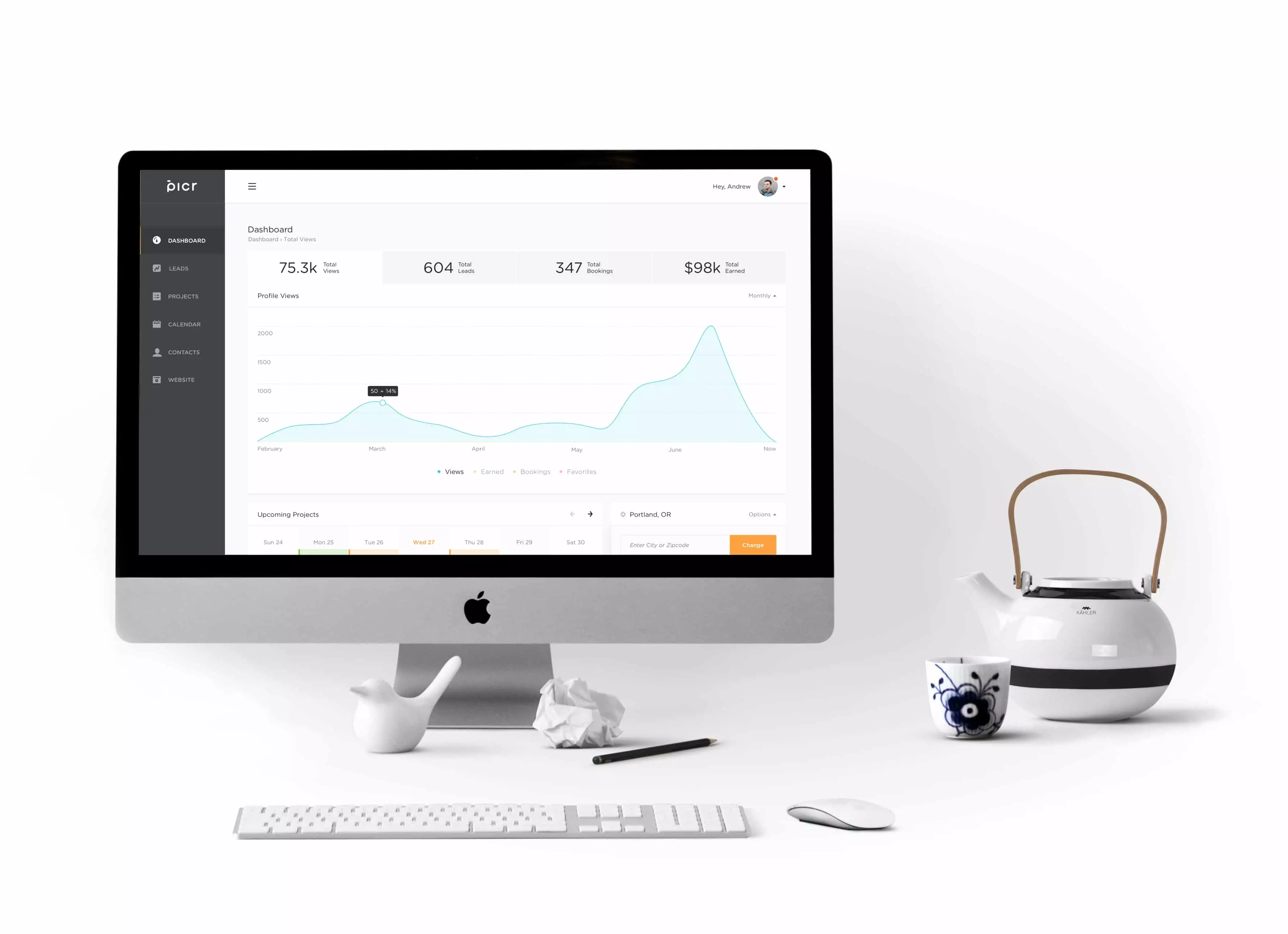 The outcome of the product depends largely on its early users.
Believe it or not, but early adopters are central to the development of a product. Not only because your feedback is essential, but even more because your enthusiasm fuels the startup with vigor.
Building a company from scratch is overwhelming and there are many reasons why startups fail. This is why we need all early adopters to join us and believe in the Picr vision. Join our dream and we promise to do everything possible to build a software you will absolutely love. We depend on you more than you imagine, and if you're an early adopter, this probably gets you excited.
So, will Picr meet your expectations?
If you expect from Picr a fully-refined product, you will be disappointed. But if you expect a Beta product with enormous potential and vision, then you will be delightfully surprised. 
As an early adopter, several years from now, here's the story you'll tell:
I was one of the first users on this startup when their team was small and Beta was just launched. There were bugs to work through and many features were still being developed, but the DNA was there and I saw great potential. I joined their community and together with thousands of other photographers, we watched the product evolve as new features were developed weekly in response to our feedback. Now, Picr is exactly what we all hoped for it to be!
Are you an early adopter? Join us and help us create the ultimate photography platform!