I'll be honest, our Beta launch didn't go as well as we planned. Even though we nearly doubled our monthly user goal in only 36 hours, Picr was still missing two major features: CRM and Lead Management. As a result, many photographers were hesitant to adopt the platform and remained on the sidelines, watching and waiting for the full consummation of the product.
So we did a brief survey and here's what we found. On the one hand, many photographers were thrilled with the vision of Picr, saying things like,
"It makes business easier. It's a one stop shop for photographers"
and even, 
"It's literally perfect… You're my heroes"
But on the other hand, others expressed reservations about the missing CRM and Lead Management features:
"Once some of your other features come off beta, this seems like the best available overall solution for photographers to not only use on a daily basis, but streamline tasks and give back time and energy to our craft" 
and also,
"I have been impatiently waiting for everything to be up and running. I do understand enough to realize this is a huge project. I just want to start using it!"
Our dear friends and photographers, we are now pleased to announce the release of our CRM and Lead Management! With these features, you can now track all of your contacts, their activity, and ensure that you strategically turn every lead into a paying client. Let me show you how it works: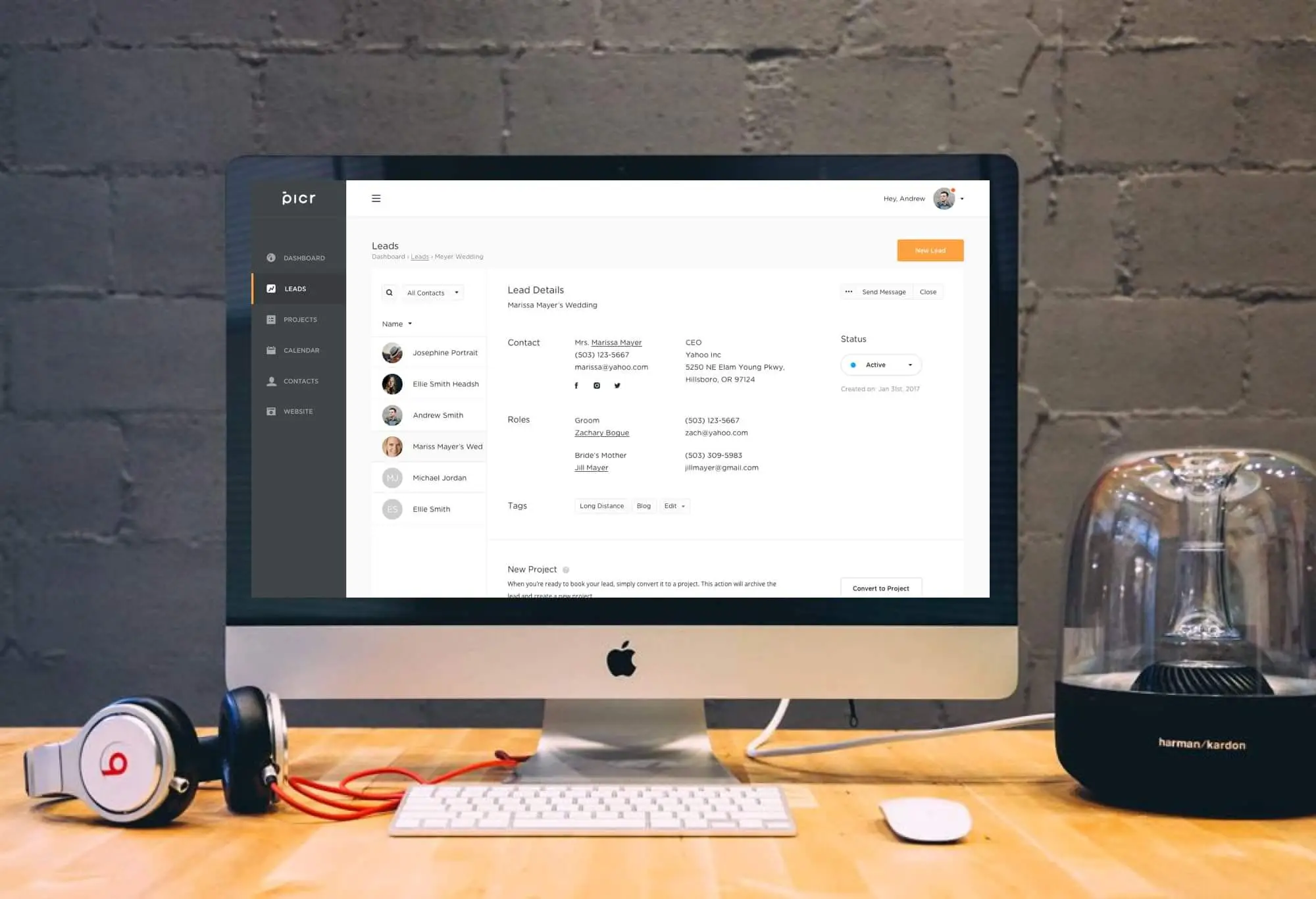 1. Game-Changing Lead Management
What good is a lead unless you can convert it into a paying client? Converting leads can be a meticulous process which takes time and skill. Following our commitment to the photography business cycle which we outlined earlier, we have now added tools to help you nurture your leads and convert them into paying clients. 
Here's how: When a website visitor fills out your "Get Started" form, their information is automatically turned into a new lead. In the Lead Management section, you can view all of the lead details, fill in any additional data, and when the lead is ready, convert them into a project. 
But this nurturing process is time-sensitive and must be managed carefully. With this new feature, you can easily track the progress of each lead by designating a status for each new opportunity.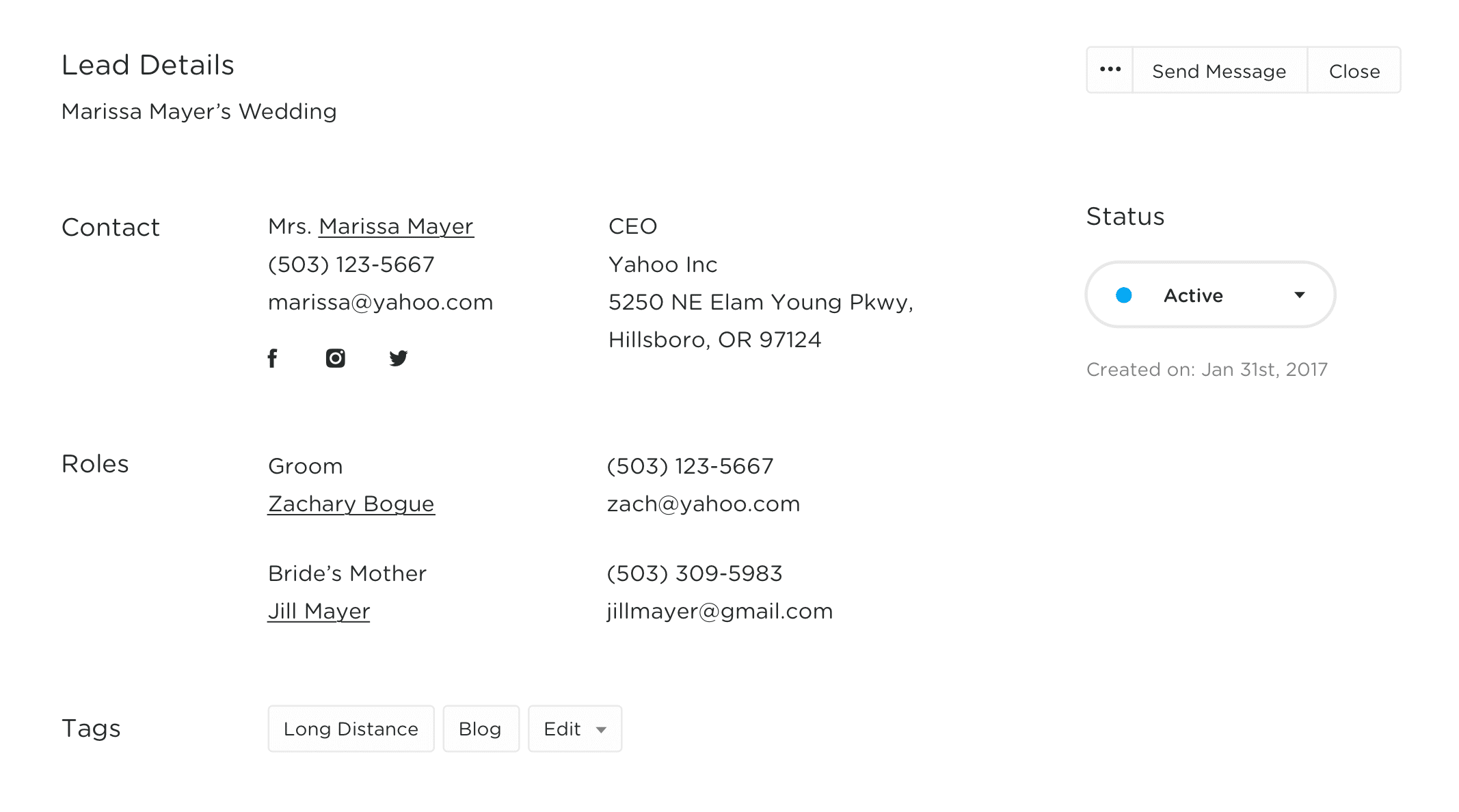 But just because you have a lead doesn't mean they're ready to book. Most of them will require careful nurturing. To help you with this, we have created Lead Actions, which allow you to organize and manage each step you plan to take. Additionally, when creating a task, you can immediately add it to your calendar so that you don't forget to actually do it. 
For example, you receive a new lead, and after an initial reply, you can set yourself a reminder to follow-up with a phone call in 3 days. To be sure you don't forget, you can simply add the task and include it in your calendar.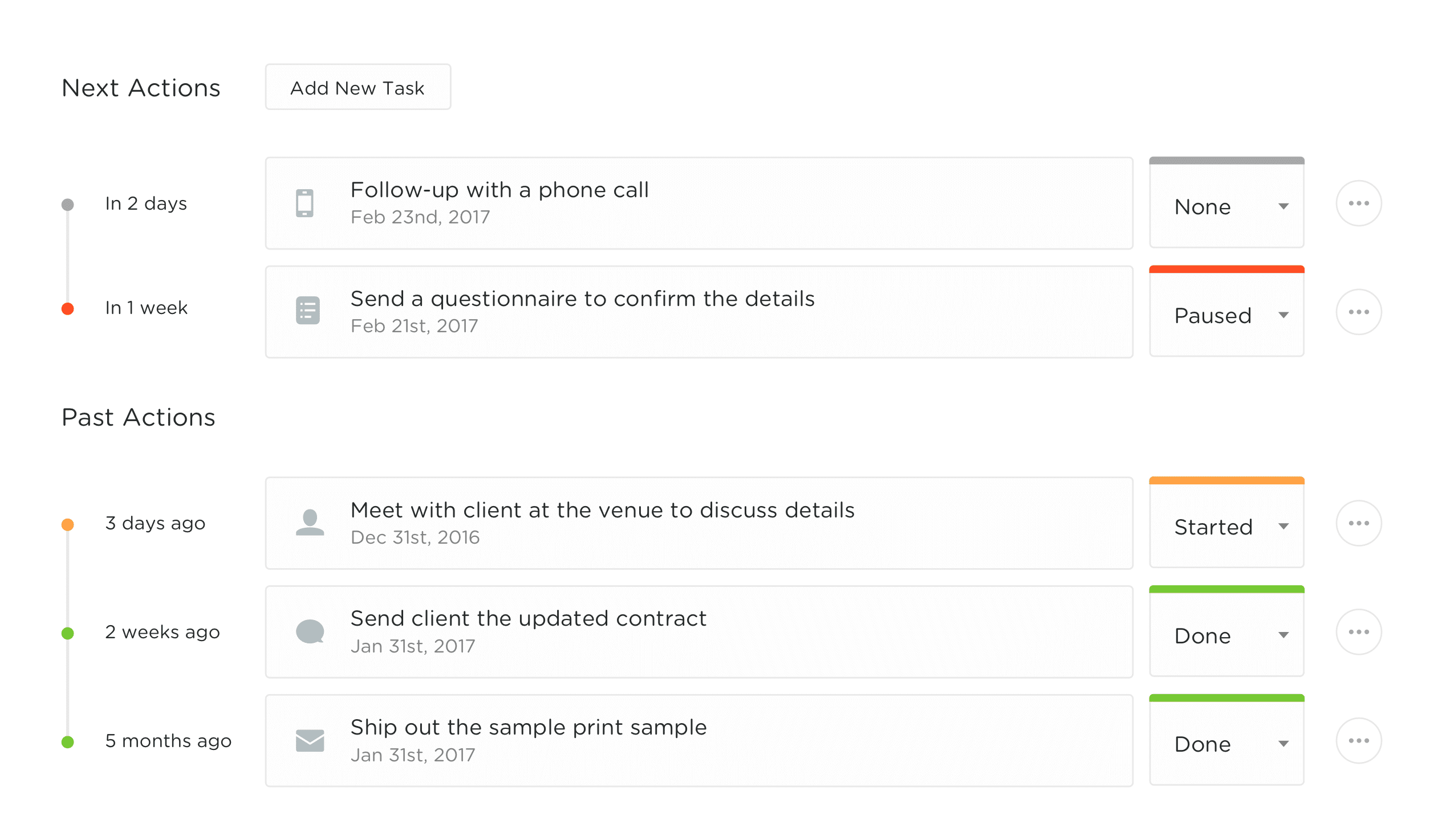 You can also organize and track each lead by using tags. Simply add tags to every new lead and easily sort them once your lead-bucket is overflowing. 
These features, and many more, will help you strategically nurture and convert each lead into a paying client. 
But that's not all! We have also released our long-expected CRM. 
2. Comprehensive Client Relationship Management
This tool allows you to easily manage every contact. You can start by importing your contacts and then organizing them using tags, just like you would organize your leads. 
The beauty of a fully-integrated CRM is that when you create new projects or leads, you can import all of your client information automatically.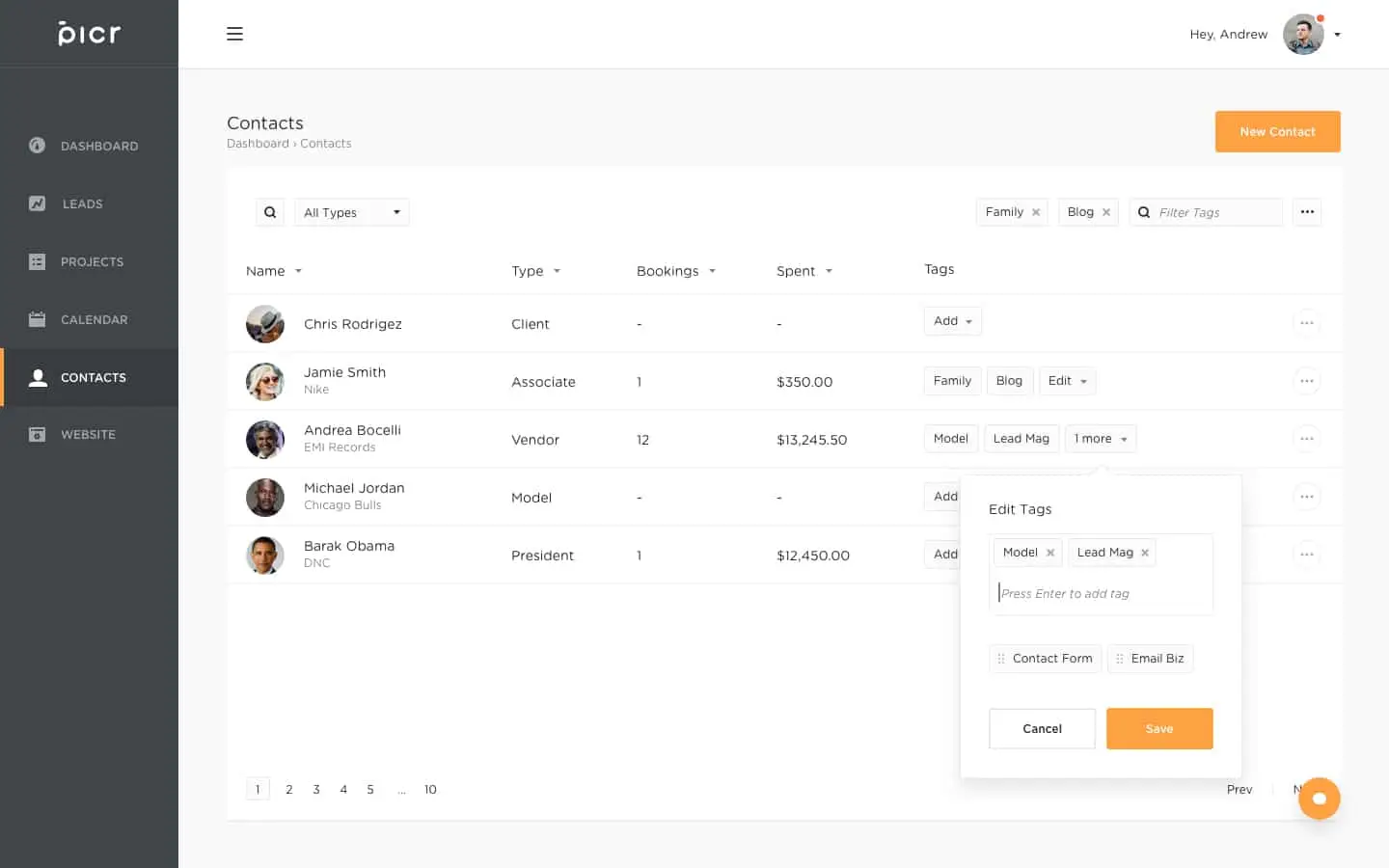 But that's not all!
3. Website Integration Coming Soon.
We are super excited to announce that we are working on a website integration which will allow you to add your Picr Lead Form and Messenger to your websites outside of Picr! Many of you have been asking for this and we are pleased to announce that this is a top priority for us. More about this on our upcoming webinar, where I'll walk you through the new features we released today and discuss the upcoming website integration feature. Sign up here to reserve your seat for the webinar. 
Go ahead and start using Picr today and when the integration is ready for you, you'll be ready for it!