Our team has been ardently building Picr for the last two years. After studying the photography industry in depth, it was clear to us that the industry lacks a robust and comprehensive business management solution. We have written about our plans earlier, so if you're only now joining us, be sure to read this blog and also this one to have a better idea of what we are creating.
So what does it take to build a software company from scratch? It is tedious, fragile, and urgent—kind of like building an airplane after you jumped off a cliff. You build in motion, constantly testing and validating assumptions to ensure that the product will work as you expect.
Even though it has taken us slightly longer to get off the ground, we are pleased to confirm that Picr is indeed flying. However, we can't release it publically because there is still a bit too much turbulence for commercial use.
As of today, we have 30 alpha users who have been fully on-boarded and are now testing the platform. They have already identified many bugs and components which we are working diligently to improve. We are listening to their requests and finding creative solutions to ensure that the platform works well for their business.
So far, their feedback has been focused on small feature enhancements which are easy to execute. During on-boarding, all of our major assumptions have been confirmed. Picr is exactly what photographers need to manage their business.
Below is a sample website of one of our alpha testers, Kathleen Martin. As you will notice, this theme features portrait images and follows a minimalist design allowing the images to speak for themselves.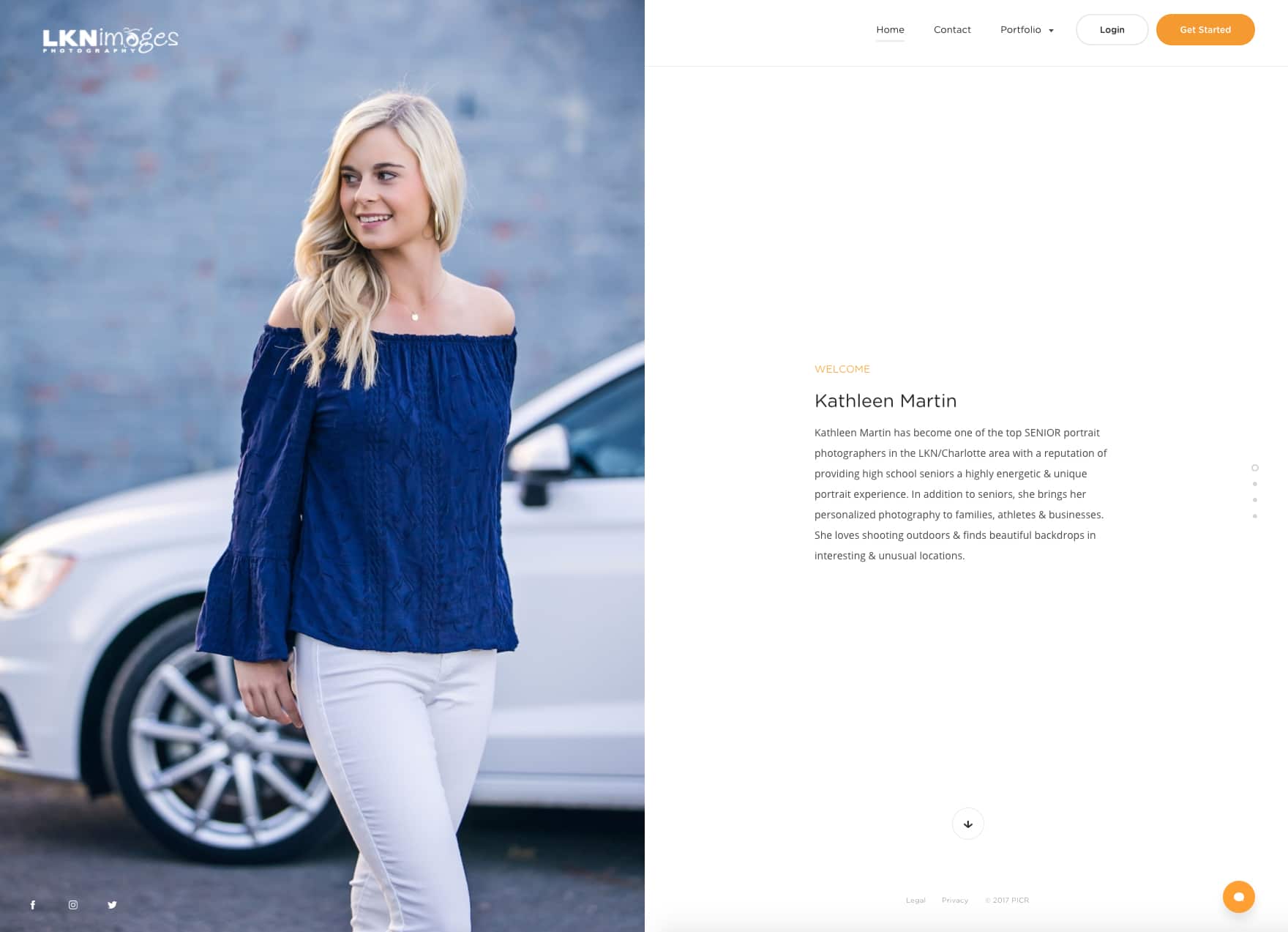 Furthermore, her visitors can interact with her using a chat module and submit a request for her service by filling out an intuitive questionnaire.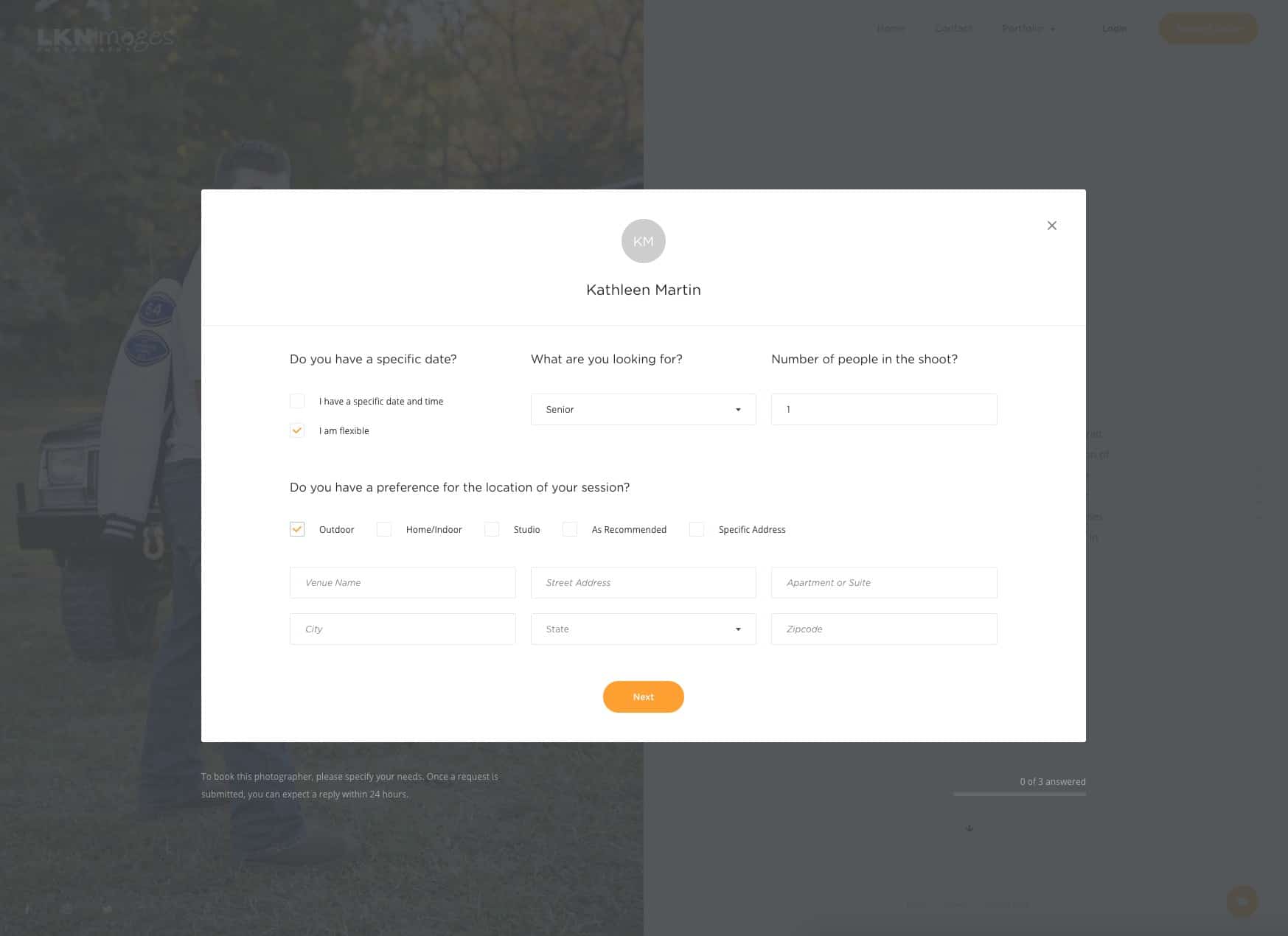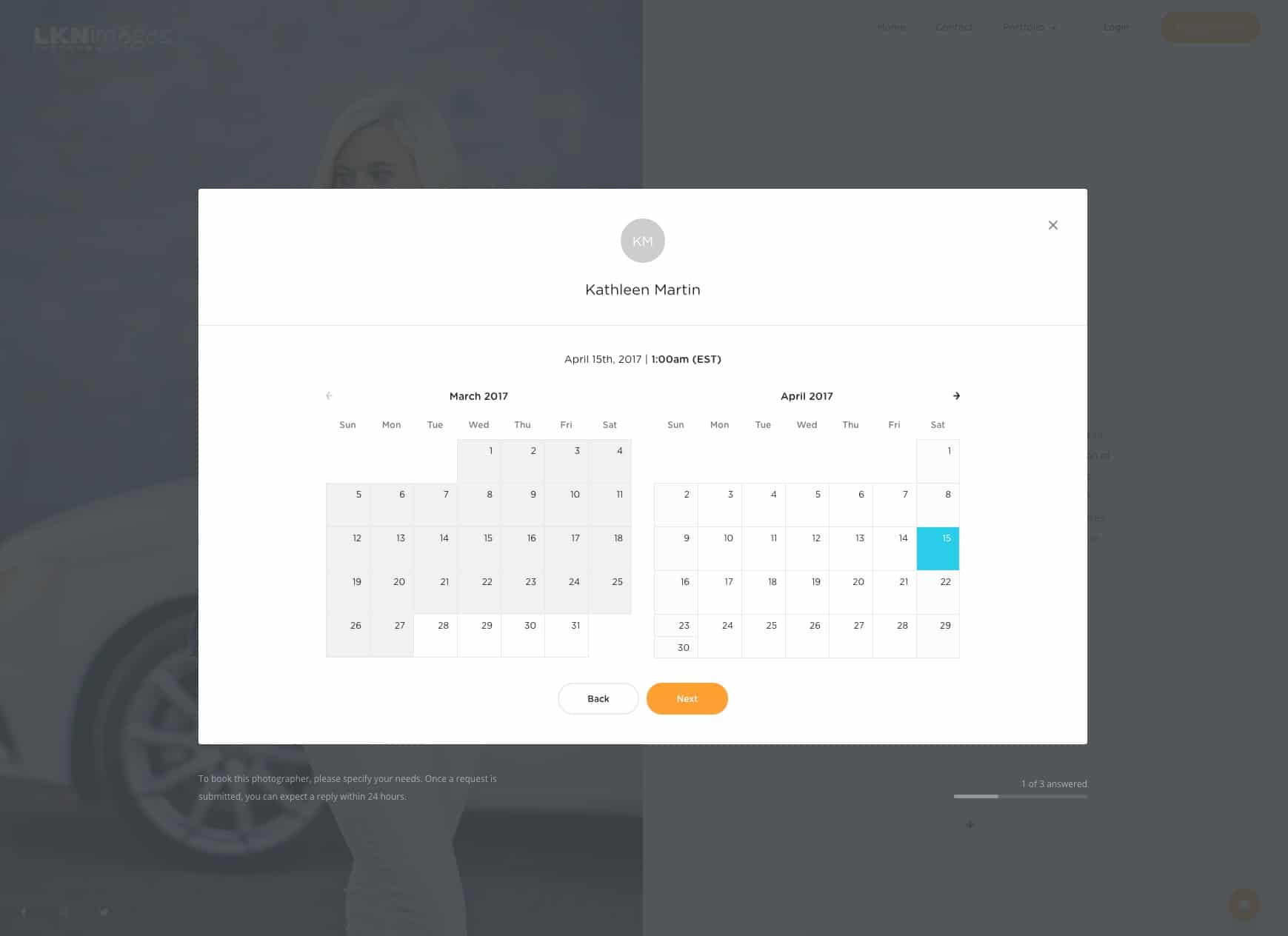 So what's next?
During the next several months, our goal is to ensure that our alpha testers are 100% satisfied and are happily using the platform to run their business. We chose a diverse group of testers to ensure that the platform is tested for many use cases.
Our approach to building Picr this: we start with the skeleton and then build out the meat and flesh. This way, our interface will maintain integrity and clarity. Currently, all of the major components have been set: Website builder, messenger, calendar, project requests, invoicing, payments, workflow management, and image delivery.
Apart from sundry small upgrades, during the next few months we will build several large features: First, a robust lead management and CRM. Second, a blog with an easy to use CMS component. And Third, we will add at least two new website templates.
Thank you for your patience during this process. Many of your have written and continue to write that you're eager to have the platform.

So we promise to deliver as quickly as we can without compromise. During the next few months, we will continue to write and show you more screens of what the platform looks and feels like.
Curious, from what you know about Picr, what are you most excited about?