Spoiler alert: We added auto-countersign! Scroll down if you just want to watch the video.
Perhaps you've heard, several weeks ago, Docusign, one of the leading companies in electronic signatures had their IPO and raised $629 million (even though they're still not profitable). Clearly electronic signatures are a "thing" and they are here to stay, which is why we have completely re-envisioned how creatives can navigate this intimidating terrain.
Our mission at Picr is to help creatives manage and grow their business by consolidating all essential tools into one platform.
When we set out to improve the contract signing experience, we were honored to partner with The Lawtog (Rachel Brenke), and created a feature that will greatly simplify your life!
Here's what's new:
1. Create templates by uploading a PDF or just copy/paste your contract.

When creating templates, you can now add variables to your document: such as the client's name, email address, or balance due. When you assign that contract to a new project, it automatically populates the correct information into your contract.
No longer waste time customizing contracts for each client, the system will do it for you!

2. Toggle whether you'd like to bill company/individual and customize your invoice number.

If you're shooting commercial projects and billing companies, you'll appreciate how easy it is to toggle whether to invoice an individual or the organization.
Some of you also need invoice numbers to align with your accounting software. Now you can easily modify your invoice number. See video below for how it works.
3. Auto-countersign your contracts!

Signing documents can be a chore and a burden. This is why we created a completely new feature which allows you to create a signature and apply it automatically to any document you need auto-countersigned.
Here's why this is amazing. First, you don't need to go back in and sign anything. Simply enable auto-countersign on a contract and forget about it. Second, you can select to auto-countersign each document individually when creating a project. Third, your clients can now have their legally binding document immediately after they sign your contract.

4. Your invoice, contract and signatures are automatically compiled into one legally binding document.

Your invoice and contract are referring to the same project, so we automatically combine all of these documents into one PDF and make it downloadable for you and your client.
Furthermore, to ensure your documents are legally binding, whenever a signature is captured we capture and store all necessary audit trail such as timestamp, IP address and others, and apply it to the document.
And all of this is done while you sip in a Piña colada from your lounge chair.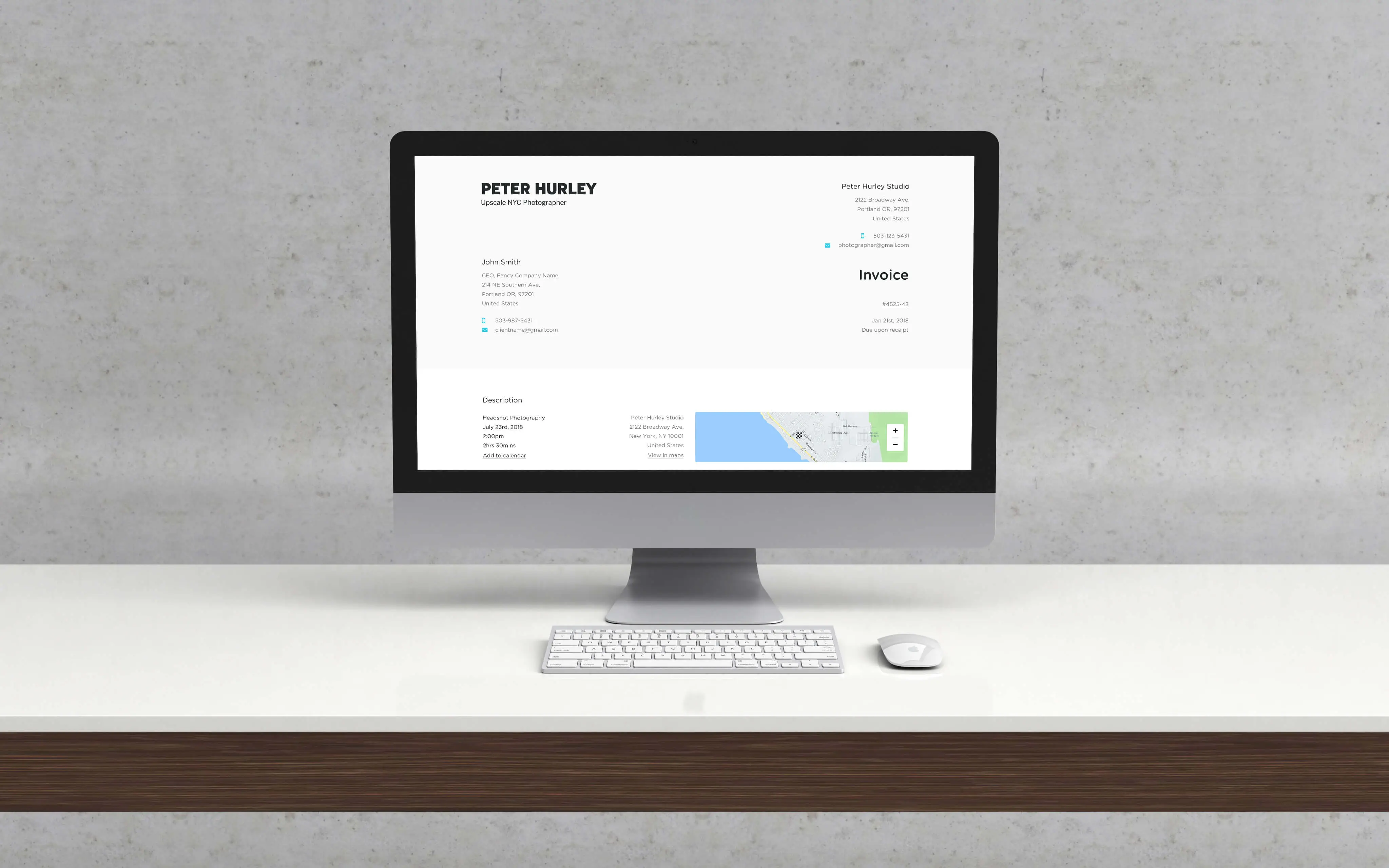 5. We have redesigned the invoice to wow your clients with a high-end experience.

You want it to be as easy as possible for your clients to pay you. That's why we've redesigned the look and feel of our invoice from the ground up to be the best in the industry. By studying how invoices display information best, our new invoice design gives your clients a high-end experience and makes it easy and clear where to sign and how to make a payment.
Here's a quick video of how these features work in action:
We're thrilled to have this release and hope you'll start using these features right away! If you're looking for contracts or other documents to use for your business, be sure to checkout The Lawtog! You'll find a wealth of information an resources to help you navigate the legal terrain.
"Picr is the best modern business tool for creatives looking to grow their business." (The Lawtog, Rachel Brenke)
Ready to start? If you don't already have an account, click here to get a free 14-day trial.